'Canelo' will take a break and return in May 2022
The pound-for-pound king Saúl 'Canelo' Álvarez made history by defeating Caleb Plant and became the first undisputed middleweight World Champion.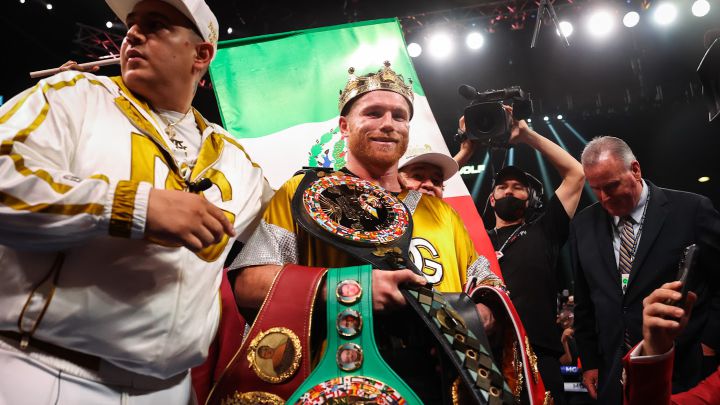 Saúl 'Canelo' Álvarez made history on Saturday night at the MGM Grand Garden Arena in Las Vegas. The pound-for-pound king defeated Caleb Plant to become the first undisputed middleweight world champion after a knockout in the 11th round.
"It hasn't been easy to get to this point, but with your support, my family and my team we've gotten really far," Álvarez told SHOWTIME. "This is for everybody, especially for Mexico. This is another one for our team. We did it tonight."
Canelo wants to take a break
The 31-year-old slowly broke Plant down over the course of the fight by aiming for body shots, 53 of his 117 landed punches were to the body, and he landed 40 percent of his power shots. After obtaining all four-division World Championship belts Álvarez said he is done fighting for the year.
"The first rounds were complicated because of Caleb Plant's style. I want to dedicate this win to my trainer Eddie Reynoso on his birthday and I am done for the year, after four fights. I think it is time for a break and I will aim to come back in May 2022," said 'Canelo' after the fight.