US NEWS
Why is inflation in the US so high?
Inflation rose again in October, leaping a mighty 0.9 percent since September. How will the Biden administration deal with it?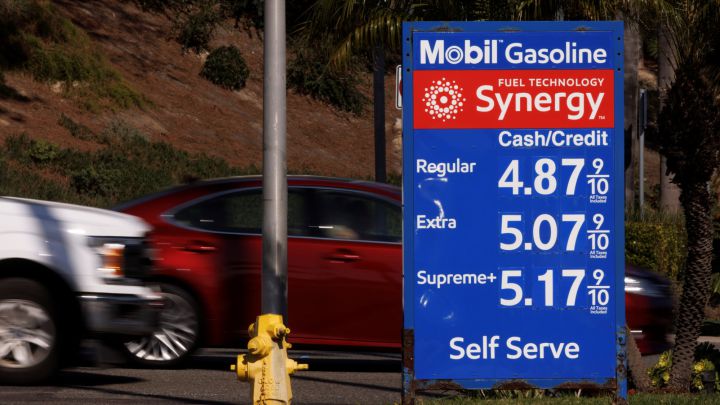 The Consumer Price Index increased 0.9 percent in October after rising 0.4 percent in September, the US Bureau of Labor Statistics reported. Over the last 12 months, the index increased 6.2 percent before seasonal adjustment, marking the highest rate of inflation in the country since 1990.
President Joe Biden said reversing the spike in inflation was a "top priority".
"Many people remain unsettled about the economy and we all know why. They see higher prices. They go to the store ... or online and they can't find what they always want and when they want it. And we're tracking these issues and trying to figure out how to tackle them head on."
Today's report shows an increase over last month on inflation. Reversing this trend is a top priority.

My Infrastructure bill will bring down costs by reducing bottlenecks and I urge Congress to pass my Build Back Better Act — which will ease inflationary pressures.

— President Biden (@POTUS) November 10, 2021
It is hoped by the administration that elements of the trillion-dollar infrastructure plan will help widen supply chokepoints and free up sales. The last months have seen backlogs of port traffic and freight, pushing prices up higher. The president is also contending with low approval rates, a bad sign as the Democrat party will soon be heading into an election year. Tackling inflation must certainly be accomplished.
What is driving the big rise?
Almost every sector saw price inflation, except for airfares and alcoholic beverages, with increases in the indexes for energy, shelter, food, used cars and trucks, and new vehicles among the larger contributors. The energy index rose 4.8 percent over the month, as the gasoline index increased 6.1 percent and the other major energy component indexes also rose. The food index increased 0.9 percent as the index for food at home rose 1.0 percent.
What can be done to counter the rise in inflation?
A way to counter inflation is to raise interest rates, which are currently at historic lows. However, the Federal Reserve has said it is not time to raise them due to other problems in goods supply chains, which they have determined are behind the price rises.
"We don't think it is time yet to raise interest rates. There is still ground to cover to reach maximum employment," Fed chief Jerome Powell said last week, adding that he thought that goal could perhaps be met late next year. In the meantime, expect high prices on goods.
It's always "inflation is up because fast-food workers got a 25-cent raise" and never:

*Stock buybacks and dividends doubled in the last decade to $1.5 trillion a year
*The Fed printed $3 trillion for companies last year
*Median CEO pay rose 1,322% in 40 years to $24.2 million

— Dan Price (@DanPriceSeattle) November 10, 2021
The Fed also counters that an increase in interests rates now would prevent people rejoining the US workforce, which is seeing higher than normal unemployment at the same time as a record number of job vacancies. Unemployment stands at 4.6 percent, while there are more than 9 million vacant jobs.