NFL
Why are NFL coaches wearing camo? What is the significance?
Football fans noticed the abundance of military-themed apparel on the sidelines across the NFL league in Week 9. Here's why NFL coaches wear camo.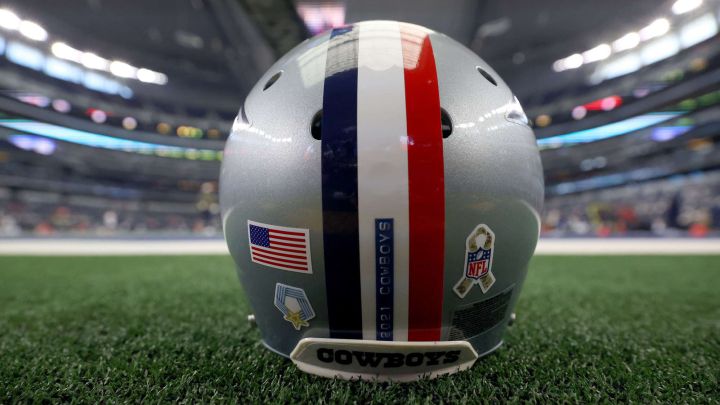 Every year, the NFL comes together to celebrate and recognize members of the military in honor of Veterans Day.
In a continuous effort to empower and connect the nation's service members, and show military appreciation, the league holds what's called a "Salute to Service" annual campaign in November.
Special games for the program are held every year, and visits to military bases at home and abroad are conducted.
Why NFL coaches were wearing camo
This year, the "Salute to Service" campaign got underway in Week 9 of the 2021-2022 NFL season, and several coaches were spotted in camouflage gear as a way to honor the campaign.
In Sunday's Week 9 game against the Denver Broncos, the Dallas Cowboys also showed up in a patriotic appearance that was last revealed in 1976, with a red stripe on their helmets.
The program is now in its 11th year, and continues to make its mission to Honor, Empower and Connect military personnel and their families to needed services.
The sale of these camouflage jerseys and apparel generate donations that have allowed the NFL to raise over $51 million in the last 10 years. So coaches partake in this tradition to continue supporting and raising awareness of the program.
But not all of them always do.
Bill Belichick does not participate in wearing camo gear
The reason why the New England Patriots head coach chooses not to wear any of the "Salute to Service" gear is quite simple: he believes in showing military appreciation and respect through his actions, rather than through what he wears.
In 2019 he said, " Salute to Service is – look, the military and the job that our servicemen and women do and the sacrifices that they make are very important to me and my family, always has been, always will be, and I always want to recognize those and I do it. So, I don't have any objection to what anybody else does, but I just choose to – honestly, I don't think what sweatshirt I wear is that important. What's important to me is what your actions are, what you do, so I try to make those count."
We hear you, Bill Belichick.