NFL
How many KC Chiefs players are in the Hall of Fame?
The KC Chiefs have featured in the Super Bowl 3 times, and have had over 20 combined players and coaches inducted into the Hall of Fame. Find out who.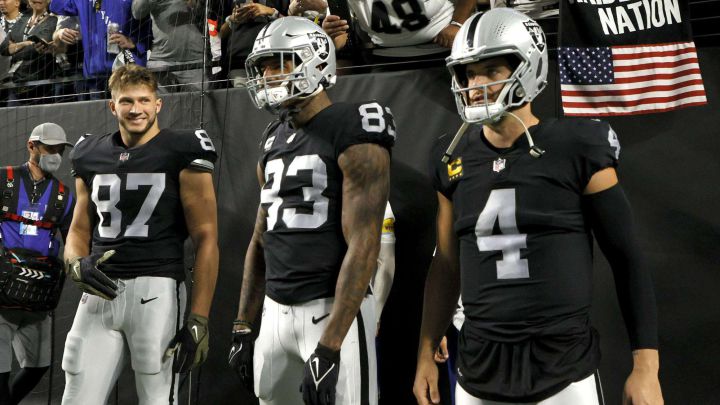 Established in 1963 in Canton, Ohio, the Pro Football Hall of Fame honors individuals who have shaped professional football's history. Each year, a new class of enshrinees, composed of football's greatest athletes, coaches and contributors, are added to the Hall of Fame.
The Kansas City Chiefs, who have featured in three Super Bowl games, winning on two occasions, have had a total of 23 combined players and contributors enshrined into the Hall of Fame so far. Let's take a look at who these individuals were and when they were inducted:
Kansas City Chiefs Hall of Fame enshrinees (18)
LB Bobby Bell (1983)

LB Willie Lanier (1986)

QB Len Dawson (1987)

DT Buck Buchanan (1990)

K Jan Stenerud (1991)

C Mike Webster (1997)

QB Joe Montana (2000)

RB Marcus Allen (2003)

WB Warron Moon (2006)

CB Emmitt Thomas (2008)

LB Derrick Thomas (2009)

LT Willie Roaf (2012)

DT Curley Culp (2013)

RG Will Shields (2015)

K Morten Anderson (2017)

TE Tony Gonzalez (2019)

CB Ty Law (2019)

Johnny Robinson (2019)
Coaches and Contributors (5)
Lamar Hunt (1972)

Marv Levy (2001)

Hank Stram (2003)

Bill Polian (2015)

Bobby Beathard (2018)
While the 2020 Hall of Fame ceremony was canceled due to the covid-19 pandemic, the class of 2020 enshrinees will be inducted at the 2021 ceremony.
There are no KC Chiefs inducted into the Pro Football Hall of Fame this year.