Social Security
What is the maximum Social Security benefit for 2022?
The current maximum would mean nearly $47,000 a year and this will increase in 2022 thanks to the COLA adjustments announced last week.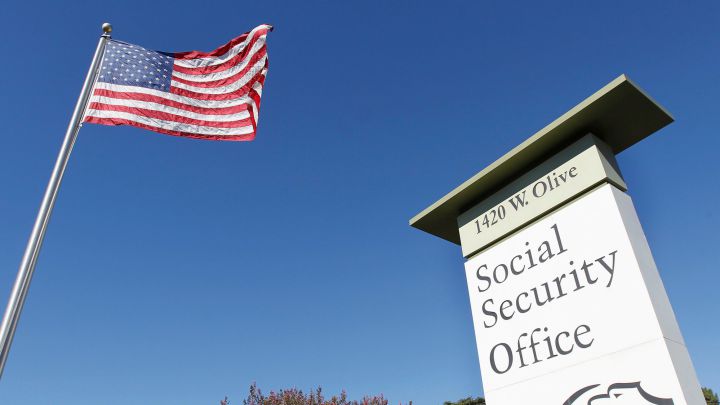 On the morning of Wednesday October 13, the US Bureau of Labor Statistics released the data from September showing an increase of 5.9 percent. The huge increase means the maximum money that can be claimed through Social Security is the highest in years.
The maximum for 2022 will be $4,124 a month, $49,497 a year.
However, the high inflation the US is experiencing will likely cancel out any gains made. The Bureau of Labor Statistics announced that since October 2020 consumers are on average paying 6.2 percent more for goods and services -- the largest increase in thirty years.
From September 2021 to October 2021, the Consumer Price Index (CPI) grew by 0.9 percent, the biggest spike since June.
How can this be achieved?
The main factors taken into consideration for retirees are the age of retirement and the 35 years in which the worker earned the most, as an annual average.
In 2020, around 74.2 percent of those receiving Social Security benefits were retirees, with the average benefit amount being $1,544. The maximum benefit amount depends on the year one retires. Those who chose to retire before 65 are penalized with lower benefits. These are the splits for 2021, depending on age of retirement:
$3,895 for someone who files at age 70,
$3,148 for someone who files at full retirement age (currently 66 and 2 months),
$2,324 for someone who files at 62
How is it changing for 2022?
In 2021 the average monthly payment for retired workers was $1,565, which is expected to rise to $1,657 when the upcoming 5.9% increase is factored in. This means that the average retirement benefits recipients can expect an increase of around $92 per month.
The maximum monthly payment amount in 2022 for those that have reached full retirement age will rise $197, increasing to $3,345 from $3,148 in 2021. Over the course of this year, this would mean be an additional $1,086 in benefits.
90% of seniors think Social Security has been good for the country, and 70% of young adults agree.

Social Security is an intergenerational promise and priority.

Congress must #ExpandSocialSecurity!

— Social Security Works (@SSWorks) November 21, 2021
The COLA increase affects all aspects of Social Security, not just pensions.
For those receiving disability insurance, the threshold will rise by $40 for non-blind recipients and $70 for blind beneficiaries. This translates to $1,350 and $2,260 per month respectively. Those receiving Trial Work Period benefits could get an extra $30 per month for a total of $970.
The Supplemental Support Income (SSI) federal standard payments will increase to $841 per month for individuals, an increase of $47. For couples they could receive an additional $70 per month for a total of $1,261 in 2022.