LATEST NEWS
What does it mean for Barbados to become a republic and Rihanna a national hero?
The Eastern Caribbean island takes a brave step into a new world as it claims it's sovereignty in full.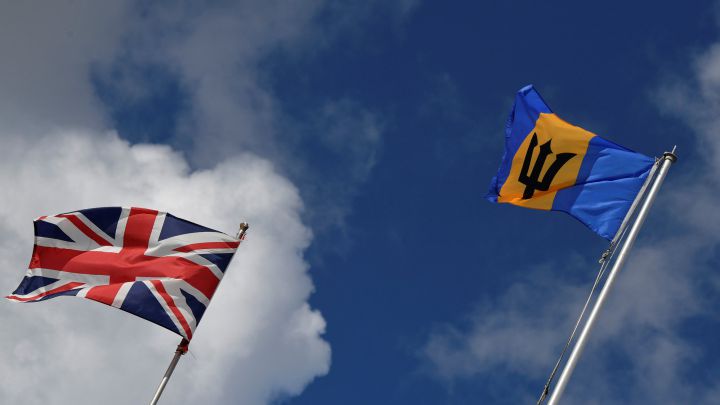 After more than three centuries under monarchical rule, the island nation has taken a bold step as it throws off the last remaining ties to its colonial past. In so doing, a new era has been ushered in, along with new heroes and heroines like the wonderfully talented Rihanna herself.
A Brief history of Barbados
On November 29th, 2021 at the stroke of midnight Barbados took a giant step towards true self determination, as the Eastern Caribbean island officially became a republic. In that moment the nation ended a journey that began in November of 1966 when it declared independence from Britain. Yet exactly what does that mean and why did it come to this?
Settled by the british in 1627, Barbados can be considered the birthplace of the modern trans-atlantic slave trade. At the time, the demand for sugar in europe was paramount and with it the need for more hands to work sugar mills. The answer? the brutal practice of slavery. Over the next two and a half centuries the island would go on to become an extremely important cog in the gigantic wheel that was the British colonial empire. Indeed Barbados was the only place that George Washington himself slept outside of the United States having visited the island in an effort to glean best practices for his own coming plans. With this history as context we come to the modern era and 1966 when the island known often as "Little Britain," finally set out to claim it's own place on the world stage.
Barbados' new president speaks
Speaking on that significant moment in the past and all that has transpired since, newly installed president Dame Sandra Mason was positive in her look towards the future. "Since Independence we have built an international reputation anchored on our characteristics, our national values, our stability and our success, drawing on the lessons of those intervening years, possessing a clear sense of who we are and what we are capable of achieving. ...In the year 2021, we now turn our vessel's bow towards the new republic. We do this so that we may seize the full substance of our sovereignty."
Mason also noted that this was by no means a sudden decision, having been an issue that has been debated for quite sometime. "Today, we set our compass to a new direction, girded by the successes of the last 55 years, buoyed by the confidence garnered from our triumphs accomplishments, committed to country and each other, and motivated to press confidently and boldly forward for the sake of our nation, and for present and future generations."
So what does it mean to become a Republic?
Though there will of course be several changes in varying governmental structures and policies, perhaps the most significant of them is the fact that Queen Elizabeth II will no longer be Barbados' official head of state. That role will now be held by the aforementioned president Dame Sandra Mason who will work alongside the country's Prime Minister, the honorable Mia Mottley. Interestingly, both Canada and Australia still maintain the British queen as their official head of state.
Prince Charles extends olive branch
Though many were concerned as to what the change would mean for Barbados, those fears - to an extent - were put to rest by Prince Charles of England who was on hand for the ceremony. "I'm deeply touched you have invited me to return to Barbados at this moment of significance for your remarkable country," he said. The heir to the British throne also added, "This is an occasion to reaffirm the friendship I have enjoyed with Barbados since I first visited the island over 50 years ago. Across the decades I have admired so much of what you have achieved all that you have come to represent. I've heard your voice in the world grow louder, advocating with clarity, passion and authority, on issues of global significance. I've seen the power of the inimitable 'Bajan' spirit, both at home and overseas."
Rihanna becomes the Republic's 1st Hero
It was 12:43 a.m. on Tuesday morning when Prime Minister Mia Amor Mottley surprised all those in attendance with the announcement that Rihanna - perhaps Barbados' most famous export - would be named as a national hero. Rihanna herself, who is of course one of the world's highest selling artists could be seen holding her chest as she sat wide eyed amongst other dignitaries. Mottley also stated that her administration would explore the possibility of adding even more National Heroes next year, however, President-elect, Dame Sandra Mason had received a recommendation for Rihanna to be named a National Hero, and it was naturally approved.
Rihanna, who already acts as an ambassador for Barbados, was dressed in a flowing bronze gown that extended to her ankles, while her hair was in large braids. The songbird then made her way to the stage where she was formally congratulated by the new president and Prime Minister Mottley whom she then proceeded to hug.