NFL
NFL Week 13 Schedule: dates, games, times
After a week 12 which saw movement all over the league, week 13 is shaping up to be something of a fire cracker.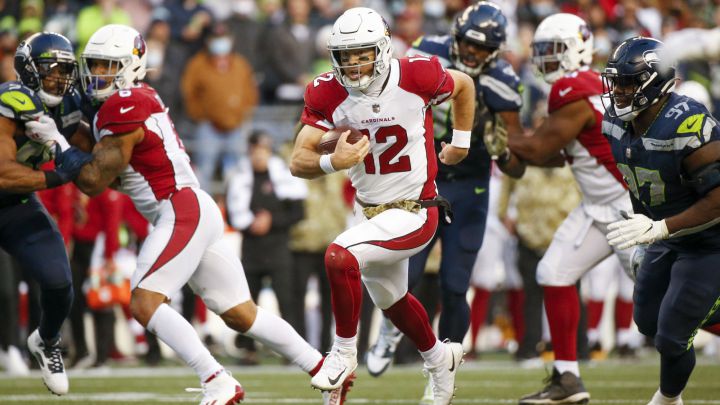 With NFL week 12 providing a frenetic series of games, it would seem that week 13 is going to be full of fireworks. While the top 3 stayed the same with the #1 Cardinals on a bye week, the Packers all but gifted a win by the Rams and the Bucs coming out victorious over a resilient Colts side, there was a lot of movement in the pack below. Here we take a look at the schedule for the coming week of NFL action and of course how, where and when to watch!
Writers heaped a lot of praise on the #AZCardinals in their latest #NFL power rankings, with one saying the team could be in "a tier of its own," and another writing that they deserve "to be called the best team in the NFL." https://t.co/RV4JrgTRI9

— Jeremy Cluff (@Jeremy_Cluff) November 29, 2021
Week 13 is going to be full of action
Week 13 gets off and running on Thursday December 2nd with an interesting match up between the 'Boys' and the Saints, then it's on to Sunday December 5th with a veritable buffet of matchups to feast on, before closing out the week on Monday December 6th with what will undoubtedly be a grudge match between the Patriots and Bills. Your schedule for week 13 looks like this:
Thursday, December 2nd, 2021 at 8:20pm ET
Dallas Cowboys at New Orleans Saints
Sunday, December 5th, 2021 at 1:00pm ET
Tampa Bay Buccaneers at Atlanta Falcons
Arizona Cardinals at Chicago Bears
Indianapolis Colts at Houston Texans
Los Angeles Chargers at Cincinnati Bengals
Minnesota Vikings at Detroit Lions
Philadelphia Eagles at New York Jets
New York Giants at Miami Dolphins
Sunday, December 5th, 2021 at 4:05pm ET
Jacksonville Jaguars at Los Angeles Rams
Washington Football Team at Las Vegas Raiders
Sunday, December 5th, 2021 at 4:25pm ET
San Francisco 49ers at Seattle Seahawks
Baltimore Ravens at Pittsburgh Steelers
Sunday, December 5th, 2021 at 8:20pm ET
Denver Broncos at Kansas City Chiefs
Monday, December 6th, 2021 at 8:15pm ET
New England Patriots at Buffalo Bills
In week 13 there are 4 teams on a bye: Carolina Panthers, Cleveland Browns, Green Bay Packers and Tennessee Titans
Want to watch? Here's how!
All the NFL games can be viewed on FOX, NBC, CBS ESPN and the NFL Network. Don't have a cable subscription? No problem, you can stream Sunday Night Football games on Peacock or find games on other streaming service like YouTube, Hulu with Live TV, Fubo, or Sling. Also don't forget to check in with us here as we take you through select games with our live text commentary!