MLS
Carlos Vela to return to LAFC for the 2022 MLS campaign
Los Angeles Football Club announced their roster moves for next season, confirming they have decided to exercise a contract option on the Mexican international.
Carlos Vela will play for Los Angeles Football Club during the 2022 Major League Soccer regular season. The club announced on Wednesday the roster moves for the next campaign and they decided to exercise a contract option on the Mexican international.
Vela wanted to stay at LAFC
Vela said he was disappointed not to make it to the playoffs this year and was eager to return and try to win the MLS Cup in 2022. The 32-year-old has been dealing with serious injuries in his last two seasons, forcing him to miss a total of 20 games.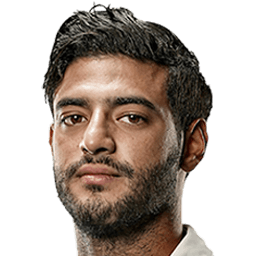 The Mexican international joined LAFC in 2018 and signed a four-year-contract that expires on 31 December of this year, but the club had the option to extend it by another 12 months. So the 'Black & Gold' decided to exercise that clause and he will return for the 2022 campaign.
Other roster moves for next year
The bosses at LAFC are in search of a head coach after parting ways with Bob Bradley last month after four seasons. At the same time they announced that they have also exercised the contract options on Danny Musoovski, Eduard Atuesta, Bryce Duke and Sebastian Ibeagha.
The club also confirmed that they have declined the contract options on goalkeeper Jamal Blackman, Danny Crisostomo and Alvaro Quezada, so they will be eligible for the MLS Re-Entry Draft Process. Meanwhile, Jordan Harvey and Raheem Edwards are eligible for Free Agency and Pablo Sisniega is out of contract.