PREMIER LEAGUE
Manchester United vs Arsenal: times, TV and how to watch online
Manchester United host Arsenal at Old Trafford on Thursday, here's how to watch on TV and online.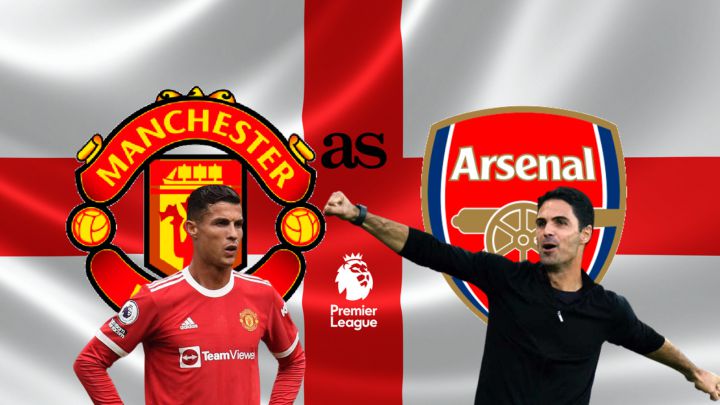 Manchester United will be aiming to move up the Premier League standings when they welcome Arsenal to Old Trafford on Thursday.
The Red Devils took a point from their meeting with league leaders Chelsea last weekend, while Mikel Arteta's men defeated Newcastle United 2-0.
Michael Carrick is doing a good job as United's manager, with two positive results in the league and in the Champions League, but Ralf Rangnick is preparing to lead the team for the remainder of the campaign, just as soon as he has his work visa in place.
The German coach could be in place for the match against Crystal Palace at Old Trafford on Sunday (5 December), and if not it could be Young Boys Champions League match, also at Old Trafford, on Wednesday, December 8.
United look to build on recent good results
Manchester United, who have taken just one point from their last four Premier League games at the Theatre of Dreams, are currently sitting tenth in the table with 18 points, but only one point behind three teams: Tottenham, Leicester, and Brighton.
As for Arsenal, fifth in the standings with 23 points, they have only lost one of their last 12 games across all competitions, although that defeat was against in-form Liverpool, who came out on top with a rampant 4-0 final score.
The Gunners, who haven't conceded a goal to United since September 2019, have kept three consecutive clean sheets on the road before losing to the Reds, although they have only scored three goals away from home this season in the Premier League.
What time does Manchester United vs Arsenal kick off?
The Premier League soccer game between Manchester United and Arsenal will kick off at Old Trafford, Manchester, on Thursday 2 December 2021 at 3:15 pm US (ET) and 12:15 am US (PT).
That's 9:15 pm CET and 8:15 pm UK time.
Find out what time Manchester United vs Arsenal starts if you're elsewhere in the world.
Where can I watch Manchester United vs Arsenal in the US and the UK?
In the US and the UK, the following television channels and online services will be broadcasting Manchester United vs Arsenal:
US: Peacock.
UK: Premier Player HD, Amazon Prime Video.
Find out who is showing Manchester United vs Arsenal elsewhere in the world.
Manchester United vs Arsenal: live AS English coverage
You'll also be able to follow live-text coverage of Manchester United vs Arsenal right here at AS English. We'll be building up to the game from about an hour ahead of kick-off, before taking you through the action as it unfolds.