USMNT
Sergiño Dest is running out of time to remain at Barcelona
The United States men's international team has a few games left to make a case to remain at the Camp Nou and convince Xavi of his talent.
Sergiño Dest made his first start since October and went the full 90 minutes as FC Barcelona lost 1-0 to Real Betis on matchday 16 of LaLiga.The United States international has only played two matches, for a total of 94 minutes, since Xavi took over the managerial job at the Camp Nou and several reports indicate that he could be on his way out during the next transfer window.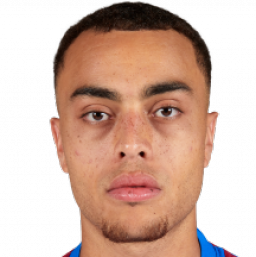 Dest is running out of time
According to Football España, Xavi was not pleased with his performance against Betis and he has a lot to improve before January if he wants to make a case to convince him he has a future at the club. Barcelona's new manager has given Dest a three week window, before January, to improve and he is set to see some minutes in the UEFA Champions League on Wednesday.
The 21-year-old has stated that he wants to stay at Barcelona and make history, but the people in charge are willing to let him go if a team pays the right amount of money, roughly $35 million. Dest has been linked with a move to Chelsea, Bayern Munich and Manchester City, but no formal offer has been presented to Barça's front office.
Barcelona will return to action to face FC Bayern Munich in the last match of the group stage and they need to win to secure their spot in the next round. If they lose or draw and Benfica defeat Dynamo Kyiv, the LaLiga side will end up in third place and move on to the UEFA Europa League.