SOCCER
Christian Eriksen returns to Milan to bid farewell to Inter
Having a defibrillator prevents him from playing in Serie A, but not in other leagues. He will meet with the Italian club today to part ways.
Christian Eriksen is back in Milan to say goodbye to Inter Milan. As reported by Italian outlet La Gazzetta dello Sport, the doctors of the Italian Olympic Committee have not authorised his return to Serie A as he has had a defibrillator implanted following his cardiac arrest at the European Championship in the summer.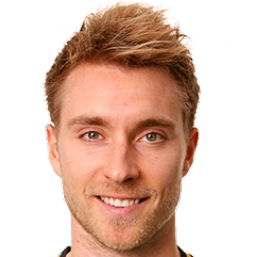 Defibrillators are banned in the Italian league. Eriksen returned to Milan yesterday to meet with his agent, Martin Shoots, with whom he will visit the club's headquarters today to say his goodbyes. The contract termination will allow the Dane to leave Inter and look for a new club, although it could take a more meetings to reach a definitive agreement.
Eriksen to look for new club
Eriksen has decided to continue his career and could receive offers from the Premier League, in the Netherlands or even in his homecountry Denmark, where defibrillators are permitted. The midfielder joined Inter in January 2020 for €27 million. He scored eight goals and registered three assists in 60 appearances for the club.