US NEWS
Will Social Security beneficiaries get a fourth stimulus check?
As inflation rises rapidly, the Senior Citizens League is calling on Congress to send those on Social Security a fourth stimulus check worth $1,400.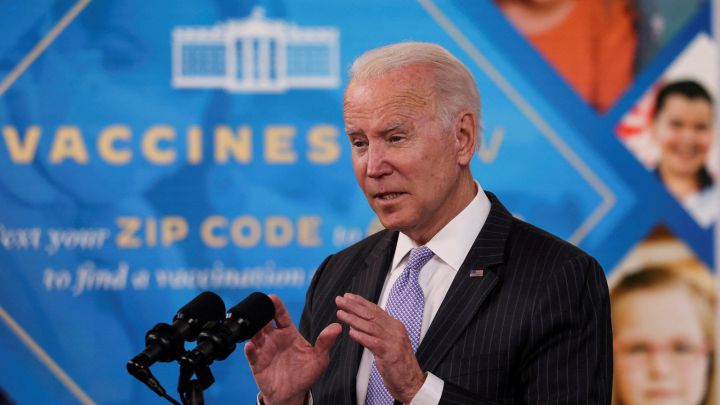 More than 169 million payments have been sent out in the third round of stimulus checks, but groups are continuing to push for a fourth as inflation continues to bite, as well as the dominance of a new covid-19 variant, Omicron, that is scaring markets and creating a burgeoning new wave of illness.
In New York, new covid-19 cases rose 60% in the week that ended on Sunday as the Omicron variant spreads rapidly around the US northeast. New York has set records for the most new cases reported in a single day since the pandemic started for three consecutive days. This has given a boost to the prospect of further stimulus checks as the risk of great economic trouble lies ahead.
One such is, the Senior Citizens League (TSCL), a non-partisan advocacy group, started a pressure campaign to push Congress to send those receiving Social Security additional stimulus money. In a letter to leaders of Congress, TSCL Chairman Rick Delaney called for a one-off $1,400 Social Security stimulus payment for seniors. Such a measure could help defray the costs associated for some seniors from the 2022 cost-of-living adjustment, which was the highest in 40 years, pushing them into a higher tax bracket.
This is all in reaction to the high levels of inflation that the American economy is dealing with. Prices across the country are reaching record highs, and for those on a fixed income like Social Security, they are seeing rapid decreases in their purchasing power. The Bureau of Labor Statistics has reported that since October 2020, consumers are paying on average 6.2 percent more across the market. Prices for food are up 5.3 percent, while energy costs are up more than thirty.
Social Security Administration announced a historic COLA increase
The campaign began before the announcement of the 5.9 percent Cost-of-living adjustment, but still, the organization has continued arguing that it is not enough. Earlier this year, the organization began to hear reports from thousands of seniors who said they were experiencing extreme financial hardship as prices began to trend upward. Many have expressed a feeling of abandonment from the government telling TSCL "our government has forgotten about us."
Researchers with the TSCL have found that costs for seniors have outpaced COLA increase. While over the last twenty-one years, "COLAs have raised Social Security benefits by 55 percent," the costs for housing and healthcare increased 118 and 145 percent, respectively.
Stimulus check for Social Security beneficiaries
On Friday 19 November, the House of Representatives passed the Build Back Better Act. While it does not include a stimulus check for those on Social Security it does include some benefits for seniors. These include the expansion of Medicare to include hearing services, and provisions that will grant the government power to negotiate a limited about of drug prices with pharmaceutical companies each year.
However, the bill will not be passed in the Senate this year. Key moderate Democrat Sen. Joe Manchin has announced that he is not willing to support the Build Back Better bill, meaning it is dead in the water at the moment. Progress is expected next year, but the White House's flagship spending bill will not be passed in 2021.
Wow @Sen_JoeManchin, with all due respect, when you say you're a no on Build Back Better - is it you? Or is it the special interest 💰💸 that powers you?

I'm inviting you to my district to see just how badly we need this bill. Will you tell my community "No" to our face?

— Jamaal Bowman (@JamaalBowmanNY) December 19, 2021
The bill would have extended the Child tax Credit, but had no provisions for another stimulus check. So far, leaders on Capitol Hill have been silent on their support or opposition to a targeted stimulus check for seniors.
How is the inflation rate already biting seniors?
The Center on Medicare and Medicaid announced a 14.5 percent increase in the price of the Medicare Part B premium which is subtracted from a Social Security beneficiary's check each month. From 2020 to 2021, the price only increased two percent, showing the impact that inflation is having on the healthcare market.
Giant grocery store chains force high food prices onto American families while rewarding executives & investors with lavish bonuses and stock buybacks. I'm demanding they answer for putting corporate profits over consumers and workers during the pandemic. https://t.co/NvY2MKKJNP

— Elizabeth Warren (@SenWarren) December 20, 2021
After the increase was announced, Mary Johnson, a Social Security and Medicare policy analyst urged leaders to take action and warned that "The Part B increase from $148.50 to $170.10 per month is the highest since 2016 and will consume the entire annual cost of living adjustment (COLA) of Social Security recipients with the very lowest benefits, of about $365 per month."