MLS
Will Carlos Vela stay at LAFC for the 2022 MLS season?
Even though Los Angeles FC announced that they have exercised a contract option on the Mexican international, he could still leave in the summer.
The future of Carlos Vela with Los Angeles Football Club is up in the air and there are a lot of doubts over whether he will extend his stay for a couple more years. The Mexican international signed a four-year contract with an option to one more in 2018 with the MLS side and last month the club announced they will exercise the option so he could return for the 2022 campaign.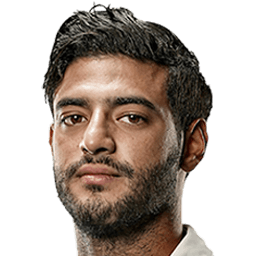 Will he be back next year?
Unfortunately, Vela has suffered serious injuries in his last two seasons and this makes the Los Angeles-based team uncertain about working on a long-term deal. The 'Black & Gold' have the option to trade him or accept any offer they have on the table from any club interested before the summer transfer window.
Vela will remain with LAFC for the next six months, but if no deal is reached by the summer, he will become a free agent. The player is aware that he has not played a lot in the last two seasons, so he needs to prove that he can still perform at the highest level and make a run to win more trophies.