Covid-19 news summary: 15 January 2022
Omicron covid-19 variant headlines:
- At-home testing kits to be sent out to US households "soon" - VP Harris
- US government to purchase additional 500m at-home testing kits, taking total to 1bn - Biden
- Health officials warn that Omicron can still cause severe cases and have long-term health impacts
- Risk of catching Omicron abroad delays airline recovery
- US President Biden announces deployment of medical teams to support overwhelmed hospitals in six states
- Omicron "will find just about everybody", Dr Fauci says
- CDC confirms N95 masks are the most safe
- US hospitalizations for covid-19 at record levels
- Omicron to hit US growth in early 2022
- Omicron variant accounts for over 60% of global covid-19 cases
- Quebec plans to impose 'health tax' on residents who refuse vaccine
General news and information
- Are the doses of the Moderna and Pfizer booster shots different?
- What side effects does the vaccine have on children?
- What is 'flurona' and what are the symptoms?
- Will swabbing your throat produce a more accurate result for a covid-19 rapid test?
- Is it normal to experience armpit pain after receiving the vaccine?
Key websites:
- The Centers for Disease Control and Prevention
Further reading: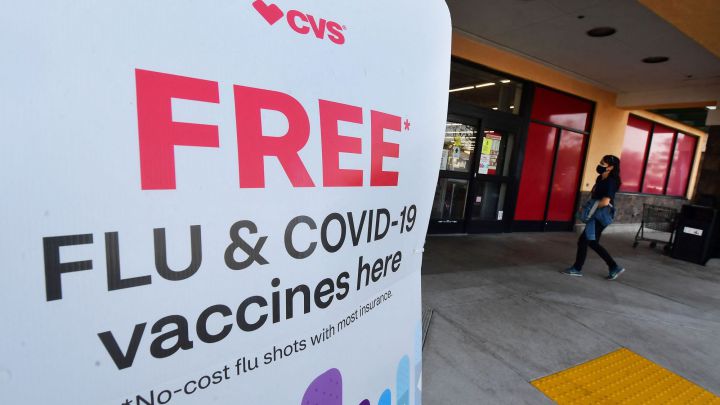 Coronavirus California: how long will the omicron crisis last according to the Hospitals?
There may be some light at the end of the tunnel as some experts think the end of the Omicron covid-19 case surge may be in sight, particularly in the state of California. The number of hospitalizations lags behind new case numbers, but the stressed hospital system in California could see relief by the end of the month. This will be a great relief for the CDC, who have recently reduced the length of the isolation period, in part to allow the millions of covid-19 cases to return to the workplace.
Less than half of eligible Americans have had their booster shot
The vaccination effort was one of President Biden's top priorities in 2021 as he looked to curb the spread of covid-19 with the various two-dose vaccines available. However as Omicron began to spread in the latter months of last year it was decided that a booster shot was needed to combat the more contagious variant, which is thought to be better able to evade the vaccine.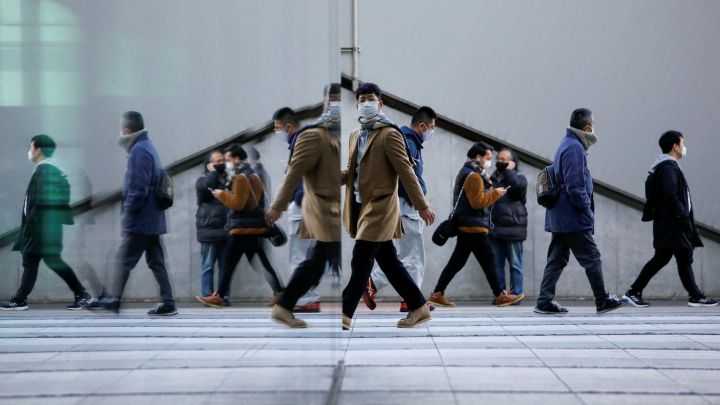 Can the Omicron variant of covid-19 cause long-term symptoms?
The fast-spreading covid-19 Omicron variant has pushed new infection rates sky-high leaving researchers scrambling to unlock its secrets. So far, evidence suggests that the strain that was first discovered in mid-November causes less severe illness than the Delta variant, but it is still dangerous.
Much of the knowledge on Omicron has come from observations of those who have been infected but there are still no scientific studies. Although the virus behaves somewhat differently to prior covid-19 variants, health experts warn that people should assume that Omicron too can cause long covid until proven otherwise.
New York state offers a glimmer of hope
CNN - As the Omicron variant sweeps the country -- pressing many hospitals into crisis mode -- data from New York is offering a glimmer of hope.
The state is "turning the corner on the winter surge," Gov. Kathy Hochul said Friday.
After a peak positivity rate of 23% on January 3, it's now 16.3% and covid-19 hospitalizations have also started to decline, she said at a news conference.
"It is still very high, but this will eventually catch up with the trend that is just beginning," Hochul said.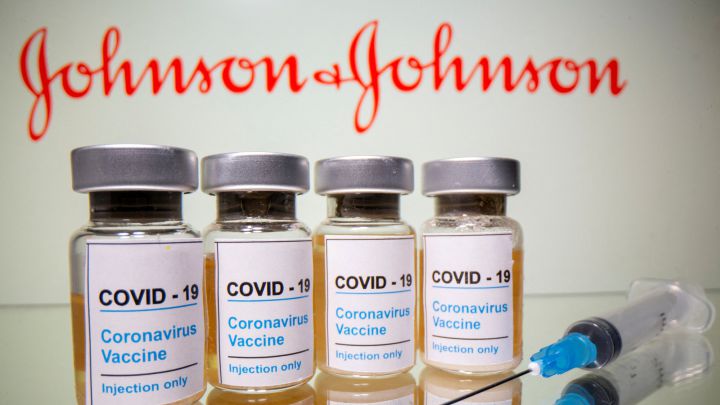 What is Bill Gates' prediction on Covid after Omicron?
The Omicron variant has brought about a rapid increase in case numbers in recent weeks with the United States surpassing one million cases per day for the first time in the pandemic. The more contagious strain is thought to be better at evading vaccine immunity, but Bill Gates has suggested that the latest wave of infections could actually represent the start of a return to normality.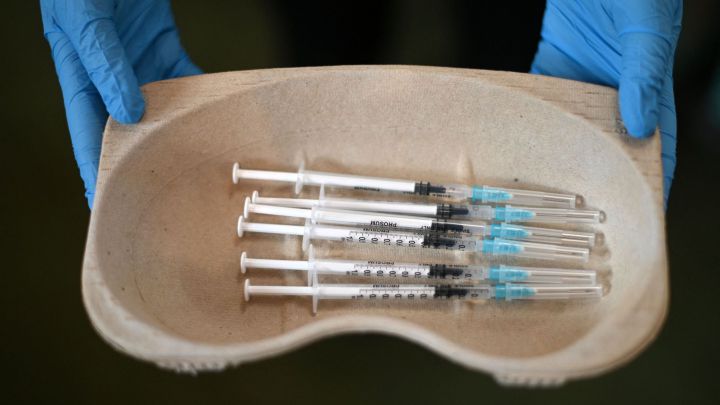 Is armpit pain after the covid vaccine or booster shot a normal symptom?
If you or someone you know is suffering from armpit pain after receiving a covid-19 vaccine or booster shot here's what you need to know.
Armpit pain is a recognised side effect of the Moderna and Pfizer -BioNTech covid vaccines - the ones that use mRNA (messenger RNA) technology. While it can be painful it is usually entirely normal and generally does not require medical intervention.
This reaction was seen during the trials of both Moderna and Pfizer -BioNTech vaccines and is a normal reaction of the immune system. Because of this doctors are keen to allay fears about armpit pain reactions and avoid unnecessary testing or treatment for something that will resolve by itself in a short period of time.
According to the New York Times, 11.6% of patients in the Moderna study had such a reaction after the first dose and 16% after the second, while with the Pfizer-BioNTech there was a lower reported rate, at only 0.3% of participants.
Omicron isolation hampers public services
Less than a month ago the Centers for Disease Control and Prevention (CDC) announced that it was lowering the isolation period for positive covid-19 cases to just five days, a move partially in response to the huge numbers of people being forced to stay at home. However, despite this effort it seems that workers' absences are being felt in many industries, most recently the garbage and recycling collection services.
CDC confirms N95 masks are the most safe
Mask-wearing has become a fact of life in some situations during the pandemic, although health authorities have largely steered clear of recommending a specific type of mask until now.
Today the Centers for Disease Control and Prevention confirmed that the N95/KN95 variations offered the best protection for civilians and recommended their usage to help curb the spread of the more contagious Omicron variant.
Students walkout over in-person teaching
Despite the spiralling case numbers caused by Omicron, the nation's schools have largely returned to in-person teaching this year as education boards look to get back to a form of normality. However, this decision has not been popular with everyone and students in Boston and Chicago have staged walkouts in protest.
Want to get omicron and just get it over with? Here's why that's a bad idea
NPR - Millions of people are testing positive with covid-19 in the US each week and the FDA warns that most Americans will get the virus at some point. With growing evidence that the omicron variant likely causes milder disease, some people may be thinking: Why not encourage omicron to infect us so we can enjoy life again?
That's not a good idea for many reasons, say infectious disease experts and doctors. Don't throw your mask away and do not even think about hosting a 1970s-style chicken pox party, the omicron version.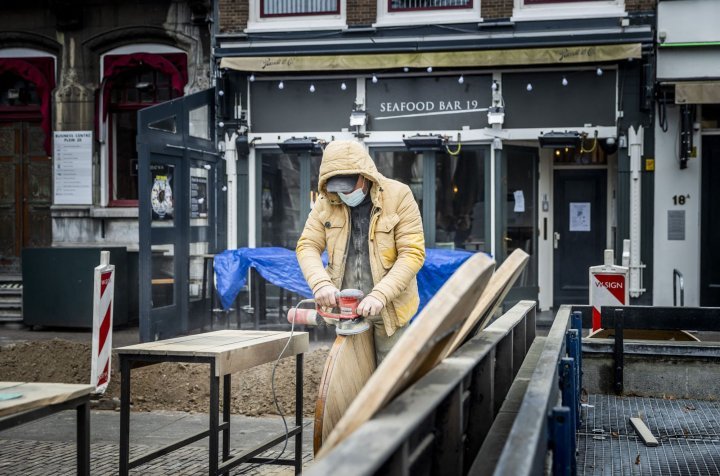 Netherlands to lift lockdown on Saturday
Coronavirus restrictions in the Netherlands will be eased as of Saturday, despite a record number of infections due to the Omicron variant, Dutch Prime Minister Mark Rutte said on Friday.
Non-essential stores, hairdressers, beauty salons and other service providers will be allowed to reopen under strict conditions until 5 p.m. local time (1600 GMT) for the first time since mid-December.
Photo by Remko de Waal / ANP / AFP
Super Bowl staying in California despite covid-19 surge, say NFL officials
NFL officials and Super Bowl LVI organisers claim the showpiece event will not be moved, despite a covid-19 surge in California.
Next month's Super Bowl will not be moved away from the Los Angeles area despite an increase in covid-19 cases across California, the NFL has insisted.
The SoFi Stadium in Inglewood, home to both the Los Angeles Rams and the Los Angeles Chargers, is set to host Super Bowl LVI on 13 February, 56 years after Los Angeles staged the first edition of the NFL's annual championship game.
A surge in covid-19 cases across the state, and the prospect of the introduction of further health measures in response, had fuelled speculation that the Super Bowl could be moved to the Dallas Cowboys' AT&T Stadium, which had reportedly been explored as a back-up site by the NFL.
However, at a media event held at the stadium exactly a month before the conclusion of the NFL season, both the NFL and the Super Bowl's organisers were quick to quell fears that such a move was in the offing.
"All of our plans for Super Bowl week remain fully in place for a month from today," said the NFL's senior director of event operations Katie Keenan.
"We're working along with everyone here, and with the L.A. County Health Department, to make sure all of our events are being held safely."
Biden to boost test availability and send military to help hospitals
LA Times - As the Omicron variant swamps hospitals with new coronavirus cases, President Biden on Thursday said he would reinforce the country's healthcare system and make more covid-19 tests available.
The announcement was a reflection that, despite hopes that the latest wave of the pandemic would be over soon, more resources are needed to help Americans cope with a virus that could be a persistent presence for the foreseeable future.
The military is sending 120 medical personnel to hospitals in six states, the first step in a potential surge of 1,000 service members to be deployed across the country.
J&J booster 85% effective against Omicron hospitalisation
Reuters - A Johnson and Johnson covid-19 vaccine booster shot is 85% effective in protecting against being hospitalised by the Omicron variant for 1-2 months after it is received, the head of South Africa's Medical Research Council (SAMRC) said on Friday.
Omicron variant live updates: welcome
Good morning and welcome to our live blog for Saturday 15 January 2022, covering the latest news on the spread of the Omicron variant of covid-19, with a particular focus on the situation in the United States.