Elche vs Real Madrid summary: score, goals and highlights, Copa del Rey 2021/22
Elche 1-2 Real Madrid: as it happened
Elche 1-2 Real Madrid: headlines
-10-man Real Madrid come from behind to win in extra time
- Marcelo was sent off for bringing down Morente, before Verdú fired home resulting free-kick at second attempt
- Isco turned Ceballos' shot into the net to level for Real Madrid
- Hazard rounded Werner to score the winner for Los Blancos
- Fidel had last-ditch equaliser ruled out for Elche
- Elche's Pere Milla dimissed for second booking right at the end
Peeep peeep peeep! Game over at the Martínez Valero, where Real Madrid have squeaked through after a terrific cup tie. Fair play to Madrid, who have turned the scoreboard on its head despite being a man down.
When Gonzalo Verdú fired home for Elche right after Marcelo had been sent off for hauling down Tete Morente, it looked like Los Franjiverdes might be about to taste victory against Madrid for the first time since 1978.
However, Los Blancos deserve huge credit for the comeback they then produced. Isco and Eden Hazard's goals in the second half of extra time send Carlo Ancelotti's men into Friday's Copa del Rey quarter-final draw, which you'll be able to follow live with AS USA.
The last-16 action isn't over yet, though: join Paul Reidy for Athletic Club vs Barcelona at San Mamés, where Iker Muniain has given the hosts an early lead.
That's all from me. Thanks for joining!
Pere Milla is off! It'll be 10 against 10 for about 20 seconds. The substitute, who was already on a booking, gives the referee a little bit too much lip after he felt he was shoved over by Nacho.
Fidel equali... no! Verdú is penalised for pulling Vázquez down. A low right-wing cross ran through to Fidel at the back post, where he rammed it home. However, Elche's celebrations were quickly cut short, as Verdú had fouled Vázquez before it reached Fidel. A VAR check upholds the decision.
Real Madrid bring Vinícius off for Ferland Mendy.
Hazard scores! Real Madrid have turned the tie on its head with 10 men!
Isco lays it to the left to Alaba, who bends an inch-perfect ball in behind the Elche defence for Hazard to run on to. Werner charges out of his goal but is second to the ball, and when Hazard rounds the keeper, he then has an empty net to stroke the ball into.
It's been a terrific cup tie.
Isco equalises for Real Madrid! Los Blancos have been throwing everything but the kitchen sink at Elche so far in the second half of extra time, and they're level. Casemiro cuts the ball back from the left to Ceballos at the top of the box. His shot flies low towards Werner's goal, and is diverted into the corner by Isco!
Vázquez bursts pass Mojica and into acres of crossing space on the right-hand byline... but his cut-back can't find anyone in a blue shirt.
A minute later, Alaba spins and shoots inside the Elche box, but his strike is deflected wide!
Peep peep peeep! Elche are 15 minutes from a famous win.
Goal to Elche! The hosts are a man up and now a goal up!
Verdú steps up to take the resulting free-kick, but fires it straight into the wall. However, it bounces right back to the substitute to strike, and his second attempt flies into the corner, via a deflection off Ceballos' boot!
Elche break quickly, Fidel releasing Morente in behind the Real Madrid defence, only for Marcelo to tug him down. He's the last man, and is off!
Vinícius scampers away from Morente and towards the Elche box, before being brought down by the substitute. The free-kick comes to nought, and...
That's a really good chance for Casemiro. Pere Milla dwells on the ball 35 yards out from goal and, in the blink of an eye, has his pocket picked. Vinícius thunders into the Elche box before cutting it back for Casemiro to shoot, but his angled effort flies just past Werner's far post.
Gumbau strikes the free-kick hard towards Lunin's right-hand corner, but the Real Madrid keeper is quickly across his goal to parry!
Elche take Carrillo off for José Luis Friaza.
Pere Milla runs at a backpedalling Real Madrid defence, before being brought down by Alaba right on the edge of the penalty area. It's a booking for Alaba, and an exceedingly inviting dead-ball chance for the hosts.
Real Madrid have only lost two out the last nine Copa del Rey ties that have gone to extra time, stats specialists Opta note. One of those defeats came the last time Los Blancos were involved extra time in the Copa: their shock exit against third-tier Alcoyano last season.
Peeep! Extra time is underway.
Real Madrid bring on Eden Hazard and Dani Ceballos for Rodrygo and Kroos.
Peeep peeep peeeep! Into extra time we go.
Vázquez cuts inside Fidel's challenge, stumbles to the turf and is deemed to have been shoved. A very dangerous free-kick for Real Madrid on the right wing.
Kroos curls the dead ball onto Casemiro's head at the far post, but the Brazilian can't make proper contact.
A moment later, Kroos lifts a cute little ball over the top of the Elche defence and into Alaba's run into the box, but the Austrian's first touch lets him down and it dribbles out for a goal kick. A real let-off for Elche, that. Alaba would have been in acres of space inside the penalty area.
Three minutes of time added on in Elche.
It really is anyone's game to win, here. Elche work it forward to the left to Fidel, who's in space to fizz a low ball towards the top of the Real Madrid box. Morente can't quite bring it under control, however, and Madrid clear.
Elche bring Nwanko off, with Gonzalo Verdú on in his stead. Nwanwko leaves the field to rousing applause.
Casemiro and Milla are both booked after the latter takes exception to a robust challenge by the former.
Nice idea, but the execution wasn't right. Elche break dangerously, and Mojica slips a neat little ball inside to Morente. He tries to find Carrillo with a first-time backheel to the top of the box, but his ball is wayward, and the chance is lost.
There's a really good chance for Vinícius! Probably Real Madrid's best opening of the night. Marcelo produces a sumptuous flick on the edge of the area to release his compatriot into acres of space on the left-hand side of the box, but Vinícius' low finish is too close to Werner.
Changes for both teams. For Elche, Pere Milla replaces Lucas Pérez; for Real Madrid, Isco is on for Jovic.
Kroos is penalised for a foul on Fidel, and is rightly annoyed at the decision. He didn't touch him. The German is booked for his protests, however.
Vinícius skips past two men on the left and scampers into the box, but when he lays it across the face of goal for the tap-in, González is there to get his boot in the way!
Vázquez cuts the ball back from the right to the top of the Elche box, where Casemiro hits a powerful first-time shot towards the near post. It looks for a moment like it's fizzing into the corner, but Werner gets down quickly and gets a firm hand to it! A good chance for Madrid.
Morente shows good pace to run at Marcelo on the right, before feeding the overlapping Palacios to cross. Palacios' ball into the middle is sliced, and drifts behind for a goal kick.
Back come Elche, though, and Morente is again involved, this time on the left. He feeds Gumbau's run towards the byline, before running into the box to collect the backheeled return - but Gumbau's ball isn't quite on point, and Madrid clear.
Palacios crosses from the right, straight at Nacho. The defender makes a bit of a hash of his clearance, though, directing it straight at a team-mate. No-one in a white and green shirt is there to capitalise, however, and Nacho gets it away at the second attempt.
Real Madrid introduce not only Casemiro, but also Luka Modric. Camavinga and Valverde make way. First-choice midfield now on the pitch.
Elche win a free-kick on the right wing, in prime swing-it-into-the-mixer territory. Gumbau takes, and Gumbau shanks it into the crowd. A waste.
Real Madrid are preparing to bring on Casemiro.
Elche make their first change, replacing Josan with Tete Morente.
Palacios is down and in pain after a clash of knees with Vinícius. He needs a minute or two of attention from the Elche medics, but is finally back on and, I think, looks like he'll be OK to continue.
It's really quite end to end in Elche. Vinícius feeds Rodrygo, who tries to nutmeg Nwankwo and skip into the Elche area, but is tackled. At the other end, Fidel gets the ball out of his feet and drifts a ball into the box from the left, but it's cleared.
It remains finely poised at the Martínez Valero.
At one end, Mojica looks to wrap his foot around another dangerous delivery from the left, but directs his cross too close to Lunin, who's off his line to gather with ease.
At the other end, Marcelo tries to burst into the Elche box, but is muscled off the ball.
Marcelo cuts inside from the left and shoots, but the ball trundles wide of Werner's far post.
Vinícius runs at the Elche defence, hurtling towards the top of the box but losing it just before he can pull the trigger. Rodrygo mops up the loose ball, but can't get a shot away, either.
A moment earlier, Nacho had tried to catch Werner off his line with a free-kick from well within his own half. He failed to howls of derision from the home fans.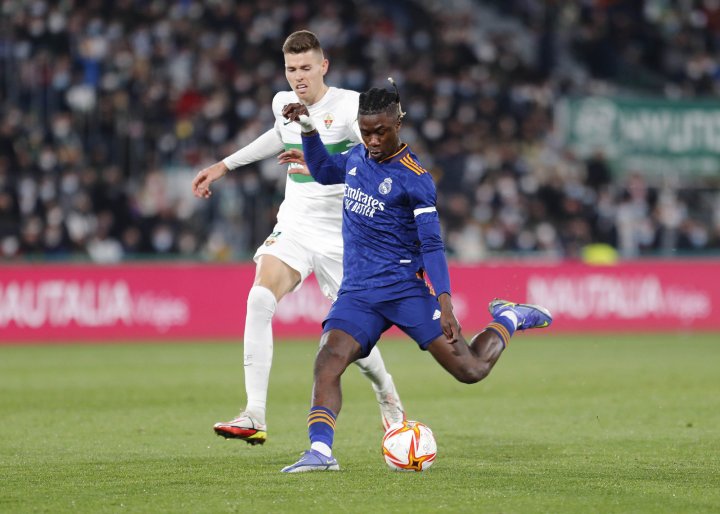 Real Madrid midfielder Eduardo Camavinga plays the ball at the Martínez Valero.
(Photo: David González/Diario AS)
Inches wide from Jovic! Ah, but he was offside anyway. Marcelo clips a left-wing ball over to the Serb, who sidefoots a volley across the face of goal and just wide. Wouldn't have counted, though.
Peeeeep! We're back up and running at the Martínez Valero.
No half-time changes for either side.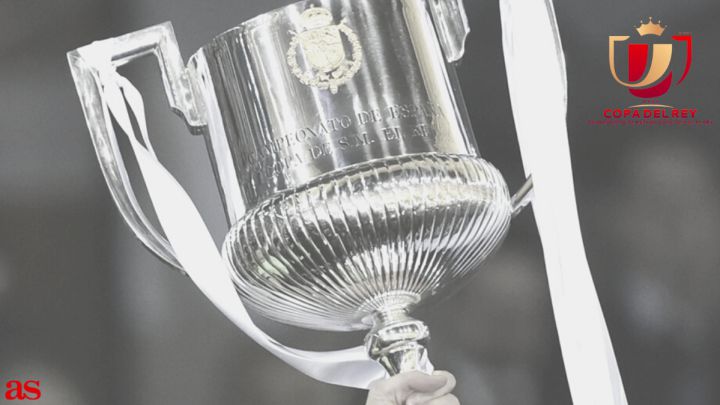 Peeep peep peeep! Half time at the Martínez Valero. Up until the final five minutes or so of that half, it was Elche who had created all the chances - most notably, when Guido Carrillo somehow failed to turn home Josan's cut-back from point-blank range. Real Madrid stepped things up in attack just before the break, though.
No goals so far. It's very nicely poised.
Now Marcelo releases Vinícius on a rampage into the Elche box, but the Brazilian dallies too long in his attempts to cut inside to shoot with his right, and is dispossessed.
Madrid have come alive in attack in the past few minutes. On the left-hand byline, Marcelo nutmegs Josan before advancing into the area and cutting it back to Rodrygo, who slices his shot. Vázquez almost turns the ball home at the far post, but can't quite get his toe to it, and it flies out for a goal kick.
A minute later, Camavinga sends a low shot straight at Werner from 20 yards.
Again Vinícius is involved in a rather more promising bit of attacking play by Real Madrid, running at the Elche backline before slipping the ball inside for Camavinga to shoot from the edge of the box. The Frenchman can only hit his effort right at Werner, however.
At one end, Lucas Pérez skips inside Lucas Vázquez but stumbles to the ground before he can carry the ball into the box. The home fans want a penalty, which they're definitely not going to get. Vázquez did seem to graze Pérez, but it was outside the area. Nothing given.
Madrid break, working it to Vinícius on the left. He cuts inside two men and into the box... but shoots over! That was better, more incisive attacking from Los Blancos, though.
It's all so very huffy-puffy from Real Madrid. Kroos pings a high ball over to the right wing to Lucas Vázquez, but Lucas needs a couple of touches to bring it under control, giving Mojica time to get himself into position to block the cross.
Madrid fling the ball into the Elche box a couple of times from the left, but the home defence deals with it easily on both occasions. Rodrygo then crosses low from the right, but it's far too close to Werner. Elche will be very satisfied indeed with this first half hour.
Another chance for Carrillo. Again Mojica sends a lovely delivery into the Real Madrid box, his cross flying right onto Carrillo's head. The Argentine hits the target this time, at least, but he can't quite generate the power he needs and Lunin saves.
Nacho plays a route-one ball over the top for Jovic, who has peeled away from his marker. The Serb brings it under control and sets off towards the Elche penalty box, but Nwankwo does well not only to chase down the striker and get his foot in, but win a goal kick in the process.
Kroos tries his luck with a shot from range, but scuffs it. The ball trundles into Werner's arms.
Mojica controls and crosses from the left, getting plenty of pace and whip on his delivery. Carrillo darts towards the near post, but is beaten to the ball by Nacho, who concedes a corner.
Gumbau's corner flies right onto Carrillo's head, but he nods well wide from the penalty spot, despite being totally unmarked. Promising first 20 minutes or so for Elche, who really should be ahead.
Oh my word, what a miss. Elche should be 1-0 up.
Marcelo ricks up on the left, allowing Josan to burst into the box and cut the ball back from the byline. His pass finds Carrillo about three yards out - but the striker can't turn the ball into the gaping goal! Josan throws his hands to his head, and well he might.
Kroos lifts a ball over the top for Jovic to chase. He can't quite bring it under control, but wins a corner, which is finally played back to Marcelo to cross from deep. The Brazilian clips it over to Jovic at the back post, but the flag is up against the Serb.
Elche enjoy a sustained period in the Madrid half. The hosts win a corner that comes to nought, before recycling the ball out wide to Fidel. He plays a low cross from the right that Alaba clears with ease.
First moment of real attacking danger for the visitors. It's worked to Vinícius just inside the Elche area, on the left-hand side. The Brazilian looks to create a yard to whip a shot over towards Werner's far corner, but doesn't manage to. Instead, he clips it left to the overlapping Kroos, who tries to cut it back to Vinícius on the penalty spot, but his ball is blocked by a crowd of white and green shirts.
50th meeting between Elche and Real Madrid
Today's game is the 50th meeting in all competitions between the teams, incidentally. As you might have guessed, given that Elche haven't beaten Madrid for just shy of half a century, the hosts' tally of wins against Los Blancos isn't huge: six. Madrid have 32 victories from the sides' 49 previous clashes, while there have been 11 draws.
Peeeep! We're underway at the Martínez Valero.
Minute's silence for Gento
There will be a minute's silence before kick-off at the Martínez Valero, as a mark of respect for Real Madrid legend Francisco Gento, who passed away at the age of 88 this week.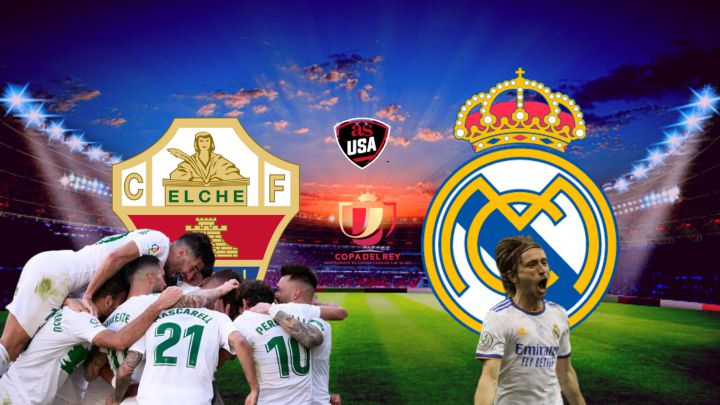 Elche seeking first win over Madrid since late 70s
A glance at the trusty sports almanac shows that it'll take a fairly historic result to prevent Real Madrid from advancing to the Copa del Rey quarter-finals tonight. After all, Elche haven't beaten Los Blancos in any competition for over four decades.
Elche's last victory over Madrid came in March 1978, when goals by Antón, Gómez Voglino and Félix Palomares gave Los Franjiverdes a 3-1 league win at the Estadio Martínez Valero.
Writing in El País post-match, former AS editor Alfredo Relaño said of the game: "After an acceptable first half, in which it seemed like they might well go on to win easily, Real Madrid played dreadfully in the second half and were deservedly beaten by an Elche side who themselves showed very few positive qualities.
"The game was attractive enough in fits and starts, but lacking in quality both through an absence of rigor in the marking and technical deficiencies in many individual actions."
Not sure I'll be diving into the archives to watch that one, then.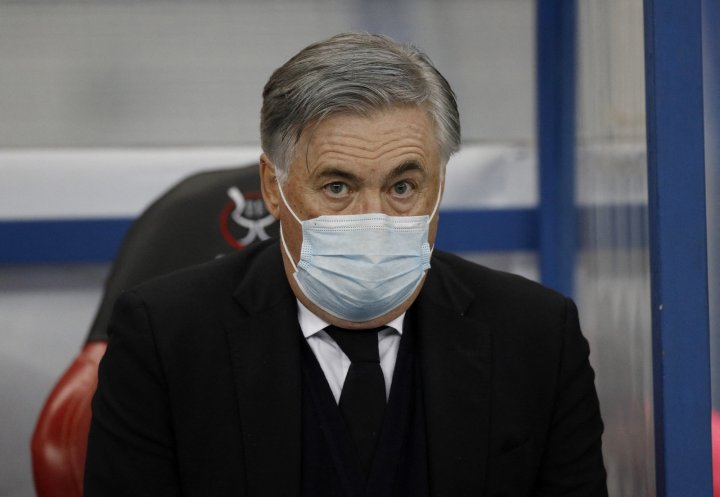 What the coaches said: Carlo Ancelotti, Real Madrid
Elche tie:
"It's another final, in a competition which we have high hopes. We are ready and prepared, and we will need to be. Elche are on a good run, they've won seven of their last 10 games. We'll need to be very careful, play well and win. Courtois has suffered an unexpected setback and won't play the game. We have other players who are out as well, everyone else is ready".
Real Madrid legend Gento, who died this week:
"I met him several times during my first spell at the club. I wasn't able to see him during this second spell, but yesterday I spoke to his wife and we had a long chat about him. What really stood out about him, apart from what he did out on the pitch, was his humility, he was a very simple person - the kind of people I really like".
Eden Hazard's lack of game time:
"Nothing's happened, there is competition for places and before every game I have to choose the best players. That affects a number of players in the squad, I can't deny that. Nothing in particular has gone on, he's been training and is waiting for a call from his coach. If he is called, he'll be ready".
Carlo Ancelotti's pre-match press conference in full
(Photo: REUTERS/Albert Gea)
What the coaches said: José Manuel Rodríguez Ortega, Elche
Elche's turnaround under Francisco:
"When you come in it's a big boost to morale, but if the results don't come that dissipates. Competition between the players has increased and they themselves have said it has brought good results. We deserved better results and the wins against Espanyol and Villarreal give us a real injection of confidence in the way we work […]. When we arrived, we said that this was the best squad in Elche's history."
LaLiga more important than the cup?
"It's hard to answer that question. We just have to focus on the next game, which is Thurday's. We came in with the aim of making Elche more and more competitive and to grow as a unit. We still have room to improve; we can do more. We're all raring to reap the rewards offered by the Copa del Rey. We want to get through the rounds, and so tomorrow's game is important to us."
Real Madrid:
"They've beaten Barcelona and Athletic Club in the space of four days, so they'll come into this match on a real high. They'll make life very difficult for us and we'll have to keep mistakes to a minimum, and take the chances Real Madrid give us to hurt them."
Five changes for Francisco-less Elche
For Elche, who have several first-teamers out with covid-19, there are five changes to the side that beat Villarreal in LaLiga on Sunday. Werner, John Nwankwo, Helibelton Palacios, Josan and Raúl Guti all come into a team that will also be without its head coach tonight.
Francisco, who was appointed in place of Fran Escribá at the end of November, has tested positive for covid, Elche confirmed this week. Assistant Jaime Ramos and fitness coach Sergio Pardo are also out with covid, leaving another member of Francisco's staff, coach José Manuel Rodríguez Ortega, on press conference duty yesterday.
While it was Ortega who spoke to the media, analyst José Manuel Rodríguez is expected to take charge in the dugout tonight.
Elche have been in pretty good nick since Francisco took over at the Estadio Martínez Valero, by the way. Los Franjiverdes have managed six wins, one draw and two defeats in his nine games at the helm, and now sit five points clear of the LaLiga relegation zone.
Elche team news
Starting line-up: Werner, Palacios, Nwankwo, González, Mojica, Josan, R. Guti, Gumbau, Fidel, Milla, Pérez
Plenty of changes to Real Madrid team
Real Madrid boss Carlo Ancelotti makes six changes to the team that began the Spanish Super Cup final, as Andriy Lunin, Nacho Fernández, Marcelo, Fede Valverde, Eduardo Camavinga and Luka Jovic all come into the XI.
They replace Thibaut Courtois, who has a minor injury, Éder Militao, who is suspended, and the rested quartet of Ferland Mendy, Casemiro, Luka Modric and Karim Benzema. Benzema isn't even in the squad.
Still waiting for confirmation of the Elche team.
Real Madrid team news
Starting line-up: Lunin, Vázquez, Nacho, Alaba, Marcelo, Valverde, Camavinga, Kroos, Rodrygo, Jovic, Vinícius
Elche vs Real Madrid: preamble
Having beaten Athletic Club pretty comfortably in Sunday's Spanish Super Cup final, Real Madrid now turn their attentions to the Copa del Rey - a competition they've been really quite astonishingly bad at over the past few decades.
Since 1993, indeed, they've won Spain's domestic cup just twice, most recently in 2014, during Carlo Ancelotti's first spell in charge at the Bernabéu.
Today, Los Blancos go to the Estadio Martínez Valero for a last-16 tie against an Elche team hit by a raft of covid-19 cases: in addition to having several players unavailable, head coach Francisco will also be absent after testing positive this week.
Kick-off in Elche is at 1pm ET, in just under an hour's time, and team news is in. Let's take a look.