Copa del Rey 2021/22 quarter-final draw: as it happened
Copa del Rey quarter-final draw
Copa del Rey: quarter final draw - headlines
- Athletic-Real Madrid
- Real Sociedad-Real Betis
- Valencia-Cadiz
- Rayo-Mallorca
- Real Madrid and Real Sociedad tipped as favourites to win the competition
- Quarter-final ties to take place on 1,2 and 3 February
- Of the eight remaining teams, only Cadiz and Rayo Vallecano have never tasted Copa del Rey glory
Many thanks for joining us this morning for the Copa del Rey quarter-final draw as we hope that the four games can deliver on a scale of some of the exciting contests we witnessed in the Round of 16 with Athletic-Barcelona being a case in point.
AS semi-finalists prediction: Athletic Club, Real Sociedad, Valencia and Rayo Vallecano with all four teams drawn at home to advance.
Away fixture for Real Betis
Real Betis will travel to San Sebastian and face Real Sociedad thus ensure that the two game stadium closure won't impact their Copa del Rey activity.
As in previous rounds, the Spanish FA will confirm the times and dates for these four games later this evening with one game expected to be taking place on the Tuesday (1 Feb.) The others will be spread over the 2nd and 3rd.
Athletic vs Real Madrid is a tough one to call with home advantage possibly playing into the Basque side's favour. Real Sociedad at home too would be expected to overcome Real Betis.
Interesting draw that sees the four favourites pitted together.... Valencia will fancy their chances against a relegation faced Cadiz side and Rayo will expect to make the semi-finals for the first time since the 1981-82 season
The final tie sees Rayo Vallecano face Mallorca at home
Game three sees Valencia pitted against Cadiz
Next up: Real Sociedad with the Basque side set to face Real Betis
Off we go...pure draw with the first side out being ......Athletic Club and they will face Real Madrid...what a tie !!!!
8 sides remaining, all top flight sides. David Villa looking out for former side Valencia this morning ....
Right... business time.... video clips over....its time for the quarter-final draw.
Villa now talks about the one game format of the Copa, a huge improvement since moving away from the previous two-legged affairs. We now look a compilation of the eight sides that are still in the 2021-22 Copa del Rey.
The Spanish FA now pay tribute to the 'Cantabrian Gale' with Paco Gento passing away earlier this week.
Villa still looks in great shape and am sure he could still do a job since hanging up his boots a few years back when he called time with Vissel Kobe in Japan's J-League.
A chance to see a David Villa 'Greatest Hits' show-reel with the Asturian strker in the colours of Sporting, Zaragoza, Valencia, Barcelona and At. Madrid.
We're live at the Salon Luis Aragones at the Spanish FA. A closed doors affair due to the ongoing covid-19 pandemic. David Villa our guest this morning, talks us through about why the Copa del Rey is such a special competition.
Having said that, both Argentina and Brazil have already qualified for Qatar so releasing players early should not be a major issue. Things are different for Colombia and Uruguay and indeed for Mexico in the CONCACAF group of 8 where El Tri trail Canada and the US.
With just eight teams remaining and the Spanish FA improving the agility of their draws, I anticipate this morning's proceedings to take about 15-25 minutes. We'll get the usual representatives from the clubs talking about the competition and possible rivals but, come 1300 CET, I expect everything to be done and dusted.
Done and dusted until this debate about the games clashing with the WC2022Q games as that will be the next heated issue to generate plenty of column inches in the forthcoming days...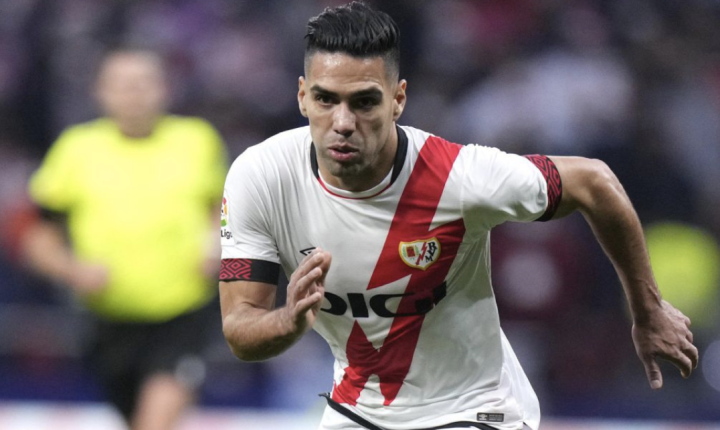 Copa del Rey-CONMEBOL clash
Other clubs affected by key international players on World Cup duty in South America during the earmarked Copa del Rey dates will be Real Betis with Pezzella, Guido playing with Argentina and Guardado and Lainez in action with Mexico (CONCACAF). Falcao will be with Colombia and be absent for Rayo, as will be Maxi Gómez and Alderete for Valencia.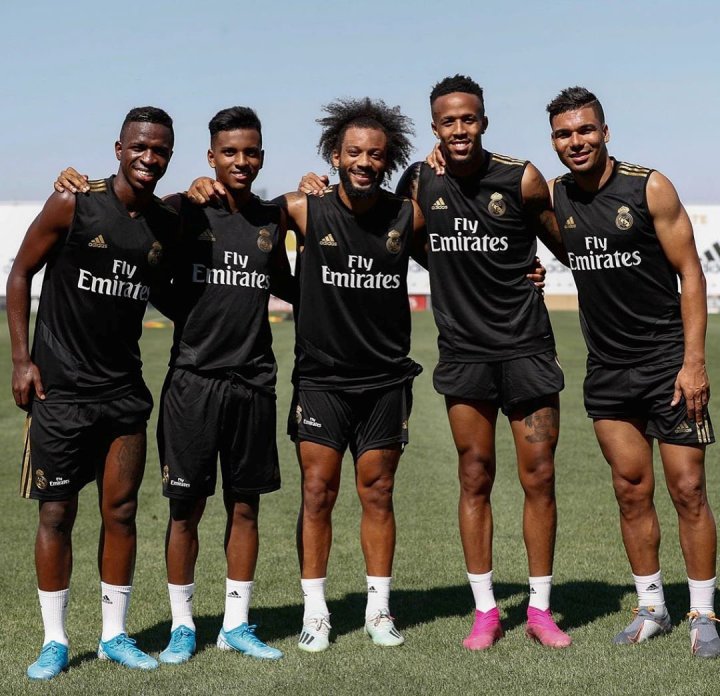 Real Madrid also to appeal to CBF
Real Madrid are expected to appeal to the Spanish FA today about the date of the quarter-final clashing with the re-arranged CONMEBOL FIFA window with Brazil involved in World Cup qualifiers. Should they be unsuccessful, the club will then appeal to the Brazilian FA requesting that, Casemiro, Rodrygo, Militao and Vinicius be released earlier so as to be able to participate in the tie. Given Uruguay's precarious position in the qualifying group, the club accept that Valverde will not able to play in the copa game.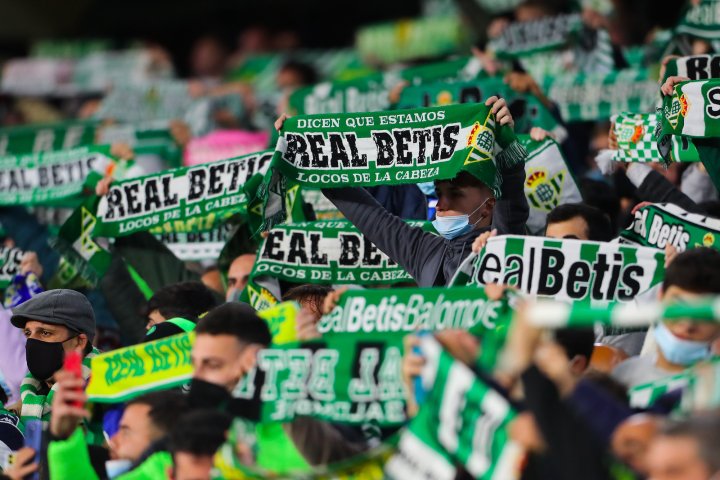 Real Betis two stadium ban
Following Saturday's incidents during the Round of 16 cup tie vs. Sevilla, Real Betis have been hit with a two game stadium closure after a fan launched a pvc pole onto the pitch which struck SFC midfielder Jordan on the head. Cordoba's Nuevo Archangel or Seville's La Cartuja could be alternatives for 'Los Verdiblancos' should they be drawn at 'home'.
Real Madrid are current favourites to lift the trophy in April followed by Basque duo Athletic and Real Sociedad with Betis in fourth place when it comes to winning the 21-22 Copa del Rey.
There is plenty of cup pedigree within the 8 copa hopefuls with Athletic crowned champions on 23 occasions. Real Madrid have lifted the trophy 19 times with Valencia eight times winners. Real Sociedad, Betis and Mallorca are Copa del Rey winners too. Only Rayo and Cadiz have never tasted cup glory.
Copa del Rey 2021-22 key dates:
Quarter-finals: 1,2 and 3 February
Semi-finals (1st leg): 9 February
Semi-finals (2nd leg): 2 March
Final: 23 April (Estadio de la Cartuja) Seville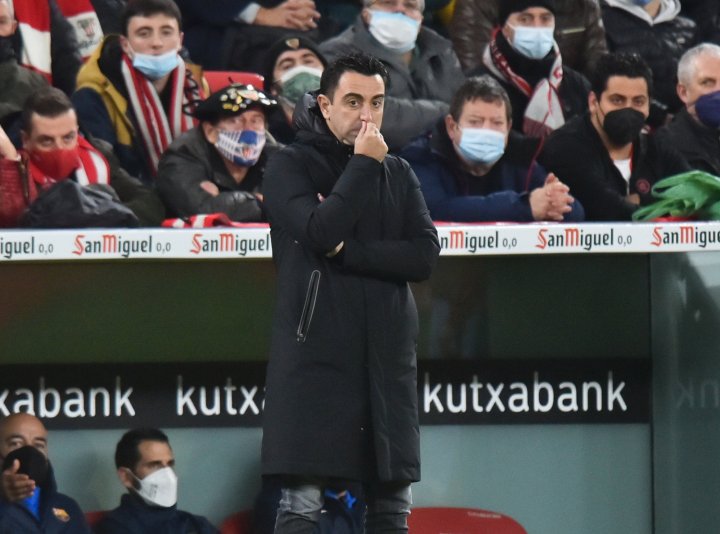 Xavi to focus on LaLiga and Europa League
Speaking after the defeat at San Mames, Barcelona boss Xavi stated: "We will see on Friday what they have but it is worrying how Ansu Fati left the game.
"We knew that it would be a though game and I'm proud my players fought and gave their best. We still have LaLiga and Europa League to fight for and we'll do it until the end."
Match reports from both Thursday semi-finals which saw Real Madrid and Athletic Club advance after extra time. The Basque side dumping current holders FC Barcelona out of the competition.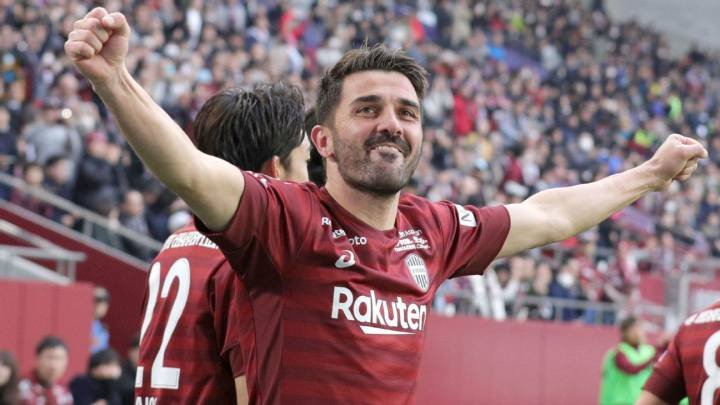 'El Guaje' to assist with Copa draw
Former Valencia, Atletico, Barcelona and NYCFC (amongst ogthers) striker David Villa will assist with the drawing of the eight balls fir the draw which will have no seeded teams.
When will the quarter-final games be played?
The next stage of the competition will see games being staged over, Tuesday, Wednesday and Thursday 1,2 and 3 of February. There will be no replays and extra time and penalties will be used to decide the affair in the case of a draw after 90 minutes.
The games in the quarter-final stage are set to be staged on 1,2 and 3 of February with these dates clashing with CONCACAF and CONMEBOL World Cup qualifying games with Real Madrid apparently set to make an appeal to the Spanish FA as they could be without the likes of Vini Jr, Casemiro Militao and Rodrigo. We'll have to wait and see how that one pans out...
With no seeding system and today's draw being 'pure', we could see a Basque Derby or an 'alternative' Madrid derby between Rayo and Real Madrid.
....and then there were eight.... 8 teams remain involved in the 2021-22 Copa del Rey as we await the match-ups for the quarter-final stage with: Real Betis, Cadiz, Mallorca, Real Sociedad, Athletic Club, Valencia, Rayo Vallecano and Real Madrid the competing teams
Hello and a warm welcome to our coverage of today's Copa del Rey quarter-final draw with proceedings set to commence at 12:30 CET/06:30 ET.