Where has Dusan Vlahovic decided he wants to play?
Fiorentina are asking for a fee of around €70 million for their 21-year-old striker.
Dusan Vlahovic wants to leave Fiorentina to join Juventus. As reported by Italian outlet La Gazzetta dello Sport, the striker has decided where he wants to go. Fiorentina's general manager spoke after the club's match against Cagliari: "We have not received any offers, we are open to everything, but we want clarity".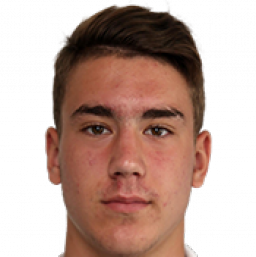 This was a message to both the player's entourage and to Juventus. The Serie A club are asking for a fee in the region of the Serbian striker's market value, around €70 million. Vlahovic's contract expires in 2023 and Juventus' idea was to sign him in the summer, but La Viola are now hopeful of getting a deal done this month, with just a week to go in the January transfer window.
Vlahovic not interested in Arsenal move
The striker has always made it clear that his priority is to stay in Italy and move to the Turin giants, despite interest from Arsenal. He already has an agreement in principle with Juve for a salary of around €7 million net per season. If an offer of €70 million arrives in Florence before 31 January, the transfer will be done for the 21-year-old striker.