Covid news summary: 1 February 2022
Covid-19 Omicron variant: live updates
How much more contagious is the BA.2 a sub-varaint of Omicron?
BA.2 a sub-variant of Omicron thought to be 1.5 times more contagious that its former-strain. So far BA.2 has been found in around half of US states; all in all, 127 cases had been identified. There are more than forty amino acid changes compared to the original Omicron variant that scientist think relate to its higher levels of transmissibility.
When will covid-19 vaccine vaccines be available to children under five?
Pfizer has announced that they will be seeking approval for a vaccine for children under five. In a press release put out by the company, they said "With pediatric COVID-19 cases surpassing 10 million and at the request of the FDA, the companies have submitted available data on the safety and efficacy of two 3 µg doses as part of a three-dose primary series for this age group to address the urgent public health need."
White House responds to Spotify and Joe Rogan controversy
White House responds to Spotify and Joe Rogan controversy

Q Sure. Last week, the Surgeon General also was asked on MSNBC about Joe Rogan's vaccine comments on Spotify. And he said that tech companies have an "important role to play" in stopping misinformation because he — they are the "predominant places" where misinformation spreads.

Spotify is putting out advisory warnings on episodes that have to do with COVID-19. Does the White House and the administration think this is a satisfactory step? Or do you — do you think that companies like Spotify should go further than just, you know, putting a label on there to say, "Hey, go do your own — you know, check this out. You know, there's more research you can look at — you know, scientific research regarding COVID"?

MS. PSAKI: Sure. Well, last July, I — you probably know, but the Surgeon General also took the unprecedented step to issue an advisory on the risk of misinformation and public health, which is a very significant step. And amid that, he talked about the role social media platforms have.

So our hope is that all major tech platforms — and all major news sources, for that matter — be responsible and be vigilant to ensure the American people have access to accurate information on something as significant as COVID-19. And that certainly includes Spotifly [sic].

So, this disclaimer — it's a positive step. But we want every platform to continue doing more to call out misinform- — mis- and disinformation while also uplifting accurate information.

I mean, look at the facts, right? You are 16 times more likely to be hospitalized if you're unvaccinated and 68 times more likely to die than someone who is boosted if you're unvaccinated. That's pretty significant. And we think that is something that unquestionably should be the basis of how people are communicating about it.

But, ultimately, you know, our view is it's a — it's a — it's a good step, it's a positive step, but there's more that can be done.
When should people in the US expect their tests from the federal government?
This week households across the country received their first round of covid-19 tests sent by the federal government. The tests arrive as the country finally begins to see decreases in the number of new cases. Still many states are feeling strain on their hospital systems and the federal government should ensure that it has the ability to send out tests should another variant emerge.
The government says that most tests arrive between 7 and 14 days.
Cases are down, but ICU beds in some states are still in short supply
When cases of covid-19 are trending downward, fifteen states are still reporting that ICU beds are in short supply. Compared to last week, cases are down an average of thirty-two percent, but many public health experts continue to advocate for vaccinations. While this wave may be closing out, another is surly to come, making vaccines important to reduce pressure on healthcare systems.
Quebec scraps plan for health tax on unvaccinated
The Canadian province of Quebec is scrapping a plan that would make adults who refuse covid-19 vaccines pay a special health contribution, premier Francois Legault announced on Tuesday, saying the idea is too divisive.
Legault unveiled the proposed measure last month saying those who chose to avoid inoculations should help cover the extra costs imposed on the health system by the coronavirus.
Experts said the idea would go against the spirit of Canada's universal public health system.
Legault said he was worried about the divisions that covid-19 and measures introduced to fight it had caused in Quebec, the second most populous of the 10 provinces.
"My role is to try to bring Quebecers together to stay united. This is why we won't go ahead with the health contribution," he told reporters. "I understand that this divides Quebecers and right now we need to build bridges."
Quebec and neighboring Ontario, which together account for around 61% of Canada's population, are starting to lift restrictions amid signs that the Omicron variant has peaked.
But experts in Ontario on Tuesday said this meant infections and hospitalizations linked to the variant would start rising. Ontario removed some limits on businesses on Monday, allowing restaurants, malls, and cinemas to start operating with a 50% capacity. It plans to further relax curbs later in February and March.
Norway to scrap majority of covid curbs
Norway will scrap most of its remaining covid-19 lockdown measures with immediate effect as an ongoing spike in coronavirus cases is unlikely to jeopardise health services, the prime minister said on Tuesday.
Restaurants will again be allowed to serve alcohol beyond 11 o'clock at night, working from home will no longer be mandatory and the current limit of 10 visitors in private homes is removed, Jonas Gahr Stoere told a news conference.
The announcement follows similar decisions by neighbouring Denmark and other European countries including Britain, Ireland and the Netherlands which have eased or removed restrictions in recent weeks in a bid to restore normality.
Norway in December went into partial lockdown to combat the fast-spreading Omicron variant, but most of those measure are no longer needed, the government said.
"Even if many more people are becoming infected, there are fewer who are hospitalised. We're well protected by vaccines. This means that we can relax many measures even as infections are rising rapidly," Stoere said.
The country will keep basic social distancing measures however, asking people to stay at least one metre apart and to wear a face mask in crowded settings, thus still hampering some businesses such as nightclubs and entertainment venues.
Italy reports sharp rise in cases
Italy reported 133,142 covid-19 related cases on Tuesday, against 57,715 the day before, the health ministry said, while the number of deaths rose to 427 from 349.
Italy has registered 146,925 deaths linked to covid-19 since its outbreak emerged in February 2020, the second-highest toll in Europe after Britain and the ninth highest in the world. The country has reported 11.1 million cases to date.
Patients in hospital with covid-19 - not including those in intensive care - stood at 19,873 on Tuesday, down from 19,913 a day earlier.
There were 107 new admissions to intensive care units, down from 112 on Monday. The total number of intensive care patients decreased to 1,549 from a previous 1,584.
Some 1.25 million tests for covid-19 were carried out in the past day, compared with a previous 478,314, the health ministry said.
Photo by REUTERS/Guglielmo Mangiapane
Spanish Covid-19 vaccine Hipra enters Phase III trials
Spain's Health Ministry has given the green light for Hipra, the country's Covid-19 vaccine, to enter Phase III clinical trails.
A total of 3,000 volunteers will be required for the trails which will be held at 17 Spanish hospitals as well as clinics in Portugal and Italy. Patients involved in the trial will be monitored for 52 weeks until the trial reaches its conclusion, although vital information about the drug will be gathered in the short-term.
The Hipra vaccine is based on a recombinant protein designed to induce a powerful neutralizing immune response to the Covid-19 virus. It can be stored between +2 and + 8ºC, which will facilitate its logistics and distribution.
It is hoped that the Spanish vaccine will be approved for use by the second half of 2022 with the capacity to produce 600 million dosis, a figure which could double in 2023.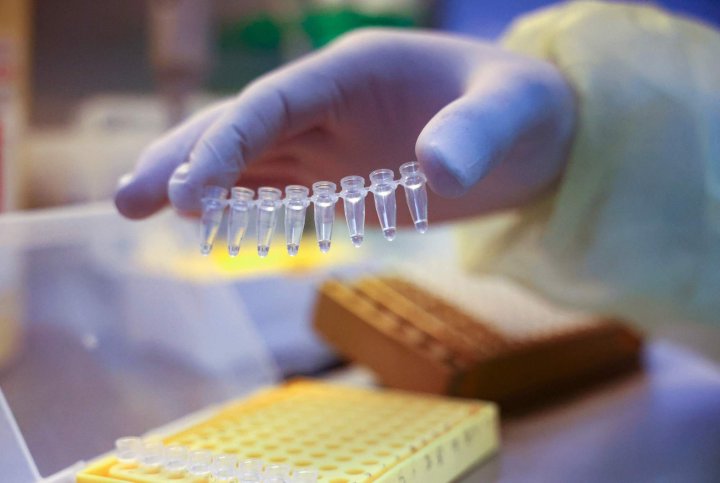 South African scientists to study link between Covid variants and untreated HIV
Leading South African scientistsare set to investigate Covid-19 and HIV in tandem, amid mounting evidence that the collision of the two pandemics could be generating new coronavirus variants.
The team at the Network for Genomic Surveillance in South Africa (NGS-SA), which first alerted the world to the Covid variant Omicron, said it was time for a "systematic investigation" of what happens when patients with untreated HIV get Covid-19. A number of studies, including one published by the team last week, have found that people with weakened immune systems – such as patients with untreated HIV – can suffer from persistent coronavirus infections, often for months. The virus remains in their systems and accumulates mutations, some of which may give it an advantage.
Some researchers believe this could be how Omicron and some of the other Covid variants developed, although other scientists believe it may have arisen in animals before spilling back over into humans. Tongai Maponga, lead author of the recent paper and a researcher at Stellenbosch University, said he and colleagues at the NGS-SA were discussing more in-depth study to support the hypothesis. "The few cases that have so far been seen and described are happening just because of random surveillance," he told Reuters. "But I think soon we will be doing something more systematic to look specially at these severely immunocompromised HIV patients, to see what is going on."
He said the work would focus on two elements: on the patients and how their systems deal with Covid-19 infection, and on proving whether new variants are likely to be emerging in this way. "If that is the case we need to up our game with how we diagnose these people, and ensure that they are getting prompt diagnosis and treatment," he added.
South Africa has the world's biggest HIV epidemic, with 8.2 million people infected. Only around 71% of adults, and 45% of children, are being treated. Maponga added: "We must reiterate that we do not want to cause unnecessary stigma around HIV – this is the risk we take by raising these questions, but I think we need to be considering them."
Omicron has yet to peak in many countries -WHO
Many countries have not reached their peak in cases of the highly infectious Omicron variant of the coronavirus and restrictions imposed to curb its spread should be eased slowly, the World Health Organization's technical lead on Covid-19 said on Tuesday. "We are urging caution because many countries have not gone through the peak of Omicron yet. Many countries have low levels of vaccination coverage with very vulnerable individuals within their populations," Maria Van Kerkhove told an online briefing. "And so now is not the time to lift everything all at once. We have always urged, always (be) very cautious, in applying interventions as well as lifting those interventions in a steady and in a slow way, piece by piece. Because this virus is is quite dynamic," she added.
WHO's emergencies chief Mike Ryan, addressing the same briefing, urged countries to chart their own path out of the pandemic and not blindly follow others in relaxing measures. He said he feared that political pressure might result in some countries reopening their societies prematurely, leading to unnecessary further transmissions of Covid-19 and deaths. "I think it's a transition phase for many countries, not every country in the same situation. Those countries who are making decisions to open up more broadly, also need to be sure of capacity to reintroduce measures, with community acceptance, if needed. So as if we open the doors quickly, you better be very well able to close it very quickly as well."
WHO Director-General Tedros Adhanom Ghebreyesus and Kerkhove also voiced concern about continued increases in the Covid-19 death toll in some countries. "It's premature for any country to surrender or declare victory," Tedros said.
Portugal PM Antonio Costa tests positive for Covid-19
Portugal's Prime Minister Antonio Costa, who was re-elected for a second term on Sunday, has tested positive for Covid-19 and will stay in isolation for a period of seven days, his office said on Tuesday.
"The prime minister carried out a routine self-test for Covid-19 today and had a positive result," the office said in a statement, adding that Costa had no symptoms. "This (positive) result has already been confirmed by an antigen test."
Costa spent the last two weeks holding campaign rallies and events across the country, often attracting big crowds. He won his third mandate with 117 parliamentary seats - the Socialist Party's only second full majority in Portugal's democratic history.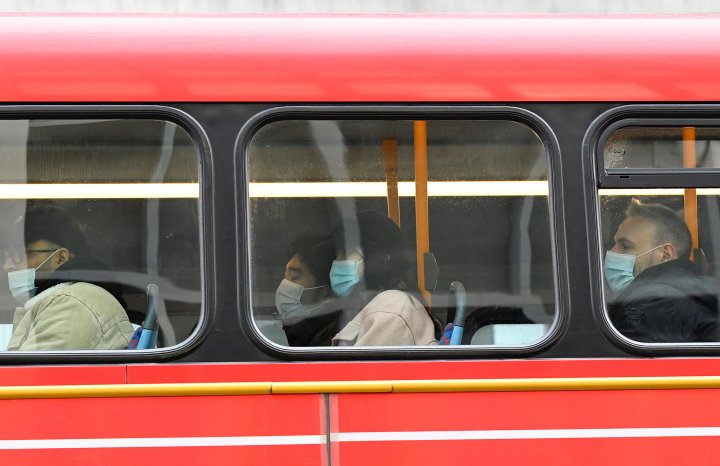 A tenth of England's 2022 Covid-19 cases are "suspected reinfections"
Suspected reinfections account for around 10% of England's Covid-19 cases so far this year, a Reuters analysis suggests, after the UK Health Security Agency (UKHSA) changed how it calculates coronavirus data.
With increased numbers of people catching the disease again since the Omicron variant began to predominate at the end of 2021, Britain on Monday started incorporating possible Covid-19 reinfections into its daily data. "Reinfection remained at very low levels until the start of the Omicron wave. It is right that our daily reporting processes reflect how the virus has changed," said Steven Riley, UKHSA's Director General of Data and Analytics.
Overall case numbers were continuing to trend lower, he added. Prior to 6 December, the proportion of daily cases in England thought to be reinfections had been below 2% for nearly six months. That rate is estimated to have risen to 9.9% so far in 2022, a Reuters analysis of UKHSA data found.
In Italy, a spokesman for the National Institute of Health said that re-infection cases currently stood at around 3% of all infections, up from around 1.5% before Omicron. Monday's data switch, treating positive Covid tests separated by at least 90 days as separate infections, was extrapolated back to the start of the pandemic. The UKHSA said there had been 588,000 possible reinfections in England to date, taking the total number reported in Britain to 17.3 million.
The first suspected reinfection in England was on 19 June 2020. Britain's daily Covid statistics previously would only count people who had tested positive for the first time. Monday's daily case data revealed 92,368 new infections with 51 deaths. Britain has reported 155,754 Covid deaths overall, the seventh highest tally globally.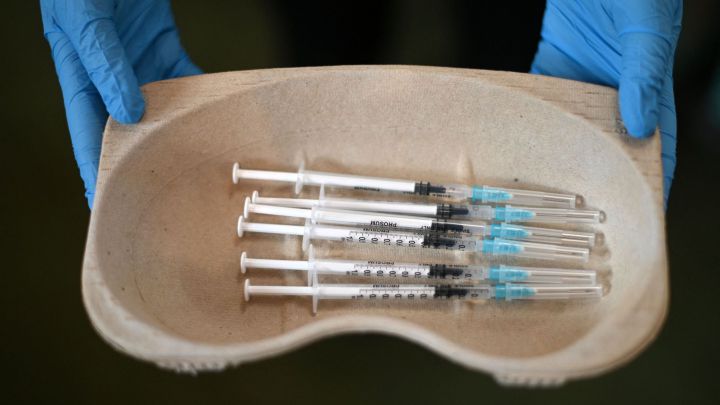 WHO nominated for Nobel Peace Prize
The World Health Organization (WHO) has again been nominated for the Nobel Peace Prize for its role in combating the covid-19 pandemic.
Per Reuters, the WHO is among the people and organisations whose inclusion on the list of contenders has been revealed by some of the award's nominators, including Norwegian lawmakers. The Nobel Committee does not reveal the full list of nominees for its prizes for 50 years.
"I think the WHO is likely to be discussed in the Committee for this year's prize," said Henrik Urdal, the director of the Peace Research Institute Oslo, according to Reuters.
Also among the nominees are nature broadcaster David Attenborough, Belarusian dissident Sviatlana Tsikhanouskaya and Pope Francis.
The 2021 Nobel Peace Prize was won by Philippine journalist Maria Ressa and Russian journalist Dmitry Muratov, for their efforts to safeguard freedom of expression.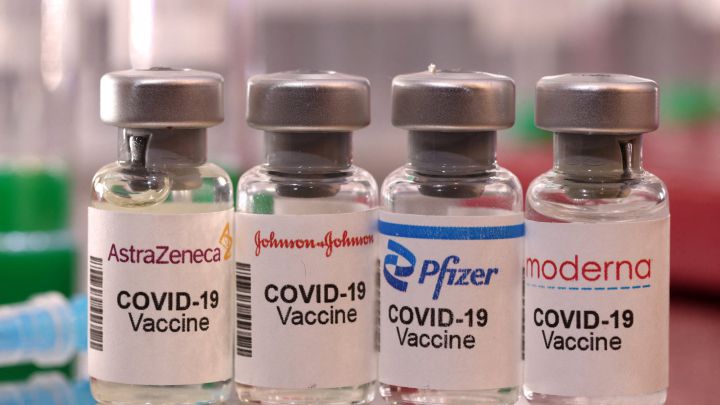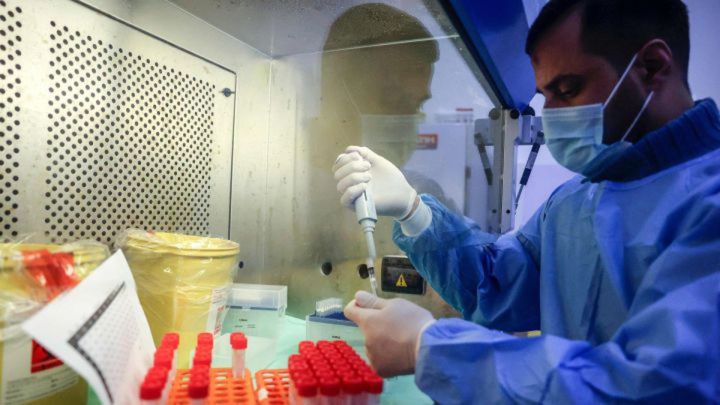 Moderna covid-19 vaccine gets full FDA approval
Moderna said on Monday that the US Food and Drug Administration (FDA) has granted its covid-19 vaccine full approval, making it the second covid vaccine, following the Pfizer shot in August 2021, to be given such status by the US health authorities.
The FDA originally authorized the Moderna covid-19 vaccine for emergency use in December 2020.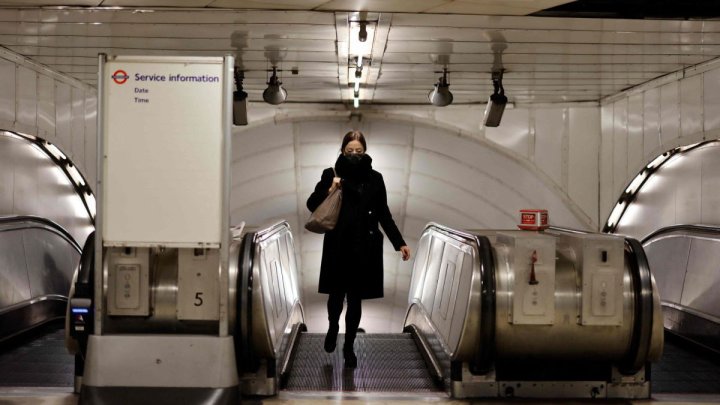 BA.2 subvariant more transmissible than BA.1 - more info
AS USA's Oli Povey has more on the recent findings that the BA.2 subvariant of Omicron is more transmissible than BA.1:
This transmissibility has got some scientists worried, but some good news about the variant is that in many other respects it is similar to the original Omicron variant.
This is because preliminary evidence suggests there is no greater risk of fatality between the two cousin variants, just the transmissibility. As long as hospitals remain with enough capacity to treat the seriously ill, then the new subvariant poses no more risk to the population.
(Photo: Tolga Akmena/AFP)
BA.2 Omicron subvariant more infectious than BA.1, Danish study finds
The BA.2 subvariant of the Omicron coronavirus variant, which has quickly taken over in Denmark, is more transmissible than the more common BA.1 and more able to infect vaccinated people, a Danish study has found.
The study, which analysed coronavirus infections in more than 8,500 Danish households between December and January, found that people infected with the BA.2 subvariant were roughly 33% more likely to infect others, compared to those infected with BA.1.
(Reuters)
Omicron live updates: welcome
Hello and welcome to our daily live blog for Tuesday 1 February 2022, providing the latest updates on the spread of the Omicron variant of covid-19. We'll be focusing on the United States, where 608,201 new cases and 2,422 new deaths were reported on Monday, according to Johns Hopkins University.