Despite no additional stimulus checks, which states keep giving money?
Americans in at least four states will be getting more money than expected this year via their state tax refund, other states are mooting doing the same.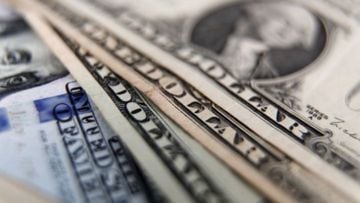 While all talk of further federal stimulus checks to help Americans deal with lingering financial pain caused by the covid-19 pandemic has ceased in Washington, residents in some states could see some extra money in 2022. Calls by lawmakers on the Capitol Hill to send a fourth stimulus check or more direct payments to help relieve covid-19 induced hardship have faded mainly because detractors blame the last round for stoking inflation.
That is one of the same reasons why states that haven't yet formalize sending a boost to pocketbooks are considering such a measure. For a second year in a row, states have seen large budget surpluses from better-than-expected tax revenues and their balance sheets padded with federal covid-relief funds, some of which are obligated by law to give some of that surplus back to residents.
Also see:
Filing a 2021 tax return necessary to receive tax rebates
No matter where you live in the United States you will want to file a 2021 tax return this year even if you are traditionally not required to do so. The American Rescue Plan, besides sending eligible Americans a third round of stimulus checks worth up to $1,400, several tax credits were enhanced. Especially households with children stand to benefit from potentially thousands of dollars in tax credits, which were made fully refundable for 2021 meaning any amount you can claim in excess of what you owe will be sent to you as a tax refund.
Likewise, in states that have already authorized a one-time tax rebate residents will need to file a 2021 state tax return in order to receive any money that they are eligible to get. Here's a look at which states are considering sending residents some extra cash and which ones have already approved the measure.
Another round of Golden State Stimulus?
Californians saw some of the biggest state checks last year when the Golden State had an outsized budget surplus. Governor Gavin Newsom by law had to return a portion of it to residents. The Golden State Stimulus program gave back about $12 billion to taxpayers through payments of up to $1,100.
Again this year, California has exceeded the "Gann limit" by $2.6 billion, half of which will have to go to taxpayers and the rest toward education. When asked if residents would see another tax rebate this year Newsom left the possibility open.
Coloradans will get some extra cash in 2022
Colorado exceeded its Taxpayer Bill of Rights (TABOR) cap by $453.6 million in 2021. That means that the average Coloradan taxpayer will receive a $69 tax refund this year. TABOR also requires the state to implement a temporary income tax rate reduction which will drop to 4.5 percent in 2022.
Idaho gives residents tax rebate
Those who were full-year residents in Idaho during 2020 and 2021 and have filed a grocery tax credit or income tax return for both years can look forward to some extra money in their tax refund this year. Taxpayers will get a minimum tax rebate of $75 for each person claimed on a taxpayer's filing or 12% of their 2020 income taxes, whichever is greater.
Hoosiers will get $125 tax refund this year
In December, Governor Eric Holcomb announced that Indiana would send around 4.3 million residents a $125 tax refund after they file their 2021 tax returns. An additional 910,000 Hoosiers may be eligible for the tax rebate depending on negotiations between Holcomb and lawmakers.
Oregonians will get a "kicker" in 2022
Oregon had a nearly $1.9 billion tax surplus in 2021 which triggered the "kicker" credit, when actual revenue exceeds the projected revenue by a minimum of 2 percent. The KATU staff estimate the average kicker will be $850 with the median payment $420. Taxpayers are eligible if they had tax due before credits and filed a 2020 tax return. They can only get the tax rebate if they file a 2021 Oregon tax return.
Teachers may get a bonus in Florida and Georgia
In December, Florida Governor Ron DeSantis floated the idea of sending another round of $1,000 bonuses to both teachers and police as part of the state's proposed $99.7 billion budget for 2022. Likewise in Georgia, Governor Brian Kemp wants teachers to get a one-time $2,000 bonus before July in addition to giving them the remaining $2,000 of his proposed $5,000 raise for educators.
Tax rebates mooted in Kansas, Minnesota and Wisconsin
The the Democratic governors of Kansas, Minnesota and Wisconsin have all proposed giving residents a portion of their state's budget surplus. Whether or not taxpayers will see those rebates is in doubt with GOP lawmakers able to block the measure. All three are up for re-election in 2022 which has their political opposites calling the tax rebates bribes for votes.