Beijing 2022 Winter Olympics Day 11: medal count by country | news summary 15 February
Winter Olympics 2022: Day 11 medal count as it happened
Beijing 2022: medal table
1. Norway: Gold 12 Silver 7 Bronze 7 (26)
2. Germany: Gold 8 Silver 5 Bronze 2 (15)
3. USA: Gold 7 Silver 6 Bronze 4 (17)
4. Austria: Gold 6 Silver 6 Bronze 4 (16)
5. Netherlands: Gold 6 Silver 4 Bronze 3 (13)
6. China: Gold 6 Silver 4 Bronze 2 (12)
7. Sweden: Gold 5 Silver 3 Bronze 3 (11)
8. Switzerland: Gold 5 Silver 0 Bronze 5 (10)
9. ROC: Gold 4 Silver 7 Bronze 9 (20)
10. France: Gold 3 Silver 7 Bronze 2 (12)
11. Italy: Gold 2 Silver 6 Bronze 5 (13)
12. Japan: Gold 2 Silver 5 Bronze 7 (14)
13. Canada: Gold 2 Silver 4 Bronze 11 (17)
14. Slovenia: Gold 2 Silver 3 Bronze 2 (7)
15. Republic of Korea: Gold 1 Silver 3 Bronze 1 (5)
16. Australia: Gold 1 Silver 2 Bronze 1 (4)
17. Finland: Gold 1 Silver 1 Bronze 2 (4)
18. New Zealand: Gold 1 Silver 1 Bronze 0 (2)
19. Hungary: Gold 1 Silver 0 Bronze 2 (3)
20. Czech Republic: Gold 1 Silver 0 Bronze 1 (2)
21. Slovakia: Gold 1 Silver 0 Bronze 0 (1)
22. Belarus: Gold 0 Silver 2 Bronze 0 (2)
23. Spain: Gold 0 Silver 1 Bronze 0 (1)
24. Belgium: Gold 0 Silver 0 Bronze 1 (1)
25. Estonia: Gold 0 Silver 0 Bronze 1 (1)
Beijing 2022 Day 11 headlines:
- Norway top of medal table after Day 10
- Global Athlete hits out at Kamila Valieva verdict
- Canada women through to ice hockey final
- Kaillie Humphries wins the first-ever Olympic gold in the monobob
- France's Gabriella Papadakis and Guillaume Cizeron, gold and new world record in figure skating ice dance event
- Xu Mengtao wins gold for China in freestyle skiing
- Austria claim gold in men's ski jumping
Winter Olympics news articles:
Norway's Graabak grabs gold
Norway's Joergen Graabak produced another trademark late surge to take Olympic gold in the Nordic combined large hill/10km race on Tuesday.
Graabak, the 2014 large hill champion, started the cross-country race in 12th place, a massive two minutes, seven seconds down on compatriot Jarl Magnus Riiber, who was launching an unlikely bid for glory a day after being released from two weeks of Covid isolation. Just as he did last week, Graabak sat back in the field and timed his charge perfectly to edge compatriot Jens Oftebro, who also came from deep to take silver, and Japan's Akito Watabe who got bronze.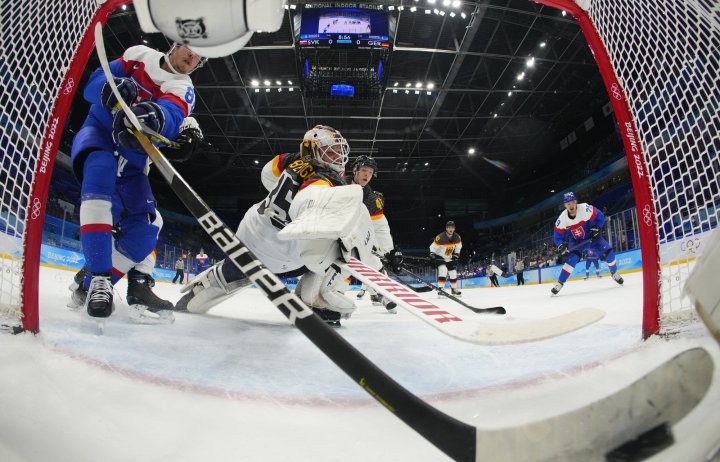 Germany crash out of men's ice hockey
Germany crashed out of the men's ice hockey event on Tuesday as debutants Denmark moved into the quarter-finals. Germany, surprise silver medallists at the 2018 Pyeongchang Games, exited after losing 4-0 to Slovakia in the qualification round and Olympic newcomers Denmark beat Latvia 3-2 to advance. Switzerland also contributed to a day of upsets by easing past the Czech Republic 4-2.
Denmark, Slovakia and Switzerland joined defending champions the Russia Olympic Committee, the United States and Finland, who secured their quarter-final spots by winning their groups, and Sweden who had the best second place record. The last quarter final slot will be decided later on Tuesday when Canada take on China.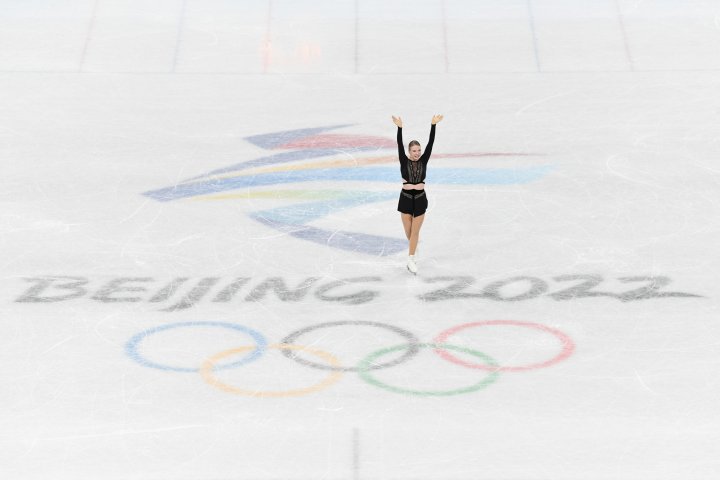 Team Netherlands' Lindsay van Zundert at the end of her routine in the women's single skating short program at Capital Indoor Stadium today.
(Photo by Justin Setterfield/Getty Images)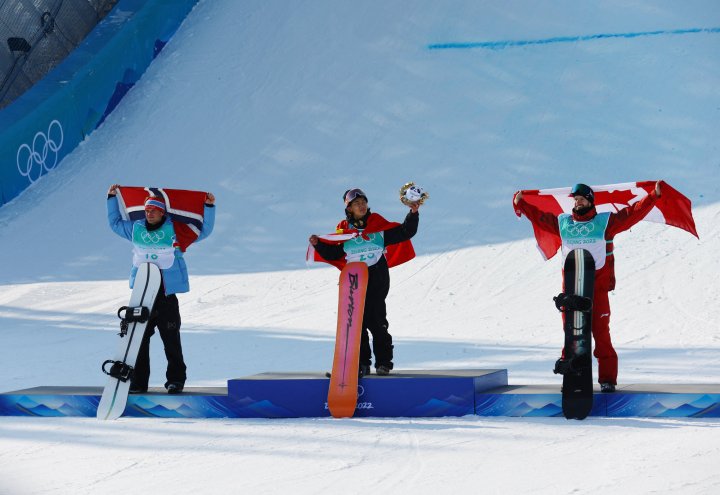 China's Su bags Big Air gold, Roisland takes silver
China's Su Yiming gave himself an early 18th birthday present by grabbing gold in the men's snowboarding Big Air event on Tuesday.
Su, who also won silver in the slopestyle event, delivered a stellar performance in front of the largest crowd at the Shougang venue since the Beijing Games started, with his first two runs giving him a combined 182.50. Norway's Mons Roisland took silver with 171.75 while Canadian Max Parrot finished with the bronze in 170.25.
Bit chilly today!
Mascots Bing Dwen Dwen and Shuey Rhon Rhon have been two of the unexpected stars of the Games.
Slip costs Japan as Canada win gold in women's team pursuit
Canada won gold in the women's speed skating team pursuit after a mishap by the Japanese team cost them the top prize on Tuesday. Defending champions Japan started strong as they raced at the National Speed Skating Oval, keeping a steady half-second lead ahead of their Canadian rivals. But a slip by Ayano Sato in the final stretch towards the finish line after losing her balance cost them their title.
The fancied Netherlands team, which counts gold medallists Irene Schouten and Ireen Wust in their ranks, won the bronze medal after crashing out in the semis in a race they lost to Canada.
Norway win brilliant relay gold after ROC collapse
Norway roared back to pull off a stunning win in the men's 4x7.5km biathlon relay at the Beijing Olympics on Tuesday following a sensational collapse on the final shoot by Eduard Latypov of the Russian Olympic Committee (ROC).
The middle two legs of the race looked like a victory parade for the ROC team, but a disastrous series of misses by Latypov destroyed their chances of gold, allowing Vetle Sjaastad Christiansen to swoop in and claim the win for Norway. He crossed the line 27.4 seconds ahead of Quentin Fillon Maillet of France, with Latypov coming home 17.9 seconds further back for a disappointing bronze medal finish.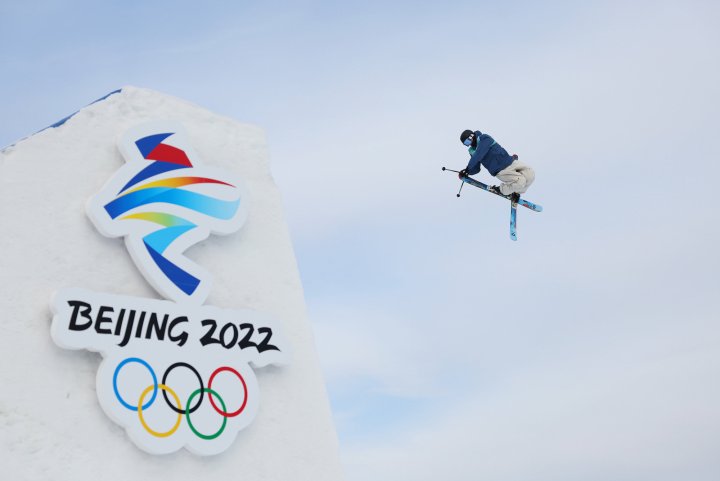 Ragettli coasts through men's slopestyle qualifier
Switzerland's Andri Ragettli breezed through Tuesday's freestyle skiing slopestyle qualifier at the Beijing Olympics to advance to the final, while Birk Ruud of Norway followed suit after clean runs of the Great Wall-inspired course.
American Nicholas Goepper, who won silver in the freeski slopestyle event at the Pyeongchang Games in 2018 and bronze at Sochi in 2014, received 82.51 and came third on Tuesday after he made great use of the course, mastering the technical sections with ease. Fellow American Alexander Hall, who beat out rivals to win the slopestyle contest in Mammoth Mountain in January, missed the bottom jump in the second run but made it through the qualifiers in fifth place.
The top 12 competitors from Tuesday's qualification will advance to the final, which is scheduled for Wednesday.
Hello everyone and welcome to Beijing for Day 11 of the 2022 Winter Olympics.
Following Monday's events, Norway have extended their lead at the top of the medals table after winning the men's 4x7.5 km biathlon relay. Nevertheless it is still quite packed at the top with Germany and the United States in close pursuit and three countries: Netherlands, Austria and China all on six gold medals each.
There are medal events today in the 2-man bobsleigh, the women's freeski slopestyle final, individual Gundersen Large Hill/10km, cross-country, men's and women's snowboard big air finals - in speed skating we have both the women's and men's team pursuit finals. Plus plenty of non-medal action including men's bobsleigh, curling, men's ice hockey play-offs and the women's figure skating.