Financial aid | News summary for 27 February
Headlines
-Child poverty rates increased to 17 percent in January from 12.1 percent in December, after Congress fails to extend the child tax credit.
- Enrollment in Medicaid has increased 15 percent during the pandemic.
-Initial unemployment claims drop further to 232,000, down 17,000 from the week prior.
Helpful links and Information
- As gas prices continue to rise, many ask if there a certain day of the week when it is usually cheaper.
- Does Medicare pay for assisted living?
- Do SNAP benefits expire? All the information you need to check your balance online.
- What are the eligibility requirements for the Child Nutrition Program?
- What is the Low Income Home Energy Assistance Program? eligibility and more
Related news articles:
How could Russia's invasion of Ukraine impact gas prices in the US?
Those in the US have been paying more at the pump than ever before.
So far, no sanctions have been imposed on Russian gas or oil, but if the US or allied countries make that move, prices could go up even further. Already the conflict is impacting the price of the barrel as some project that sanctions could lead to a global oil shortage and those concerns are sending a signal to the market.
In the case sanctions are imposed, other oil producing countries could increase supply, but they could also use the high price and our dependency to their advantage by keeping supply low. The United States could also tap into its strategic reserves, but President Biden already has to lower prices, but the move has had little impact thus far.
Emergency Rental Assistance Program inspiration story
Over the course of 2021, the Emergency Rental Assistance Program sent out 3.8 million payments worth $25 billion to eligible households helping them to cover rent, utilities and preventing evictions. That stability also helped some be able to take a step up in life securing future financial health.
More than 80 percent of overall assistance went to those earning less than 50 percent of the median income in their area. Female-headed households made up nearly two thirds of ERA beneficiaries which was in line with the rate of those that were at risk of eviction early in he pandemic.
"This wasn't by accident, and we continue to use every lever to ensure these funds are distributed equitably and encourage state and local grantees to increase ease of access," said Deputy Secretary Wally Adeyemo.
Here's the story of one beneficiary...
Economists agree on benefits of enhanced Child Tax Credit
A panel by the Initiative on Global Markets asked 36 top economists for their views on three key areas the enhanced Child Tax Credit could impact.
Would it substatially reduce childhood poverty?
Would the economic benefits offset the cost?
Would it have a significant impact of the labor supply?
To the first two questions it was a resounding yes, over 90 percent and over 80 percent respectively agreed.
As for the third over two thirds did not think that it would cause people to stay out of the labor market. At up to $3,600 per year the amount would not be substantial enough that people would chose staying at home over working. Hoever, if they did, that would not be a bad thing as raising children in itself is an important job.
Despite potential inflation risk in US, Americans support sanctions on Russia
Americans clearly lay the blame for the conflict between Russia and Ukraine at President Vladimir Putin's feet. Over 80 percents of Americans across the political spectrum think the Russian leader is responsible for escalating the crisis into an invasion.
Even if it means more inflation in the US, 46 percent of respondents to a Morning Consult survey support imposing sanctions on Russia for invading Ukraine. Another 30 percent think sanction appropriate if they didn't cause prices to rise.
Plenty of jobs available, just not as good as before
The hospitality and leisure industry was one of the hardest hit during the pandemic and has been slow to recover. New variants of covid-19 have kept travels closer to home and businesses from renewing large get-togethers.
This has meant limited work for hotel staff, if any at all, over the past two years. Although there are plenty of job openings, employers have been clamoring for workers making it a job seekers market, what is available isn't half as good as the job workers are waiting to be called back to at the hotel.
As a result of Putin's war on Ukraine, we join with leaders of EU, France, Germany, Italy, UK and Canada to ensure key sanctioned Russian banks are disconnected from SWIFT, impose restrictions on Russian Central Bank, and further identify and freeze assets of sanctioned Russians.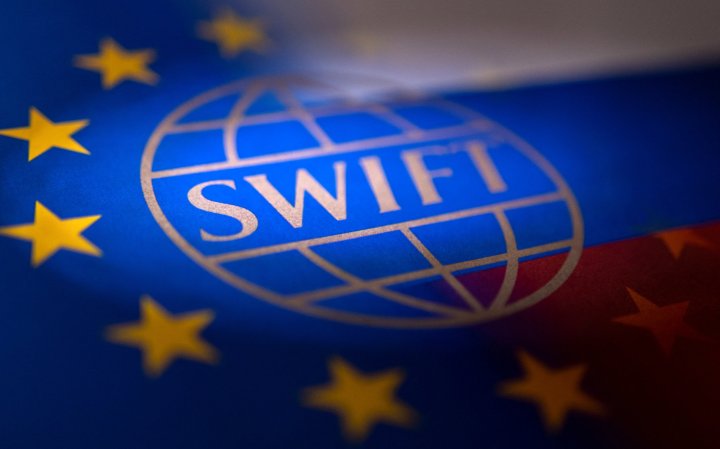 SWIFT preparing to cut off 10 Russian banks as part of sanctions for invasion
On Saturday, the US, Canada and European allies announced that they would cut off certain Russian banks from the SWIFT international payments system. Each day SWIFT moves countless billions of dollars between more than 11,000 banks and other financial institutions around the world.
In a statement on Saturday SWIFT said it was engaging with authorities in order to comply and implement the new measures in the coming days. Currently 10 of Russia's biggest financial institutions have been targeted.
Photo by Dado Ruvic via Reuters
The child and dependent tax credit worth up to $8,000
Families with children will need to file a 2021 tax return this year if they want to receive any money they are eligible for from the enhanced Child Tax Credit. When you are filing though, you will want to check out other tax credits that were beefed up under the American Rescue Plan.
One may be of particular interest to families that have older dependents as well as children they claim on their tax filing. Although the Child Tax Credit gives taxpayers up to $3,600 per child, the Child and Dependent Care Credit could be worth up to $8,000 for a family with two or more children or dependents. Half that amount if they have just one.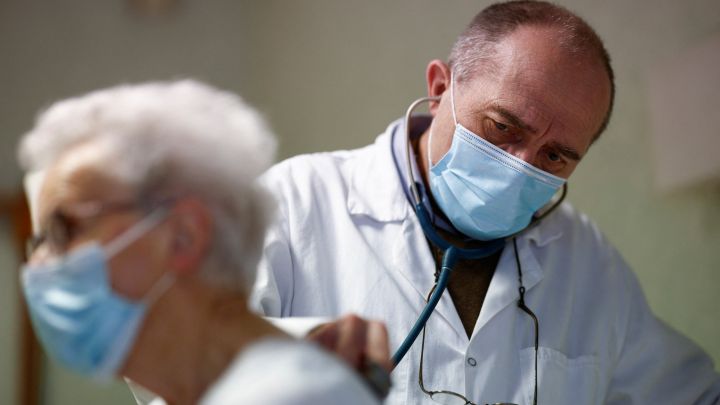 Is Medicaid a state and federal partnership?
Medicaid, a joint program between federal and state governments, provides coverage of health and long-term care for low-income adults, pregnant women and children. Enrollment in the program increased by 15.5 percent during the pandemic to over 82 million in 2021.
Spending on the program represented roughly $1 out of every $6 spent on health care in the US with a total expenditure of more than $672 billion in 2020. Funding is split between states and the federal government, but the program is administered by states within broad federal rules.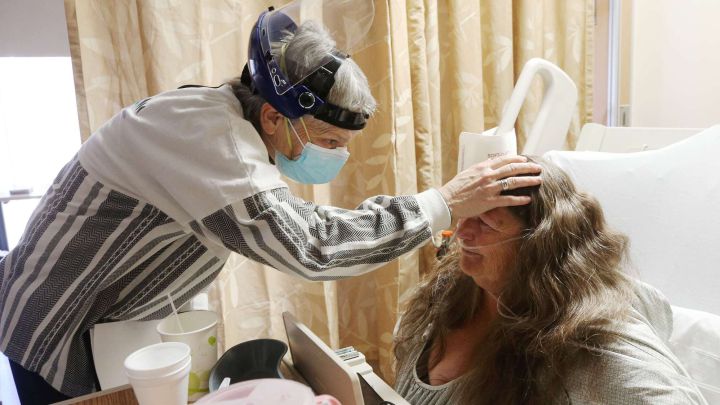 Does Medicare pay for assisted living?
Medicare covers a range of health services to beneficiaries in any living situation. However, like most health insurance plans, Medicare doesn't pay for long-term care costs of residency at an assisted living facility or day-to-day custodial care.
Under specific circumstances, if a beneficiary requires a short-term stay for inpatient care in a skilled nursing facility that's not merely custodial or long-term care, it may be covered by Medicare. Read more.
Gasoline prices expected to rise
Many in the US are expecting to pay a higher price at the pump as sanctions are imposed on Russia. However, no sanctions have been applied to the oil and gas sector which means there could be times to increase in the domestic supply before the globe faces shortages.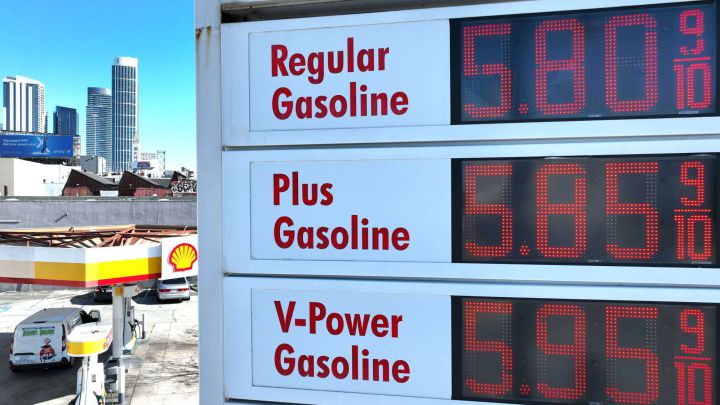 Which day of the week is the cheapest to put gas in your car?
Gas prices shift from day to day depending on the available supply relative to real or expected demand or consumption, even when the price of crude oil is stable. However, if there is a disruption, such as the fear of sanctions being imposed on Russian oil after it invaded Ukraine, gasoline prices can change rapidly.
This is bad news for consumers who have watched the upward march of gasoline prices since the end of the pandemic. That's been the result of fuel supplies worldwide being tight as production is brought back online but not fast enough to meet surging demand.
That trend is expected to continue for the near future but if you shop smartly, you can still save at the pumpby filling up on the right day.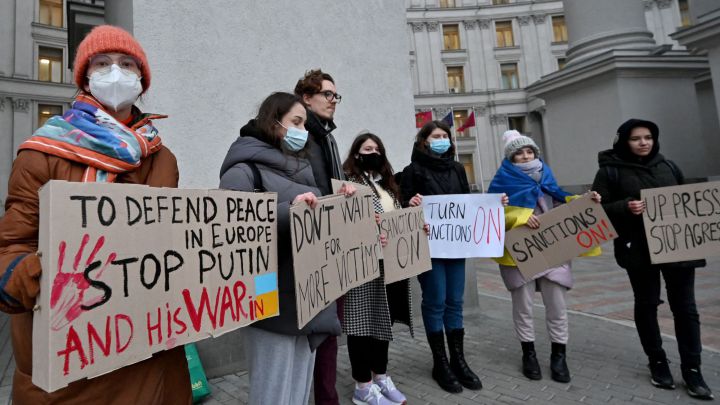 SWIFT, the banking system Europe could use to sanction Russia over Ukraine
Russia's invasion of Ukraine has seen sharp increases in the price of oil, and therefore gas, and the fall of stock markets around the world. And while the fall out from the invasion hits economies around the world, it is economic measures that appear to be the main leverage the United States and its allies are considering to make Russian President Vladimir Putin reconsider his bloody strategy of invading Ukraine.
One of the sanctions called for by the President of Ukraine Volodymyr Zelenskyy has been to disconnect Russia from the worldwide payment network SWIFT, which stands for Society for World Interbank Financial Telecommunication.
Today, 27 February, our team at AS USA will be bringing you all the latest news and information on tax season 2022, including information on IRS delays, the Child Tax Credit, and other benefits and credits that you should keep in mind when submitting your return.
Additionally, we will be tracking closely any impact that US sanctions on Russia could have on consumers here.