Personal finance news summary: Monday 21 March 2022
Personal money and finance: live updates
Headlines:
- This year's tax season deadline for most Americans is 18 April
- No extension to the tax-filing deadline expected in 2022 (full story)
- Federal Reserve last week hiked interest rates for first time in four years
- First-time claims for unemployment benefits down in March
- Boeing shares fall after China plane crash
Useful information
- How long does your federal tax return take to be processed?
- How much were the first, second and third federal stimulus checks?
Related AS USA news articles: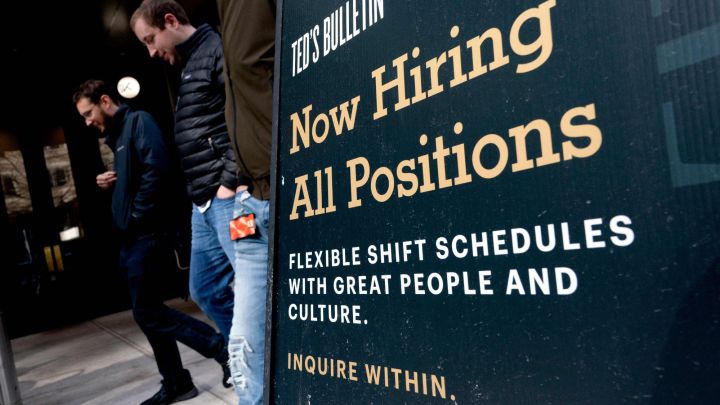 Have applications for unemployment claims increased in the first quarter of 2022 in the US?
Some positive data is that of initial unemployment claims. This can be used as a fairer reflection of unemployment in the US compared to raw numbers as it shows those who have only just started claiming benefits; it gives an immediate reflection on the state of the US economy. The first quarter of 2022 is not yet over, but data is released weekly to be analysed.
What happened to the Child Tax Credit?
At this point, it is unlikely that Congress pass an extension to the Child Tax Credit.
The measure had been included in President Biden's Build Back Better agenda, passed by the House of Representatives in November. However, opposition from conservative Democratic Senators like Joe Manchin of West Virginia prevented the bill from coming to the floor for a vote.
"I am having trouble getting it passed again" said President Biden during a speech touting the progress his administration has made with regard to the nation's economic recovery. Since the payments were stopped in December, child poverty rates have already begun to increase.
The sting of rising prices for older Americans is real.

Sudden increases in prices, like the ones we've experienced with gas, food and housing, will erode the purchasing power of those on fixed incomes until those benefits get adjusted.
Retiress struggle on social security
"Just surviving day-to-day has become a big concern of mine — because, how in the world?"
Leslie Morgan is doing everything she can to save money: she quit smoking, cut back on groceries and is rationing hot showers so she can keep her water heater off for days at a time.
But she says, it hasn't been enough. Rent, food and utilities are all becoming more expensive, making it tough for the retired teacher to make ends meet on roughly $3,000 a month in pension and Social Security payments.
Child Tax Credit: Nixon's legacy
"I propose that the Federal government pay a basic income to those American families who cannot care for themselves in whichever State they live."
That sentence was one of the more surprising things I read when I first started learning about the concept of basic income. Those words were spoken by Richard Nixon on August 11, 1969. Many basic income advocates don't even know that he did in fact use the phrase, "basic income" half a century ago to describe what he wanted to do as part of his Family Assistance Plan.
Although this piece was written last year, you may enjoy a read.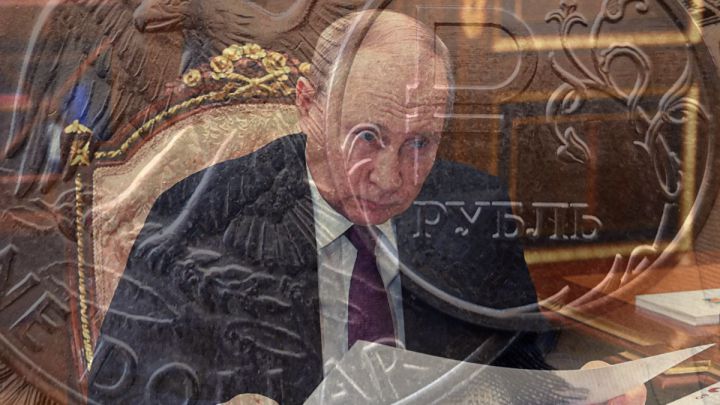 What are the consequences if Russia does not pay its bonds on time?
Whether or not President Vladimir Putin planned for it - and let's be honest, his unlawful invasion of Ukraine has not gone according to his strategic plan - the United States and its allies have imposed crippling sanctions on Russia, increasing as the humanitarian crisis and wider threat has escalated.
One of the questions raised as Russia's central bank assets were frozen and the ruble, the national currency, saw its value plummet, is what would happen if the country was unable, or refused, to pay back its debt. We look into it.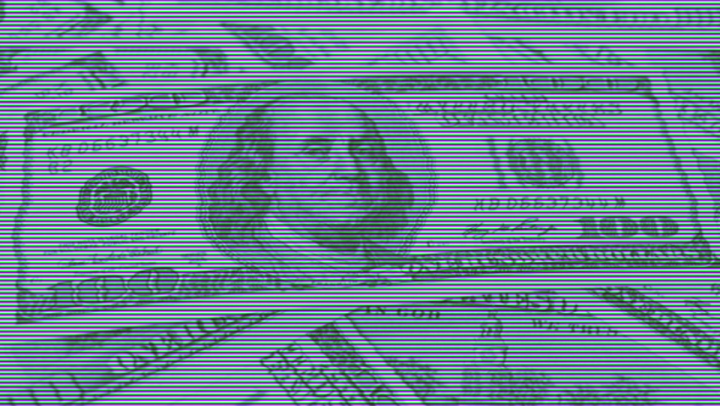 Dollar little changed with Powell on deck
The dollar was little changed versus a basket of major currencies on Monday, as investors looked toward comments from U.S. Federal Reserve Chair Jerome Powell and from a host of other Fed policymakers this week for insight on monetary policy.
The greenback had been fluctuating between slight gains and losses, and weakened slightly after comments from Atlanta Federal Reserve Bank President Raphael Bostic, who said he sees six rate hikes this year and two for 2023, a more dovish stance than most of his colleagues as he has concerns about the effects of the conflict between Russia and Ukraine on the U.S. economy.
Markets have been volatile over the past month as the situation in Ukraine has escalated, increasing the prices of commodities such as energy and putting upward pressure on already high inflation.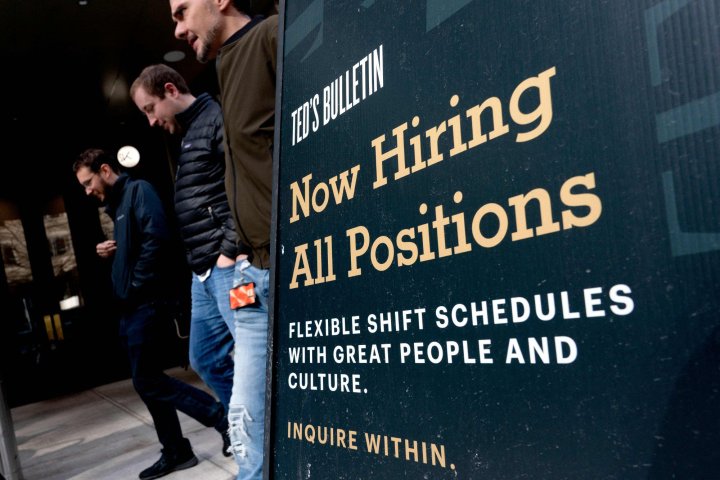 U.S. jobless claims fall amid strong demand for workers
The number of Americans filing new claims for unemployment benefits fell last week as demand for labor remained strong, positioning the economy for another month of solid job gains.
Initial claims for state unemployment benefits decreased 15,000 to a seasonally adjusted 214,000, the Labor Department said on Thursday. Economists polled by Reuters had forecast 220,000 applications for the latest week.
Claims have dropped from a record high of 6.149 million in early April 2020. Russia's three-week plus old war against Ukraine poses a risk to the labor market through disruptions of supply chains and higher gasoline prices. But economists are optimistic the labor market and economy will ride out the storm.
There were 11.3 million job openings at the end of January, with a record 1.8 open positions per unemployed person. This misalignment between demand for labor and supply is boosting wage growth, contributing to high inflation.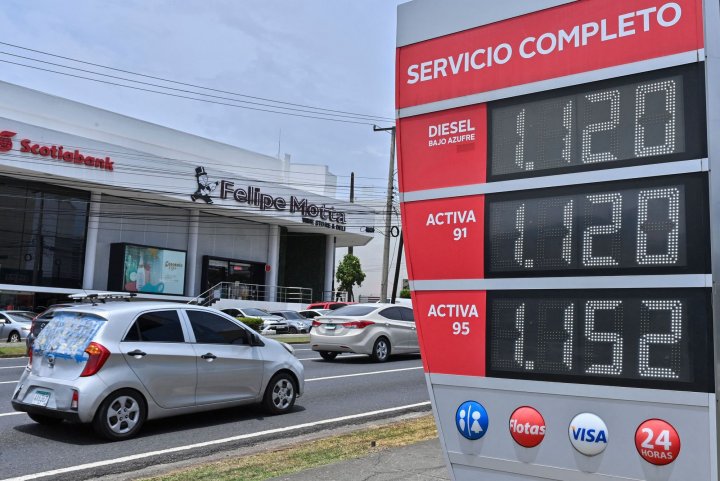 Oil prices pushed higher
Oil prices pushed higher on Monday, after losing ground last week, as there was no easy replacement for Russian barrels in a tight market.
Brent rose 6% to $114.40, while U.S. crude rose 5.5% to $110.5 a barrel as European Union countries considered joining the United States in a Russian oil embargo, while a weekend attack on Saudi oil facilities caused jitters.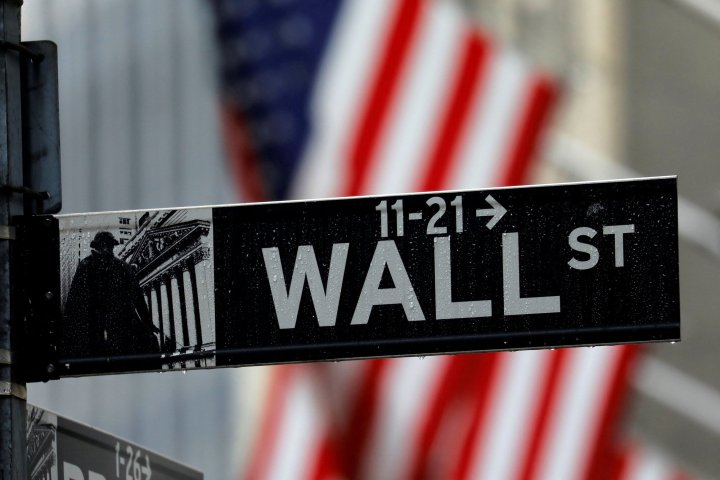 Wall Street refocuses on risk as stocks dip, oil climbs
U.S. stocks on Monday gave back some of the previous week's gains and oil prices climbed as the conflict in Ukraine continued.
The Dow Jones Industrial Average fell 197.09 points, or 0.57%, to 34,557.84, the S&P 500 lost 17.31 points, or 0.39%, to 4,445.81 and the Nasdaq Composite dropped 160.70 points, or 1.16%, to 13,733.14.
Boeing shares fell more than 5.5% on Monday morning after a 737 jet crashed in China. Most stock markets rallied last week in anticipation of an eventual peace deal on Ukraine, but it will likely take actual progress to justify further gains.
Turkey's foreign minister said on Sunday that Russia and Ukraine were nearing agreement on "critical" issues and he was hopeful for a ceasefire if the two sides did not backtrack from progress achieved so far.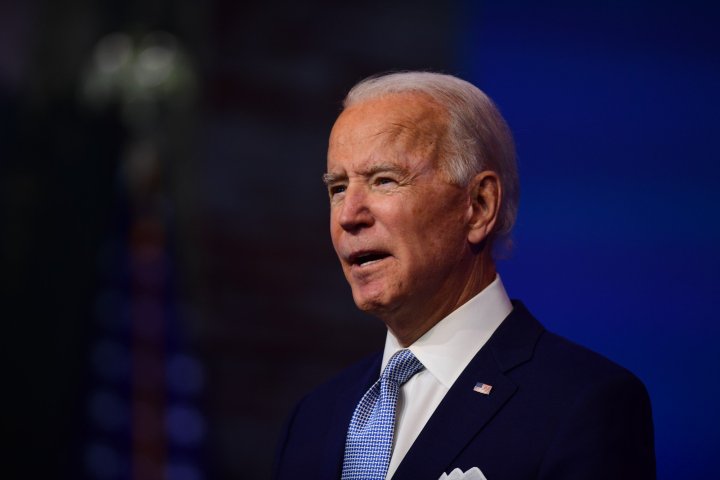 EU to mull Russian oil embargo with Biden set to join talks
European Union governments will consider whether to impose an oil embargo on Russia over its invasion of Ukraine as they gather this week with U.S. President Joe Biden for a series of summits designed to harden the West's response to Moscow.
Seeking to force a military withdrawal from Ukraine by Russian President Vladimir Putin, the EU - along with Western allies - has already imposed a panoply of punishing sanctions including a freezing of the assets of the Russian central bank.
"We are working on a fifth round of sanctions and many new names are being proposed," a senior EU diplomat said on condition of anonymity because the discussions are not public.
EU governments will take up the discussion among foreign ministers on Monday, before Biden arrives in Brussels on Thursday for summits with NATO's 30 allies, as well as the EU and in a Group of Seven (G7) format including Japan.
The Kremlin has so far not been moved to change course in Ukraine by four rounds of EU sanctions imposed over the past three weeks, including on 685 Russians and Belarusians and on Russian finance and trade.
File electronically, IRS urges taxpayers
To avoid delays this tax season, Americans should file their federal tax return electronically, the IRS says. Electronic returns are dealt with more quickly because, unlike paper returns, they do not need to be processed by hand.
You'll find more information about filing electronically on this page on IRS.gov.
See also: How long do taxes take to process?
Gender wage gap costs women
Employment support organisation PayScale has recently posted its Gender Pay Gap Report for 2021, which found that women make just $0.82 for every dollar a man makes. They also found that the gender pay gap is even more pronounced for women of colour and for those working at higher jobs levels.
RNC looks to lure voters at gas stations
The Republican National Committee has set up voter registration drives at gas stations across the US, The Hill reports, as Republicans point the finger at President Biden over rocketing gas prices, amid high inflation in the US.
"There's no doubt that everyone is feeling the pain at the pump, so a gas station right now may be the very best possible place for one of our volunteers to have a conversation with someone and get someone signed up to vote," Arizona RNC Communications Director Ben Petersen told The Hill.
Biden has been critical of gas companies amid a price rise also caused by the war in Ukraine, tweeting on Wednesday: "Oil and gas companies shouldn't pad their profits at the expense of hardworking Americans."
Boeing shares fall after 737 plane crashes in China
Boeing Co shares fell 8% before the bell on Monday after a China Eastern Airlines aircraft manufactured by the company, with 132 people on board, crashed in the mountains of southern China.
The cause of the crash was not immediately known and media reported that rescue workers had found no sign of survivors. Boeing said it was working to gather more information.
"Can confirm the plane has crashed," China Eastern Airlines said in a statement. Its US-listed shares plunged 15.8%.
The jet involved in the accident was a six-year-old Boeing 737-800 aircraft, according to Flightradar24, a predecessor to the 737 MAX model.
(Reuters)
See also: Boeing 737 crashes in China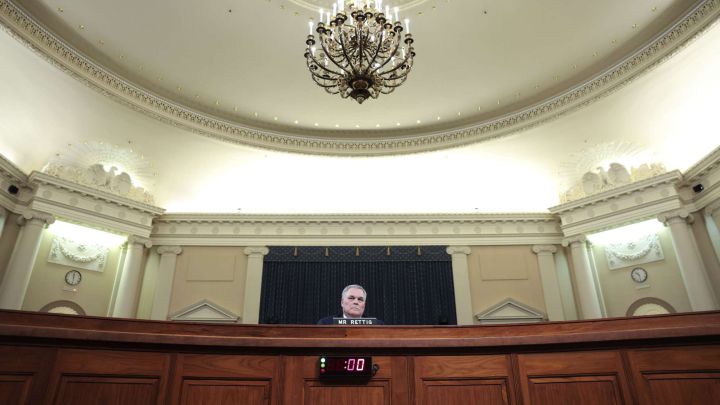 Illinois gov urged to bring in state child tax credit
An editorial in Sunday's Chicago Sun Times urged Illinois lawmakers to pass a child tax credit in the state, as hopes of an extension to the expanded federal scheme dwindle.
As part of President Biden's American Rescue Plan, signed into law in early 2021, qualifying families received up to $300 a month per child between July and December. However, the program expired at the end of 2021, and attempts to revive it have so far been unsuccessful
A state child tax credit "would help folks in need at a time when inflation is severely squeezing household budgets", the Chicago Sun Times says.
"Lower-wage workers usually spend, rather than save, any bump in income, so not only would this help struggling Illinois families, it would also stimulate private sector economic growth."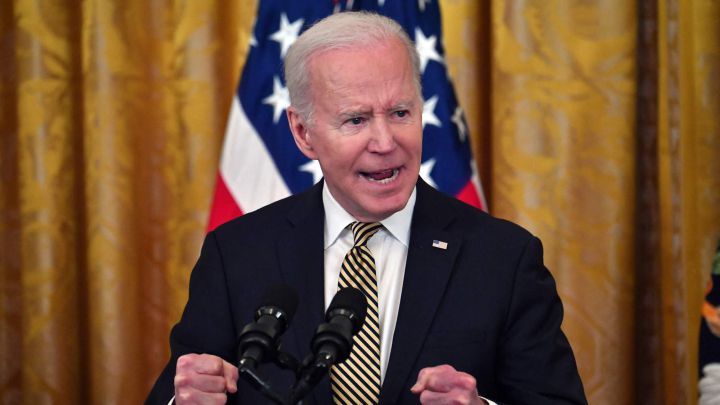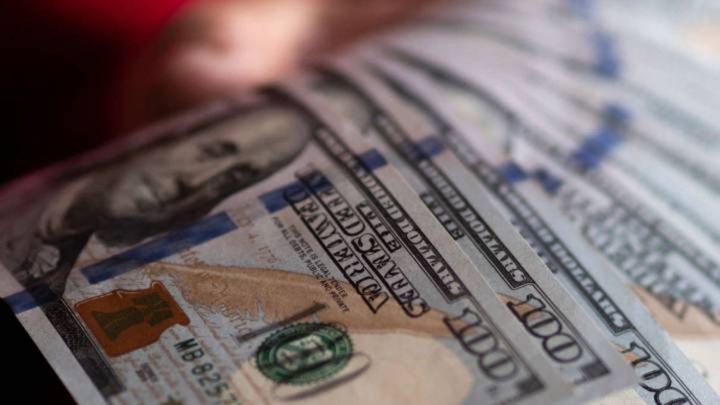 No tax season extension expected this year
Tax day, 18 April, is approaching quickly and after taxpayers have been offered an automatic extension the last two years, many are wondering if another may be coming.
Last year the tax deadline was extended because of the passage of the American Rescue Plan (ARP). The ARP made several last minute changes to the US tax code and the IRS needed some times to adjust their operations. In 2020, the deadline was pushed back because of the uncertainty surrounding the pandemic that the country was experiencing in March of that year.
To date, no extension has been announced and none are expected as there are not significant changes to the tax code or other disruptions that require a nationwide extension.
Personal money and finance latest news: welcome
Good morning and welcome to AS USA's daily live blog on financial news for Monday 21 March 2022. We'll be discussing the high inflation in the US, which has - together with the war in Ukraine - led to rocketing fuel prices. We'll also be bringing updates on tax season 2022 in the US, and on other topics such as Social Security payments and the Child Tax Credit.