Barcelona set their sights on Dani Olmo for 2023
Barça have ruled out a move for the Spanish playmaker this summer due to his €60 million price tag.
Spain international Dani Olmo remains on Barcelona's radar. AS understands Barça consider him a vital part of Xavi Hernández recruitment plan over the coming years as the club look to add to their recent acquisitions.
Barcelona will wait for Olmo as the club are currently pursuing other players for next season. RB Leipzig are also asking for 60 million for the highly-regarded attacker.
Dani Olmo expected to return home
Dani Olmo played in Barcelona's youth academy, and has been in contact with the Camp Nou outfit for some time regarding a return to the club. Xavi is another major factor in his decision to return, but he is also aware that his current deal in Germany, a contract until 2024, leaves little room for manoeuvre.
Barcelona therefore prefer to sign him in the summer of 2023, when he only has one year left on his contract, and when Leipzig will be more open to him leaving, as they won't want to see him leave as a free agent in 2024.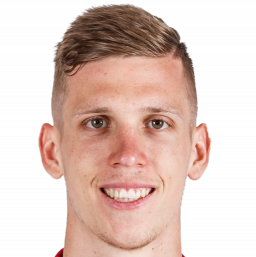 The return of Dani Olmo to Barcelona would be a key addition for Xavi. A home-grown player, who knows the club inside out, and soon coming into his prime years.