Inflation relief checks by state news summary | 29 October 2022
US Inflation Relief: Latest News
Georgia has begun to send direct payments to those in need
About a month ago, Georgia began sending direct payments to residents who are enrolled in a welfare program like SNAP and WIC. The stat will send a one-time $350 payment to hundreds of thousands of households around the state to help them keep up with inflation.
The funds will be delivered as a virtual gift card. However, some people began reporting issues using the cards. The state responded saying that cards may be declined by retailers who do not expect giftcards or if the payment is not processed as a debit transaction, which requires a pin.
The first to see their cards in the mail are those who have email as their preferred mode of communication with the state.
For months, doomsayers have been arguing that the US economy is in a recession and Congressional Republicans have been rooting for a downturn. But today we got further evidence that our economic recovery is continuing to power forward. This is a testament to the resilience of the American people. As I have said before, it is never a good bet to bet against the American people. Our economy has created 10 million jobs, unemployment is at a 50 year low, and U.S. manufacturing is booming. Today's data shows that in the third quarter, Americans' incomes were up and price increases in the economy came down.

How has inflation impacted consumer spending?
Given the intense pressure of inflation in the market, levels of consumer spending remain high, increasing by 0.4 percent from August to September.
However, in September, the personal savings rate fell to 3.1 percent from 3.5 percent, one of the lowest levels recorded since the 2008 Financial Crisis. This is concerning because if the economy does begin to experience a recession and unemployment rises, the rate of savings could create serve financial pressure on households who have seen inflation cut into their purchasing power.
Gavin Newsom calls on windfall profit in tax
After seeing the third quarter profits from major oil companies in California, Govenor Gavin Newsom is calling on a windfall tax. The new tax would be applied to revenue generated by companies that is over and above what they had seen in previous years. The income generated through the tax would then be redistributed back to drivers in the form of a direct payment.
How long will it take to process the student loan forgiveness application?
The student debt forgiveness plan has been unveiled. Pell Grant recipients and non-grantees will be able to cut $20,000 and $10,000 in student loan debt, respectively, so long as they make under $125,000 a year ($250,000 for married couples).
According to the Department of Education, the application period will be short, and the deadline for the application is 31 December 2023, giving student plenty of time to access it.
Millions of eligible Americans have already applied for the debt forgiveness via the online application form, with the latest figures at 26 million. Those that submitted an application before the full rollout will now have their applications processed, which should have taken six weeks at the most. If you used the Beta form, you will not need to resubmit your application.
Read more on debt cancellation in our full coverage.
Higher prices for Halloween candy not frightening Americans
Halloween, "the Superbowl" of the candy industry is just around the corner. This year Americans are seeing higher prices for sweets they'll use to bribe hordes of children from pranking them.
However, the elevated prices aren't scaring shoppers away from having full bowls on hand of kids' favorites. While the price change percentage-wise might seem eye popping the treats are relatively inexpensive as is.
Nonetheless, households will be tightening their belts somewhat this year with other planned outlays for the holiday. Respondants to the National Retail Foundation's Halloween Spending Survey said they will reduce spending by around $2 billion to a little more than $100 billion.
Student loan forgiveness program temporarily blocked: How does this affect you if you have already applied?
A United States appeals court has imposed a temporary block on the student loan forgiveness plan introduced by President Biden. The Eighth Circuit Court of Appeals issued a stay on the program while an appeal from six Republican-led states is considered.
Biden had promised to cancel billions of dollars in federal student loan debt but some Republican states had argued that the President had overstepped his authority by unilaterally declaring the measure without consent form Congress.
California is sending direct payments to millions of households across the state.
Through the California Franchise Tax Board (CFTB), the state will be issuing the direct inflation relief payments from October through to mid-January. The tax rebate plan will provide up to $1,050 to millions of California families to help with inflation and high gas prices.
Read more in our full coverage on when you can expect your payment.
Child Tax Credit: who can receive up to $3,600 and how to claim
Thanks to the American Rescue Plan, the amount of the Child Tax Credit increased for tax year 2021. For those who have yet to claim the benefit on their taxes, you may be eligible to receive $3,600 for each dependent under six and $3,000 for each child ages six to seventeen, $3,000.
The Internal Revenue Service (IRS) distributed half of the credit in monthly checks from July to December 2021: $300 for families with children under 6 years old and $250 for families with children from 6 to 17 years. However, if you did not receive these monthly payments and have not filed your taxes, you must do so to receive the total value per child.
Read more on eligibility in our full coverage.
For months, doomsayers have been arguing that the US economy is in a recession and Congressional Republicans have been rooting for a downturn. But today we got further evidence that our economic recovery is continuing to power forward. This is a testament to the resilience of the American people. As I have said before, it is never a good bet to bet against the American people. Our economy has created 10 million jobs, unemployment is at a 50 year low, and U.S. manufacturing is booming. Today's data shows that in the third quarter, Americans' incomes were up and price increases in the economy came down.

Twenty states give out stimulus checks
Qualified residents of certain states will be entitled to some relief from inflation in the form of stimulus checks. Find out if your state is among the 20 who are giving them out, and if you are eligible to receive them.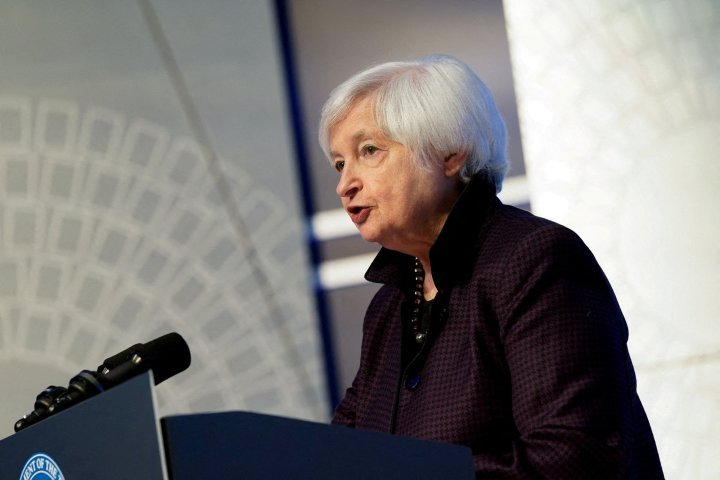 Yellen says debt ceiling should 'not be held hostage' by Congress
US Treasury Secretary Janet Yellen said that both she and President Joe Biden agree that the federal debt ceiling should not be held hostage by Congress and a default on US debt would be "calamitous."
Yellen, asked in a CNN interview in Cleveland about threats by some Republicans to use the next debt ceiling deadline as leverage for concessions from Biden if they win control of Congress in Nov. 8 elections, said a US debt default "simply cannot be contemplated."
"The president and I agree that America should not be held hostage by members of Congress who think it's alright to compromise the credit rating of the United States and to threaten default on US Treasuries, which are the bedrock of global financial markets," Yellen told CNN. "Defaulting on our debt...would be simply calamitous for the US"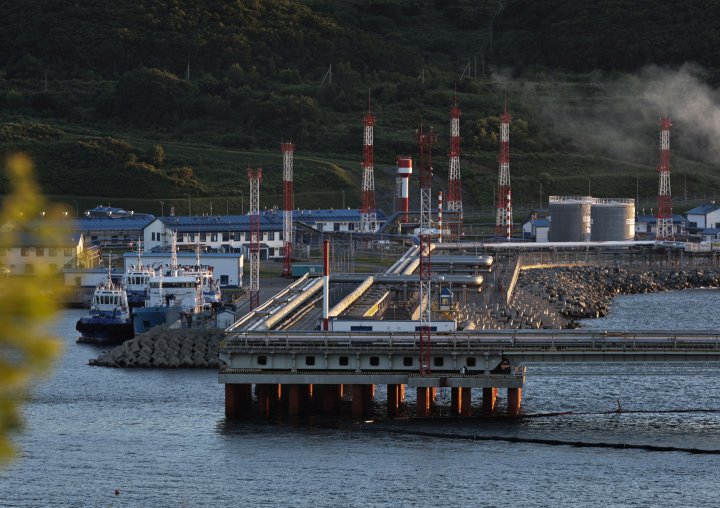 US to spend $703 million on improving ports
The US Transportation Department will announce Friday it is awarding $703 million for 41 port infrastructure projects in 23 states, according to documents seen by media outlert.
The funds will boost coastal, Great Lakes, and inland river ports. The awards seek to improve supply chain reliability, electrify equipment, improve or create new rail and highway connections, boost offshore wind projects and cut greenhouse gas emissions.
The projects are funded by a $1 trillion bipartisan infrastructure law approved by Congress and signed into law by President Joe Biden in November 2021 and will be announced later on Friday. 'We're awarding record levels of funding to improve our port infrastructure, strengthen our supply chains, and help cut costs for American families,' Transportation Secretary Pete Buttigieg said in a statement to Reuters.
Chevron's $11.2 billion quarterly profit soars past estimates
Chevron Corp on Friday reported its second-highest ever quarterly profit, blasting past analysts' estimates, driven by soaring global demand for its oil and gas and rising production from its U.S. oilfields.
The surge comes as oil companies book mounting profits with prices near record levels and supplies tight on output cuts during the COVID-19 pandemic, as well as market disruption from the war in Ukraine. Chevron posted a third-quarter net profit of $11.2 billion, or $5.78 per share - almost double the $6.1 billion from the same period last year, and well ahead of Wall Street's $4.86 estimate. U.S. oil executives have been loath to crow about this year's earnings gains - surpassing the once-sizzling tech sector - preferring to emphasize investment commitments.
But soaring profits are feeding criticism from consumer groups in the United States and Europe as inflation climbs. The company's cash flow from operations soared to a record $15.3 billion, far higher than the previous quarter.
Chevron's return on capital employed - a measure of how much it earns from each dollar invested in the business - jumped to 25%. 'We delivered another quarter of strong financial performance,' Chevron Chief Executive Michael Wirth said in a prepared statement, noting its oil and gas production in the top US shale field reached 'another quarterly record.'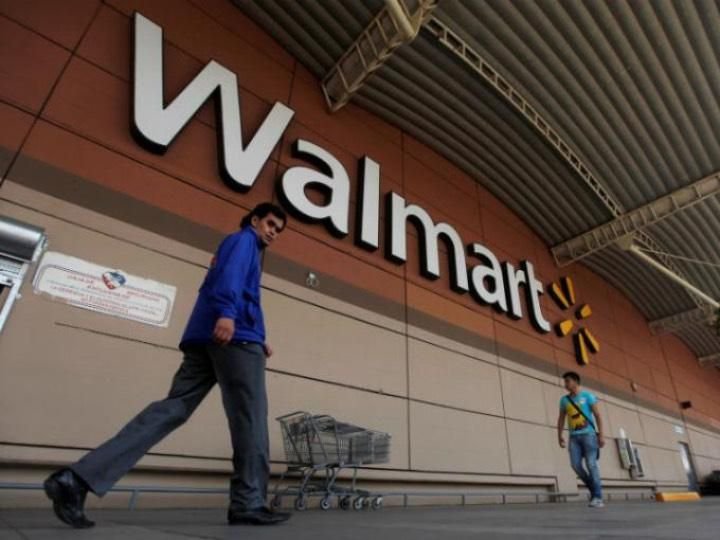 US consumer spending rises strongly
US consumer spending rose more than expected in September while underlying inflation pressures continued to bubble, keeping the Federal Reserve on track to hike interest rates by three-quarters of a percentage point next week.
But there was some encouraging news in the fight against stubbornly high inflation, with other data from the Labor Department on Friday showing private industry wage growth slowed considerably in the third quarter. 'Americans may say they are worried about inflation, but they are still out shopping which keeps the economy growing for another quarter,' said Christopher Rupkey, chief economist at FWDBONDS in New York. 'There can be no chance that inflation pressures will subside in the near term from slowing demand.' Consumer spending, which accounts for more than two-thirds of U.S. economic activity, rose 0.6% last month, the Commerce Department said. Data for August was revised higher to show spending increasing 0.6% instead of 0.4% as previously reported.
Economists polled by Reuters had forecast consumer spending would gain 0.4%. Consumers stepped up purchases of motor vehicles and spent more on food, clothing, prescription medication and recreational goods. There were also increases in outlays on services, driven by housing and utilities as well as travel and dining at restaurants.
The data was included in Thursday's advance third-quarter gross domestic product report, which showed economic growth rebounding after contracting in the first half of the year.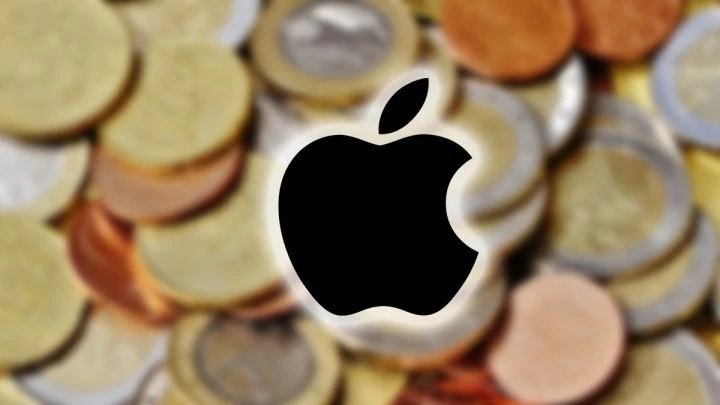 Wall Street rises as Apple boost outweighs Amazon gloom
Wall Street's main indexes rose on Friday as a jump in shares of Apple on upbeat results provided enough of a boost to outweigh a dour warning from Amazon.com.
Apple Inc shares jumped 6.2% as the iPhone maker's fourth-quarter results showed some resilience, but it cautioned revenue growth could see some pressure in the December quarter. Amazon.com Inc joined other Big Tech firms that have disappointed investors this week by predicting a slowdown in sales growth for the holiday season amid a hit to purchasing power of consumers.
Shares tumbled 10.7%. The online retailer is now on the brink of losing its spot in the trillion-dollar company club. Shares of other megacap tech companies such as Microsoft , Meta Platforms Inc and Google-parent Alphabet , which reported downbeat earnings earlier this week, were trading higher. Big Tech earnings are viewed as a major test of the strength of corporate America in the face of decades-high inflation, with only Apple's report being perceived as the only positive outlier.
'Apple has not cracked like the other tech firms and shows how it can be done,' said Ben Barringer, equity research analyst at Quilter Cheviot. 'While we should expect a slowdown in the next earnings report, the company continues to hold up well, unlike its big tech rivals.'
Explaining the motives behind raising the retirement age
When the issues of Social Security solvency are raised, some promote the idea of increasing the age at which workers can begin to receive Social Security benefits. For many, without these benefits, retiring is not possible as the amount that they have been able to save is not enough to sustain their standard of living.
However, the idea of increasing the retirement age does not mean what many are told.
Matt Bruenig from the People's Policy Project writes that the impact of increasing the retirement age "is a bit misleading in ways that tend to obfuscate what proponents of that idea are actually proposing."
The "full retirement age" (FRA) is the age at which a worker can retire and receive 100 percent of the "primary insurance amount" (PIA), which is calculated by looking at a person's average earnings over their career. Those who retire at their FRA will receive 100 percent of the PIA, and if they continue to work, there is a chance they could see their benefit increase beyond that available at their FRA.
Bruenig writes that the conversation over raising the retirement age actually has little to do with when you retire but how much beneficiaries will receive.
"When someone proposes increasing the retirement age to 68, all they are really proposing is to cut monthly Social Security benefits by around 7 percent at all 96 retirement ages. A proposal to raise the retirement age to 70 is just a proposal to cut monthly benefits by around 23 percent at all 96 retirement ages," said Bruneig.
Hello, and welcome to AS USA
Hello, and welcome to AS USA's blog on inflation relief payments. We'll keep you up to date on measures that have been approved in states around the US to help residents cope with the high price of food and gas.
While some states initiatives have already been sent out, others are just making their way to residents.