Relief checks summary news: 18 March 2023
Finance updates: latest news
White House provides an update on the Silicon Valley Bank collapse
This week, we took decisive action to stabilize the banking system without putting taxpayer dollars at risk. That action was necessary to protect jobs and small businesses, and no losses will be borne by the taxpayers. Our banking system is more resilient and stable today because of the actions we took. On Monday morning, I told the American people and American businesses that they should feel confident that their deposits will be there if and when they need them. That continues to be the case.
While inflation has fallen for several months, prices today remain, on average, six percent higher than those paid by consumers a year ago. To help residents keep up with inflation, three states are providing direct relief.
Some of these states include Connecticut, Idaho, and Maine, and to learn more about who is eligible to receive relief and when the payments will arrive, check out our full coverage.
Last week the FDIC announced that "no losses associated with the resolution of Silicon Valley Bank will be borne by taxpayers."
The failure of the bank reminded many onlookers of the 2008 financial crisis that required the public to save major financial institutions to avoid an even greater economic crisis. However, many families and individuals who lost their homes, jobs, and retirement were not so lucky. For many in this group, the events following the SVB collapse were a painful reminder of how far the US government will go to protect the wealthy and powerful while leaving those without such high incomes to fend for themselves when major financial institutions are mismanaged and take risky bets they cannot afford.
Read our full coverage for details on how the FDIC plans to pay for the bailout and the response from leaders on Captiol Hill.
First-time homebuyers may be eligible to receive financial assistance with their mortgage payments through the Mortgage Interest Tax Credit (MCC). The program is targeted at low- and moderate-income families to help them afford homeownership by offsetting a portion of the amount they owe in mortgage interest.
Key inflation measure showed wholesale prices dropped in February
Wholesale price inflation slowed dramatically in February according to Producer Price Index data released by the Labor Department on Wednesday. Year-on-year prices rose just 4.6% last month, experts expected a 5.4% increase, down from January's revised number of 5.7%.
Month-over-month the price that America's producers get paid for goods and services was 0.1% lower, compared with rise of 0.6% revised figure for January. It had been predicted to increase by 0.3%.
The failure of Silicon Valley Bank at the end of last week was the largest bank collapse since the 2008 financial crisis and the second largest in US history. The demise of the financial institution which caters to tech start-ups and venture capitalists sent shockwaves through the economy and prompted emergency measures from the White House to prevent contagion.
One of the knock-on effects of the turmoil in the banking sector was a drop in mortgage rates which have been rising steadily in recent weeks.
Lower mortgage rates lure some homebuyers back
The daily average mortgage rate topped 7% a week ago last Wednesday reaching a four-month high. However, the banking crisis that has been unfolding in the United States has helped drive down the interest on home loans. The daily average of 30-year fixed-rate mortgage ended this week at 6.55%, half a point below its peak on 8 March.
"Buyers pounced when rates fell because they're so volatile right now, which shows that there are plenty of people waiting in the wings for the right time to enter the market," said Redfin Economics Research Lead Chen Zhao. "Where mortgage rates go from here largely depends on how the Fed reacts to chaos in the banking industry in the U.S. and abroad, alongside stubbornly high inflation."
While the lower rates are making it cheaper to buy a home and prices are coming down, the average mortgage payment is still almost a quarter more than it was last year. And despite homebuyers rushing to get a lower rate, overall demand in the market remains weak. Pending home sales are down 17% compared to 12 months ago, the biggest drop in six weeks.
Wall Street ends week in the red, investors make predictions on Fed interest rate hikes
The ongoing banking crisis helped drive stock values lower on Friday. While the S&P 500 index finished above the previous week's closing, both the Dow Jones and Nasdaq were lower than the previous Friday.
Investors are making predictions on what the Federal Reserve will do in light of the turmoil in the banking sector. Policymakers are set to meet for two-days next week to decide on the future of interest rate hikes. Despite the mini banking crisis unfolding and worries that the economy could be weakening, there is still a strong belief in financial markets that the Fed will move forward with a 25 basis point increase.
With tax season well underway many are asking whether seniors who receive Social Security payments need to file a tax return.
In short, senior citizens are largely subject to the same tax requirements as other adults. There is no age at which you no longer have to submit a tax return and most senior citizens do need to file taxes every year.
Retiring at 66 is the full retirement age for some Americans but for others they will need to wait longer to access their benefits without being penalized.
The retirement age when Americans can claim their full benefits has been steadily increasing. Currently, those who were born in 1960 and after will need to wait until they are 67 years old, and one month, to reach the full retirement age.
AS USA's Oliver Povey tells us more about what could happen to your benefits if you retire early.
If you have experienced poor road conditions while driving in California and your vehicle has sustained damage as a result, you may be eligible to file a claim for compensation with the California Department of Transportation.
This agency allows individuals who have suffered a financial loss due to Caltrans' actions or inactions to seek reimbursement of up to $10,000 for damages incurred.
To initiate the claims process, individuals must file a claim for damages directly with the agency.
Initial Unemployment Claims increase by 20,000 to 192,000 last week
Last week, initial unemployment claims fell by 20,000 to 192,000. These figures place the number of new unemployment claims at the same level recorded in late February.
For the week ending on March 4, the total number of claims reached 1,684,000, down from 29,000 from the previous week. States with the highest number of new claims for the same week were New York (+16,244), California (+9,918), Kentucky (+2,789), Oregon (+1,276), and Ohio (+1,209). Claims decreased by the highest levels in Rhode Island (-1,687), Massachusetts (-1,134), District of Columbia (-937), Illinois (-753), and Florida (-428).
Read more from the Department of Labor.
US families are looking at the possible credits they can use to deduct them from the taxes they have to pay this season. For some of these cases, the US Treasury may even return money to households.
There are different types of credits, which are structured in what are known as refundable and non-refundable rates. In this case, it should be mentioned that there may be a series of hybrid models that can be paid partly by the taxpayer and partly by the state to the families.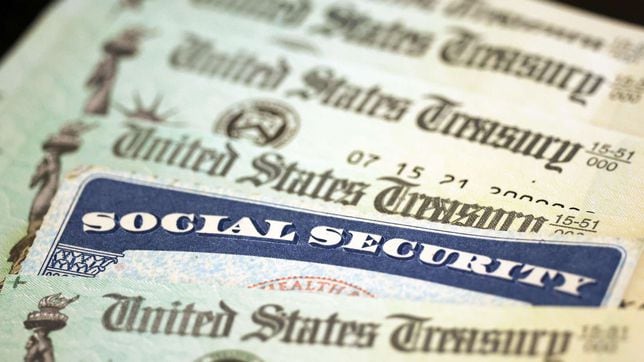 The Social Security Administration (SSA) sent out payments to nearly 71 million Americans in February 2023. Due to the monumental nature of issuing so many payments, the agency spreads out when money is sent depending on date of birth, type of benefit and when a recipient first signed up for Social Security.
This creates a situation where every so often certain beneficiaries receive more than one payment in a calendar month. March will be one of those months.
Benefits are adjusted each year to prevent Americans from being swamped by inflation. This cost of living adjustment (COLA) has been especially important in the last two years, which saw adjustment increases of 5.9% and 8.7% in 2022 and 2023 respectively.
With inflation still doggedly high, as evidenced by another increase in February, attention has turned toward the COLA for 2024. Expectations of the inflation level later in the year mean the adjustment is more than likely to be smaller than the one at the turn of this year.
Welcome to AS USA's live blog on inflation relief and financial news
Throughout the day we will bring you the latest updates on measures being taking to bring down inflation and provide relief to Americans coping with rising prices. As well, the emergency measures to shore up the US banking system to avert a crisis after two major bank failures and others left teetering.
We'll also keep you informed on the 2023 tax season and tax credits to keep in mind when filing this year as well as other financial news happening.