Johnny Depp v Amber Heard trial aftermath news summary: Wednesday 13 July 2022
Depp-Heard Feed: Latest Updates
Headlines:
- Judge denies Amber Heard's legal team call for mistrial over identity of jury member
- Johnny Depp attorneys say Heard post-trial motions "verge into frivolous"
- Insurer sues Heard to avoid paying damages awarded to Depp
- Depp currently in Europe on tour with musician Jeff Beck
Some of AS USA's related news articles:
You feel like, 'God, I've just been this other guy for six months or seven months. I'll never see him again.' It's very strange. I'm not real spooky about that whole, 'you become the character,' that's not it at all.

Just, knowing someone so well and having played them, having them be second nature, it just happens naturally. It's very foreign to the body to stop doing it."
Judge denies Amber Heard's bid to have $10 million verdict tossed out
Amber Heard's legal team filed a motion to have the verdict in the defamation lawsuit, which awarded Johnny Depp $10.3 million, set aside citing numerous factors.
On Wednesday, Judge Penney Azcarate, who oversaw the proceedings, rejected all the claims made noting that specifically Heard's claim that a case of mistaken identity of one of the jurors was irrelevant.
They argued that a 77-year-old county resident received a jury summons for the trial but his son turned up to serve instead. Both have the same name and live at the same address.
"The juror was vetted, sat for the entire jury, deliberated, and reached a verdict," Azcarate wrote. "The only evidence before this court is that this juror and all jurors followed their oaths, the court's instructions, and orders. This court is bound by the competent decision of the jury."
Heard can appeal Judge Azcarate's deceision to the Virginia court of appeals.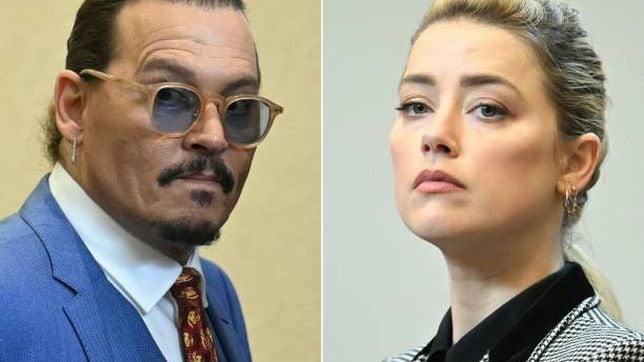 Heard motions "verge into the frivolous" - Depp team
In response, Depp's lawyers have branded the Heard team's attempt to challenge the identity of Juror 15 as "desperate".
In a court document filed on Monday, they said: "Mr. Depp respectfully submits that the Court should deny Ms. Heard's Post-Trial Motions, which verge into the frivolous."
ICYMI: Heard team file motion for mistrial
On Friday, Heard's lawyers filed a motion for a mistrial, alleging that a member of the jury was not the person summoned to serve at Fairfax County Court.
According to Heard's lawyer Elaine Bredehoft, the person who showed up for jury service as 'Juror 15' is aged 52, born in 1970, and therefore could not be the same person originally summoned for duty in April, who is 77. Both share the same name and are resident at the same address.
"Ms. Heard's due process was therefore compromised," the motion for a mistrial says. "Under these circumstances, a mistrial should be declared, and a new trial ordered."
Depp v Heard aftermath, live updates: welcome
Good morning and welcome to our latest daily live blog on the fallout from the Depp v Heard defamation case.
Just to recap, although I'm sure you know by now: the trial, which ended in June, saw Johnny Depp awarded $10.35m in damages, after a seven-person jury in Fairfax, Virginia, ruled that Amber Heard defamed her former husband in a 2018 Washington Post op-ed in which she described herself as a "public figure representing domestic abuse".
Heard was also awarded damages - $2m - after the jury found in her favour on one count of her defamation counter-suit.
Heard's team have already confirmed that the Aquaman star is to appeal the verdict, and in recent days there have been further post-trial developments...