Johnny Depp v Amber Heard trial news summary: Tuesday 21 June 2022
Depp v Heard: latest news
Johnny Depp v Amber Heard aftermath headlines
- Depp warns fans of fake social-media accounts claiming to belong to him or people who work with him
- Image of Depp as Jack Sparrow returns to Disneyland Paris
- Depp on European tour with musician Jeff Beck; pair played in Helsinki on Sunday, with Oslo up next on Friday
- Amber Heard interview with NBC's Savannah Guthrie aired in full on Friday
- "Binder" of doctor's notes detailing reporting of abuse among evidence suppressed in trial, Heard says
- Heard tells Guthrie: I still love Depp
Take a look at some of AS USA's related news pieces:
Camille Vasquez makes front page of Hola!
A key member of Johnny Depp's legal team, Camille Vasquez has enjoyed a huge media boost after leading cross-examination of Amber Heard during the trial. The lawyer was made a partner in her firm after the successful outcome and media outlets are queueing up to interview arguably the most famous purveyor of civil law in the world at the moment.
Johnny Depp and Jeff Beck album due out in July
After three years of work, Pirates of the Carribean star Johnny Depp and English rock guitarist Jeff Beck will release their 13-track album called "18". It will go on sale 15 July, but the duo has already given fans a taste performing at several UK venues. The first show was the weekend after the Hollywood star's defamation trial against ex-wife Amber heard had wrapped up but the jury had yet to give a verdict.
The two began working on the album, mainly of covers but with two songs were written Depp, in 2019 at the actor's home in France. Beck says of '18' "It's almost like you've been through a record store and gone jumping from one genre to another."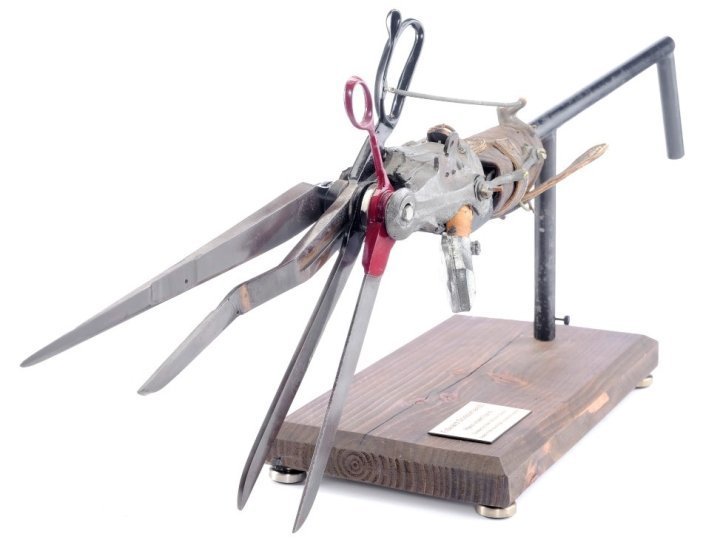 Edward Scissorhands insert hand expected to fetch $50,000 at auction
The metal insert hand which Johnny Depp wore in Tim Burton's 1990 fantasy movie Edward Scissorhands is expected to fetch a fee of up to $50,000 in Propstore's Entertainment Memorabilia Live Auction in Los Angeles next week. So far there have been three bids, with the top bid at $20,000. The auction ends on Tuesday 21 June.
The right insert hand consists of a rubber, resin and leather glove mounted on one side of a T-shaped metal armature to a wooden base. It comes with a letter of authenticity from the film's mechanical department coordinator, Richard Landon.
Edward Scissorhands, a boy with scissor-like fingers, used his blades to turn an ice angel into a snow flurry for his love interest Kim, played by Winona Ryder. Depp and Ryder were engaged for a while in real life, their three-year relationship ended in 1993.
A year ago, a pair of original scissorhand wardrobe glove props, worn by Johnny Depp in the film sold for $44,800 at Julien's "Hollywood Sci-Fi, Action, Fantasy and More Auction" in Beverly Hills.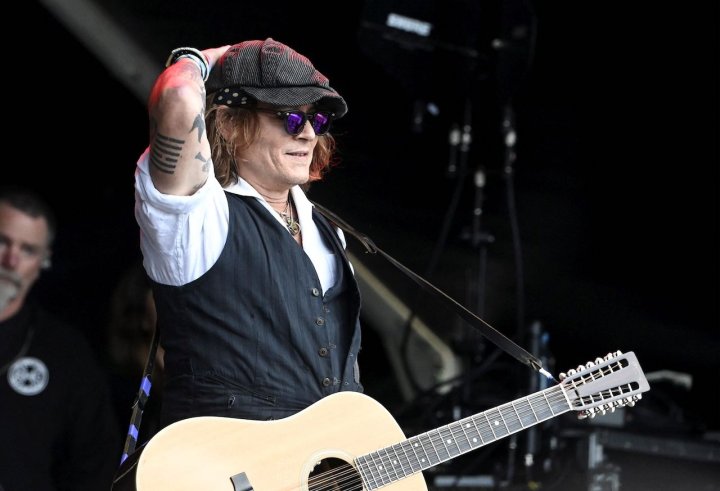 Depp during his performance in Helsinki, Finland, alongside musician Jeff Beck (not pictured) on Sunday.
Lehtikuva/Jussi Nukari via REUTERS
Juror of the Johnny Depp vs Amber Heard trial speaks: what does he accuse Heard of?
A juror in the Johnny Depp v Amber Heard trial has spoken publicly in recent days, telling ABC show Good Morning America that Heard "didn't come across as believable" in her testimony.
"It seemed like she was able to flip the switch on her emotions," the juror, who remained anonymous, said. "She would answer one question and she would be crying and two seconds later she would turn ice cold. It didn't seem natural."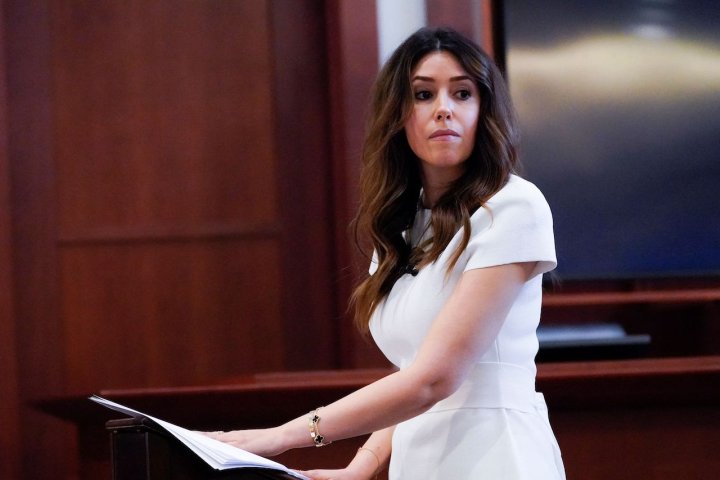 ICYMI: Vasquez to represent Depp in another lawsuit
It emerged late last week that Johnny Depp lawyer Camille Vasquez is to represent the actor in another lawsuit, brought against the Pirates of the Caribbean star by a location manager on the set of the film City of Lies.
Gregory Brooks alleges that Depp physically assaulted him during filming of the 2018 movie, according to court documents.
Vasquez, 37, has been promoted to partner at law firm Brown Rudnick after she and fellow attorney Ben Chew successfully represented Depp in his defamation case against Amber Heard.
Full story: Vasquez elevated to partner at law firm after Depp victory
(Photo: Pool/Reuters)
Depp's Jack Sparrow back at Disneyland Paris
An image of Johnny Depp as Captain Jack Sparrow, his character in the movie franchise Pirates of the Caribbean, has returned to Disneyland Paris following Depp's courtroom win over Amber Heard. Pictures have emerged this weekend of Depp's Sparrow being beamed onto the castle at the theme park: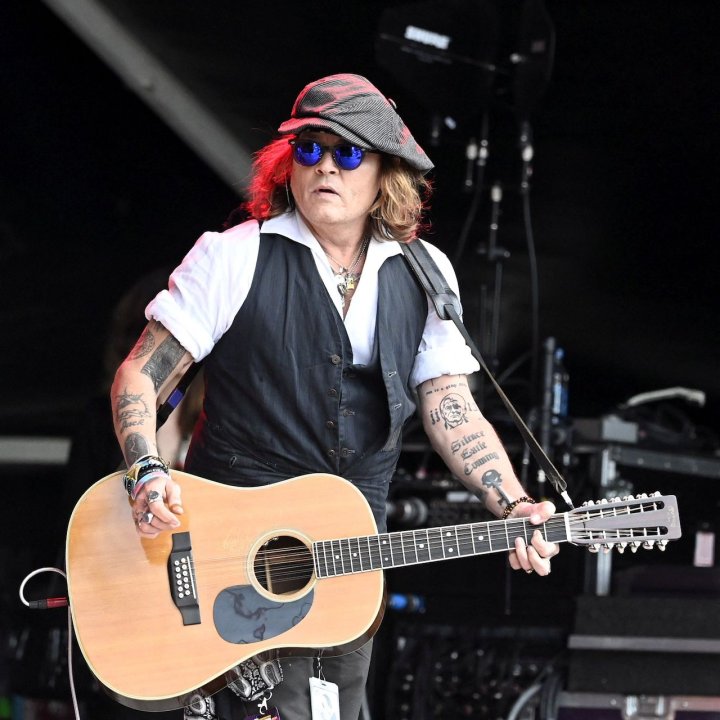 Depp performs with musician Jeff Beck (not pictured) during the Helsinki Blues Festival in Helsinki, Finland, on Sunday.
The concert was part of a European tour that will see the pair play next in Oslo, Norway, on Friday.
(Photo: Lehtikuva/Jussi Nukari via REUTERS)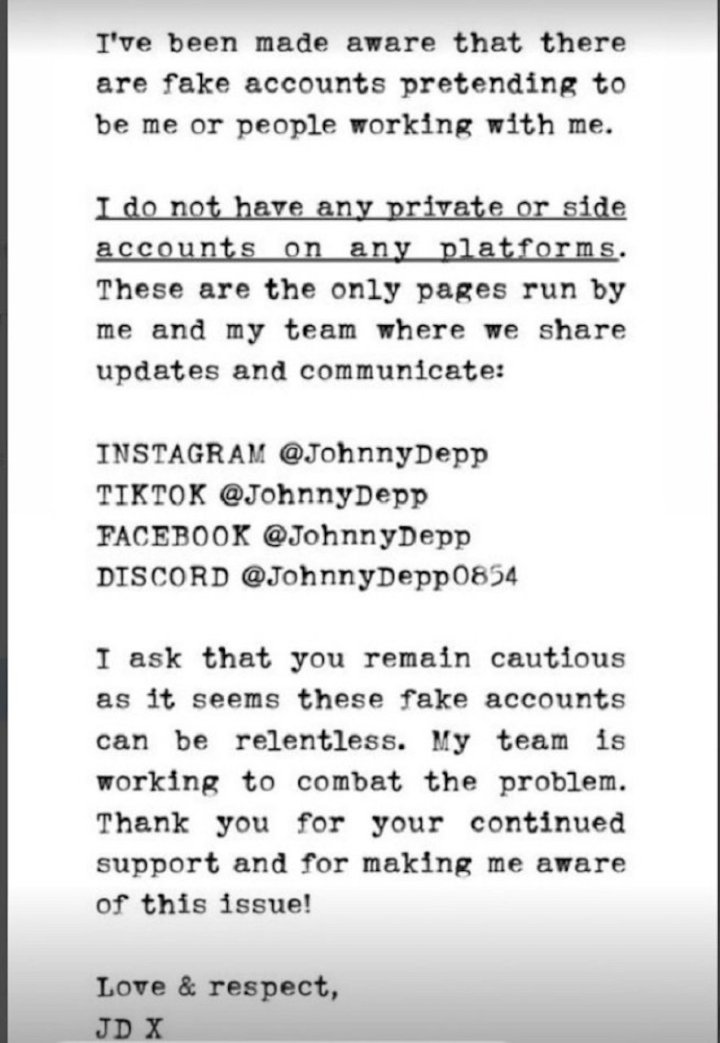 Depp warns fans to watch out for fake social-media accounts
In a message posted on Monday, Depp warned his supporters to be wary of phoney social-media accounts purporting to "be me or people working with me".
Depp wrote:
I've been made aware that there are fake accounts pretending to be me or people working with me.
I do not have any private or side accounts on any platforms. These are the only pages run by me and my team where we share updates and communicate:
Instagram @JohnnyDepp
TikTok @JohnnyDepp
Facebook @JohnnyDepp
Discord @JohnnyDepp0854.
I ask that you remain cautious as it seems these fake accounts can be relentless. My team is working to combat the problem. Thank you for your continued support and for making me aware of this issue!
Love & respect, JD xx.
Heard tells NBC interview: "Binder" of medical notes suppressed
In case you missed it, Amber Heard's interview with NBC's Savannah Guthrie was aired in full on Friday. Among the key things that Heard told Guthrie was her assertion that significant evidence supporting her case was not allowed into evidence in her defamation trial against Depp in Fairfax, Virginia.
"There's a binder worth of years of notes dating back to 2011 from the very beginning of my relationship that were taken by my doctor, who I was reporting the abuse to," Heard told Depp.
Heard also said she is "terrified" Depp could sue her again for speaking out publicly about the case. "I took for granted what I assumed was my right to speak," the 36-year-old actor said.
"I'm scared that, no matter what I do or what I say or how I say it, every step that I take will present another opportunity for this sort of silencing, which is what, I guess, a defamation lawsuit is meant to do - to take your voice."
Depp v Heard, live updates: welcome
Hello and welcome to AS USA's daily live blog on the aftermath of the Johnny Depp v Amber Heard defamation case, in which Heard was found to have defamed Depp in a 2018 Washington Post op-ed.
The 36-year-old, who described herself as a "public figure representing domestic abuse" in the article, in which she didn't mention Depp by name, was ordered to pay her former husband $10.35m in damages. She also won on one count of her counter-suit against Depp, who must pay her $2m.