Johnny Depp v Amber Heard trial: summary 11 June
Depp vs Heard: live updates
Depp v Heard aftermath headlines
- Amber Heard takes private jet to New York City
- Depp lawyer Camille Vasquez made a partner at law firm Brown Rudnick
- Vasquez dismisses "sexist" rumours of romance with Depp
- "I will always be proud of you for standing up for yourself," Heard told by sister
- Heard intends to appeal trial verdict, lawyer says
- Depp posts social-media message thanking fans for support
AS USA articles related to Depp v Heard:
Johnny Depp's net worth: how much money has the actor made?
Depp was awarded just over $10 million in compensation after the conclusion of the trial, while Heard's countersuit was awarded $2 million.
Heard appears likely to appeal the verdict and will almost certainly appeal the compensatory figures given by the jury. However it seems very likely that Depp will receive a substantial payment as a result of the case, to add to his already-huge personal wealth.
Depp's legal team toast victory
It's probably fair to say that not many people had heard of Brown Rudnick, or indeed Camille Vazquez, before Depp vs Heard, but the law firm is certainly on the map now having had their profile raised considerably by the trial.
When is Amber Heard's appeal over losing Johnny Depp trial?
On Wednesday 1 June, the $50-million defamation case brought by Johnny Depp against Amber Heard for an opinion piece she published in The Washington Post came to an end. The court's decision was much lower than initially demanded by Depp's legal team as it ordered Heard to pay $10.35 million to him in damages. There was also, though, a requirement on Depp to pay $2 million to his former wife for articles written by his publicist in The Daily Mail.
Depp's co-stars back the return of Jack Sparrow
After a Dior advert featuring Depp was aired on prime time in the US, the actor's Pirates of the Caribbean co-stars have called for a return to the Disney franchise for Depp's character, Captain Jack Sparrow.
Kevin McNally, who plays First Mate Mr Gibbs, told the Daily Express: I've never seen a hint of any dark side to Johnny. I see a great humanitarian and a beautiful human being. I don't see any impediment for him coming back and playing Jack Sparrow. I think there was a general feeling that without Jack there is no Pirates franchise. And there's probably a lot of truth in that."
A Stanford professor's offensive tweets of Camille Vasquez receive backlash from Johnny Depp fans
Michele Dauber, a Stanford law professor, posted 'offensive and disparaging' tweets saying that women lawyers who "suck up to male power" by representing them in court are "to prove they are 'real lawyers'" and "throw women under the bus as hard and fast as they can."
With reference to Johnny Depp's lawyer, Camille Vasquez, she called her a 'pick me girl' which is a phrase normally used to refer to women who crave male validation. Her tweets have drawn the ire of Depp fans and unleashed a barrage of online abuse.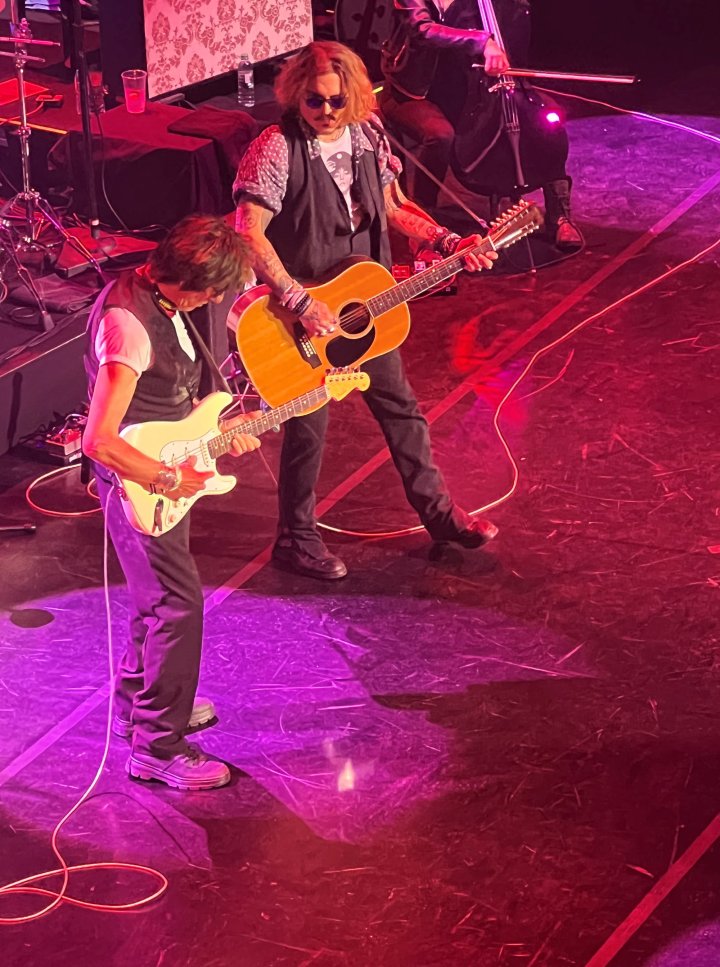 Depp to team up with Jeff Beck for album of cover songs
Johnny Depp and English guitarist Jeff Beck will release an album of mainly cover versions next month, after taking to the stage together for the ex-Yardbird's UK tour.
Called "18", the 13-track album will be released on 15 July. The "Pirates of the Caribbean" actor performed alongside Beck at several UK venues in the past two weeks.
"It's almost like you've been through a record store and gone jumping from one genre to another," Beck told Reuters on Friday, saying they first began working on the album at Depp's home in France. "There's a couple of Motown, there's a couple of Beach Boy covers on ... It sounds pretty good for a home recording."
Depp and Beck have recorded music since 2019 for the album, which also features two original songs by Depp, who has his own band the Hollywood Vampires.
18 tracklist
"Midnight Walker" (Davy Spillane)
"Death And Resurrection Show" (Killing Joke)
"Time" (Dennis Wilson)
"Sad Motherf***in' Parade" (Johnny Depp original)
"Don't Talk (Put Your Head On My Shoulder)" (Beach Boys)
"This Is A Song For Miss Hedy Lamarr" (Johnny Depp original)
"Caroline, No" (Beach Boys)
"Ooo Baby Baby" (The Miracles)
"What's Going On" (Marvin Gaye)
"Venus In Furs" (The Velvet Underground)
"Let It Be Me" (The Everly Brothers)
"Stars" (Janis Ian cover)
"Isolation" (John Lennon cover) — digital and CD version only
"We slowly built songs that we just like. We didn't really make any design," Beck said. "He has ... a very distinctive (voice) and he gets he gets music and hopefully I've enabled him to open up to some songs that he wouldn't otherwise been interested in."
Upon the verdict, Depp said the jury gave him his life back. Beck said: "I hope I have helped him a little bit having some kind of understanding and closeness and joking, and just keeping the fun thing going."
LA penthouse Depp and Heard called home is for sale
During much of the 15-month marriage of Johnny Depp and Amber Heard was spent living in a downtown Los Angeles penthouse located in the historic Art Deco Eastern Columbia Building.
The 1,700 square foot residence has been put on the market, listed for nearly $1.8 million.
What did Amber Heard's sister say about Johnny Depp trial verdict?
On Wednesday 1 June 2022, the jury in Johnny Depp's defamation trial against Amber Heard announced its verdict on the case, finding that the actress was liable for defaming the actor. She was ordered to pay Depp $15 million: $10 million in compensatory and $5 million in punitive damages, but the judge reduced the punitive damages award to Virginia's maximum of $350,000. As for her counter-suit, the actor must hand over $2 million.
Amber Heard's day trip to New York City
Amber Heard was spotted for the first time since losing her defamation trial against Johnny Depp. The actress was seen flying into New York City for the day on a private jet, joined by her sister Whitney and her assistant. She spent several hours in NYC before returning to Washington DC with her sister by private jet.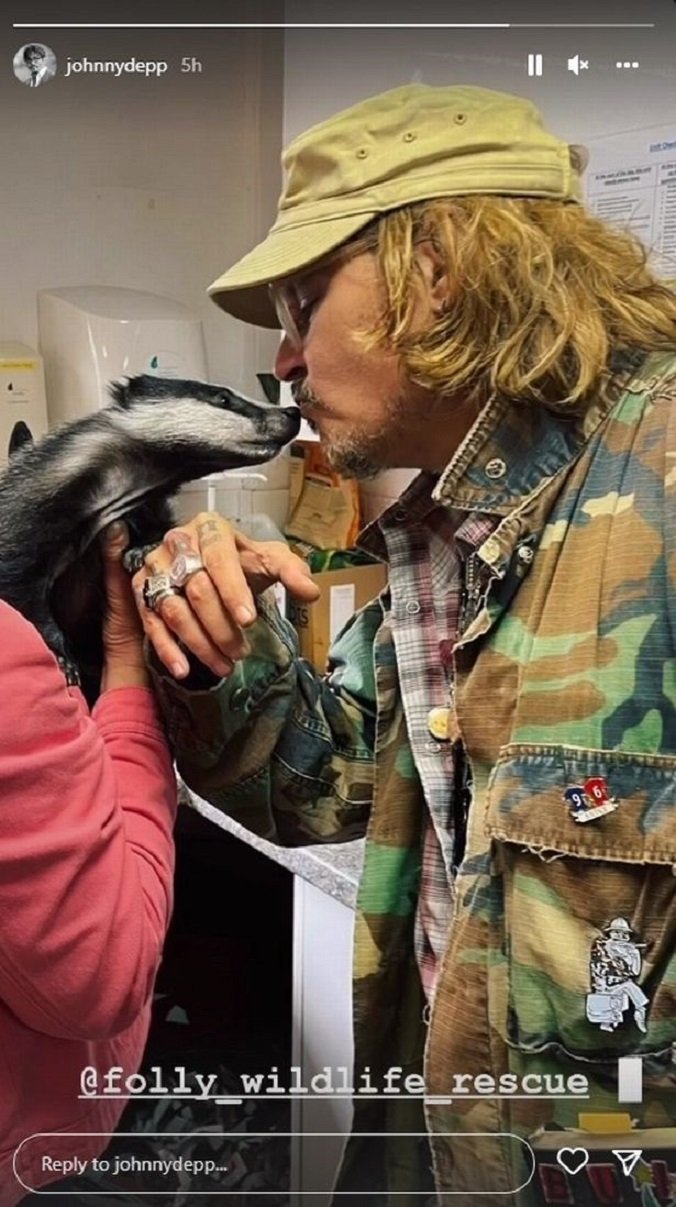 Johnny Depp spotted wearing Hillsborough J96 badge
Johnny Depp visited Folly Wildlife Rescue centre in Broadwater Forest near Tunbridge Wells, Kent on Thursday. He posted a short video of himself cuddling a badger cub called Freddie during his visit and curiously, keen-eyed viewers noticed that he was wearing a Hillsborough J96 badge on the left pocket of his camo jacket.
The badge shows solidarity for the victims of the Hillsborough disaster in which 97 Liverpool fans lost their lives due to negligence before an FA Cup semi-final against Nottingham Forest in April 1989. After a police cover-up and smear campaign was exposed, a verdict was reached that supporters attending the game had been unlawfully killed following a lengthy investigation and trial.
"Johnny was incredibly complimentary and in his own words 'blown away' by what he saw" the Rescue Centre posted on Facebook.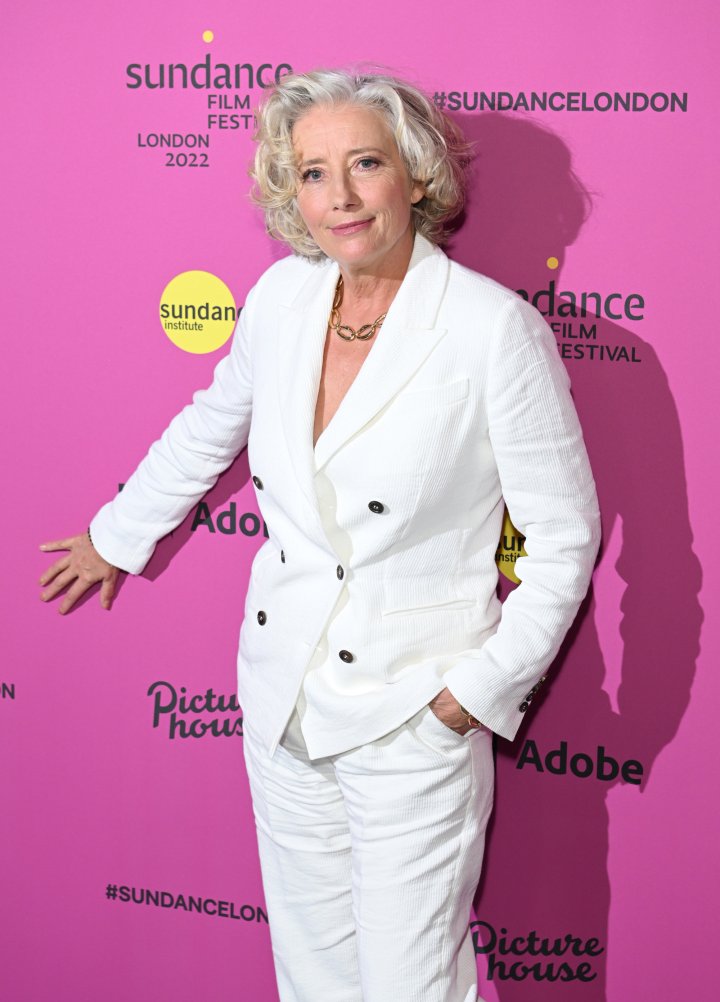 #MeToo movement won't be derailed by Depp v Heard - Emma Thompson
Dame Emma Thompson says she believes the #MeToo movement "is not going to be derailed" by the Depp v Heard trial.
Speaking to the BBC Radio 4 programme Women's Hour on Thursday, the English actor said: "One of the things it's difficult to do is judge an issue like the issues that the #MeToo movement brings to the fore when you're dealing with very, very, very famous people. It's a whole other thing. So actually one of the great issues to do with that case is fame and how people who are famous are treated differently and viewed differently.
"I would say that the #MeToo movement is not going to be derailed by that, but in order for it not to be derailed, we just have to keep on talking. We have to keep on talking and refuse to allow it to be derailed by a case [involving] two very, very, very famous people, which has been blown out of all remote human proportion."
She added: "A case where the two protagonists are that famous is not representative. And it's just very important to remember that. That this movement, which is about human kindness and is just so simple, really, and has been made so complicated, cannot and will not be derailed by one case.
"That's not going to happen, actually. It simply won't happen."
Depp v Heard live updates: welcome
Good morning and welcome to our daily live blog on the aftermath of the Depp v Heard trial, in which a Virginia jury last week found that Amber Heard had defamed ex-husband Johnny Depp in a 2018 Washington Post op-ed entitled: "I spoke up against sexual violence - and faced our culture's wrath. That has to change".
Heard was ordered to pay Depp damages of $10.35m, but also won out on one count of her defamation counter-suit against the Pirates of the Caribbean star. She was awarded $2m.