Johnny Depp v Amber Heard trial: summary 14 June
Depp v Heard aftermath headlines
- Heard tells first interview since trial: I don't blame the jury
- Johnny Depp and Jeff Beck announce album and European tour
- Depp lawyer Camille Vasquez made a partnerat law firm Brown Rudnick
- Depp tipped for return as Jack Sparrow in Pirates of the Caribbean franchise
- Heard intends to appeal trial verdict, lawyer says
- Depp Dior ad triumphs on primetime as fashion house stands by their man
- Depp memorabilia, including a Harely from Cry Baby, to be auctioned
AS USA articles related to Depp v Heard:
Heard feels social media conditioned the case
Speaking with Today Co-Anchor Savannah Guthrie, Amber Heard looks back on her case against former husband Johnny Depp and feels that the influence and impact of social media were key factors in influencing the jurors verdict.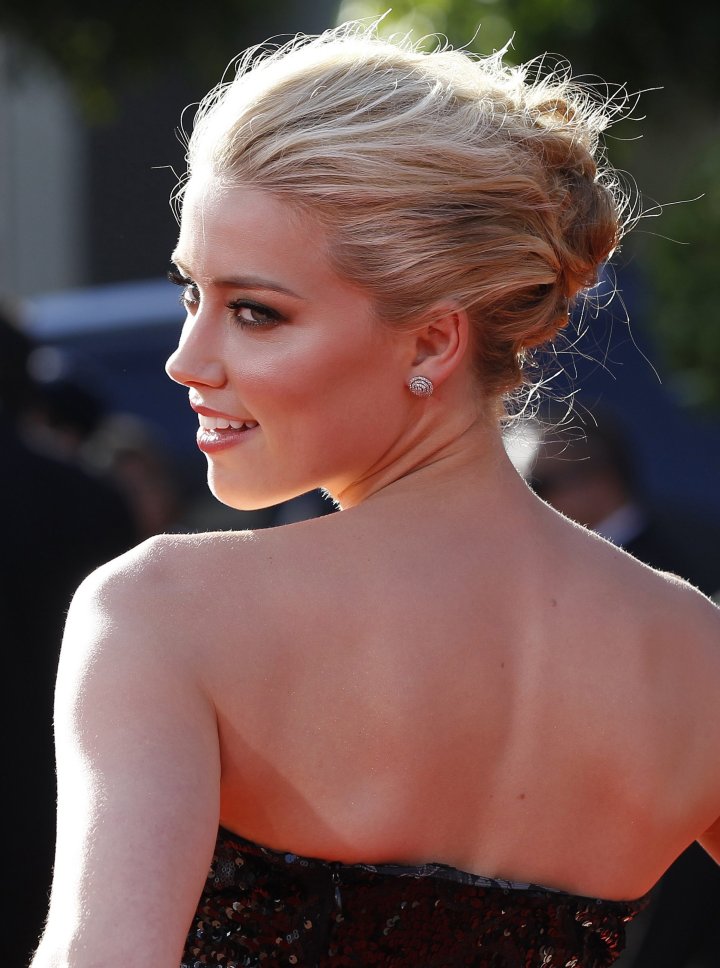 Heard says social media 'hate' during Depp trial was 'unfair'
Actress Amber Heard said the "hate" she suffered on social media during the trial against Johnny Depp was "not fair," but insisted she does not blame the jury for taking sides in favor of her ex-husband.
After six weeks in court, a jury awarded Depp more than $10 million in damages and defamation, and $2 million to Heard who had countersued.
The case, which was broadcast live, exposed intimate details about the former Hollywood couple's private life, and Heard became a target on social media.
"I don't presume that the average person should know these things," the actress said in her first wide-ranging interview since the verdict. "And I don't take it personally."
"But even if someone is sure I deserve all this hate, even if they think I'm lying, they couldn't look me in the eye and tell me they think there's been fair representation on social media."
"They can't tell me they think this has been fair," he told U.S. station NBC.
"He's a beloved character and people think they know him"
Speaking for the first time after the trial, Amber Heard said of the jurors: "How could they not come to that conclusion. They sat for more than three weeks listening, non-stop, to incessant testimony from paid employees and, towards the end of the trial, random people," the actress said.
"I don't blame them. In fact, I understand them," she said of the jurors.
"He's a beloved character and people think they know him. He's a fantastic actor," she added about Depp.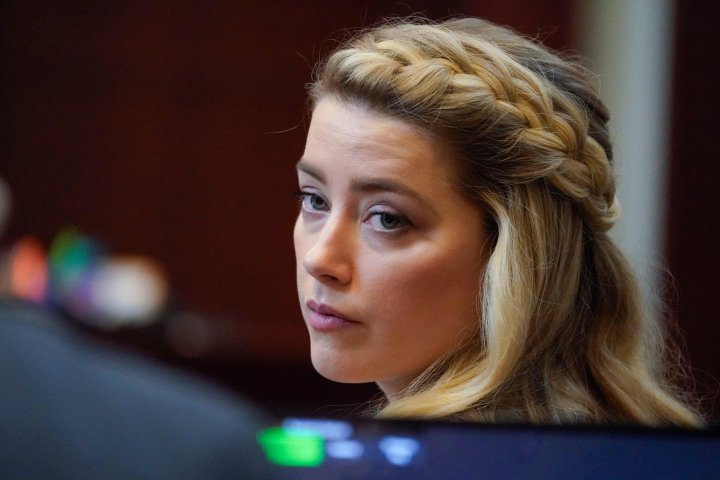 Heard said the trial was "the most humiliating and horrible thing" she has ever endured
"I've never felt more removed from my own humanity," Amber Heard stated, evoking the crowd of Depp supporters she had to walk through to get to court.
Heard also told NBC that she did not instigate violence during their marriage, as her ex-husband's team argued.
"I never had to instigate it. I was responding to it. When (violence) becomes normal, as I testified, you have to adapt," she said.
However, she said she regretted her own behavior during her relationship with Depp.
"I behaved horribly, in a way that was almost unrecognizable to myself," she noted, adding, "I regret it very much."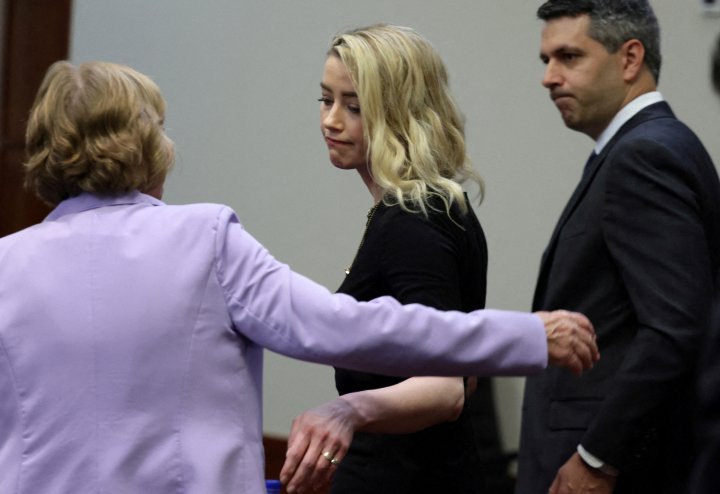 Amber Heard stands by 'every word' of her testimony in trial she lost to Depp
Amber Heard stands by "every word" of her testimony during the defamation trial she lost against ex-husband Johnny Depp, she said in an interview released Tuesday.
Following the six-week legal proceeding in a court in Fairfax, Virginia, near the U.S. capital, the jury awarded Depp more than $10 million in damages, and $2 million for Heard, who had filed a counterclaim.
During the trial, which was broadcast live, the former acting couple traded allegations of domestic abuse and Heard was the target of insults on networks as the hearings went on.
"I will stand by every word of my testimony until the day I die," Heard said in the interview with NBC News.
Depp filed a $50 million lawsuit against Heard over an op-ed the actress wrote for The Washington Post in December 2018 in which she described herself as a "public figure who represents domestic abuse."
The actress countersued for $100 million after Depp's lawyer called her allegations of abuse a "hoax."
Public opinion seemed to align with Depp and Heard's lawyers accused the actor's legal team of mounting a campaign to "demonize" her.
Guardian podcast discusses impact of courtroom cameras
Monday's edition of the Guardian podcast Today in Focus looked at the impact on the Johnny Depp v Amber Heard trial of Judge Penny Azacarate's decision to allow TV cameras inside the courtroom.
Podcast host Nosheen Iqbal spoke to Guardian columnist Moira Donegan, who said the presence cameras "allowed clips from the trial to be taken out of context, manipulated, commented upon, all in real time, while the jury […] was also able to see all that misinformation. I think it was a tremendously poor decision."
ICYMI: Depp popularity drops after Heard trial
Polling by Morning Consult last week showed that Johnny Depp may have won his defamation suit against Amber Heard, but his popularity with the public has fallen in the wake of the trial in Fairfax, Virginia.
While 68% of US adults surveyed at the start of April said they had a favourable opinion of Depp, that percentage fell to 56% early this month.
The 59-year-old suffered a particularly pronounced drop among men and boomers: in those groups, he slipped from 67% to 52% and 59% to 37%, respectively.
Johnny Depp is no longer toxic, Dior put Sauvage ad on primetime TV
One of Johnny Depp's ads for Dior eau de toilette Sauvage was aired during the commercial break of MasterChef on Fox on Wednesday night, TMZ reports.The ad shows Depp turn up his silver Gibson Les Paul model guitar 'to 11' to strum the chords of the Troggs' hit Wild Thing on a in the middle of the desert, attracting a pack of curious wolves.
Online, the video has racked up over 100 million views.
What did Amber Heard's sister say about Johnny Depp trial verdict?
Amber Heard's sister, Whitney Henriquez,shared a message of support for the actor on social media after the verdict was delivered:
'I still stand with you, sissy. Yesterday, today and tomorrow I will always be proud of you for standing up for yourself, for testifying both here in Virginia and in the UK, and for being the voice of so many who can't speak to the things that happen behind closed doors. We knew that this was going to be an uphill battle and that the cards were stacked against us. But you stood up and spoke out regardless.
'I am so honored to testify for you, and I would do it a million times over because I know what I saw and because the truth is forever on your side.
'I'm so sorry that it wasn't reflected in the decision made by this jury, but I will never give up on you, and neither will anyone who stands with you. Forever by your side… #istandwithamberheard'
First interview with Amber Heard since losing defamation trial
Amber Heard sat down with Savannah Guthrie for her first interview since losing the high-profile defamation trial to ex-husband Johnny Depp. The first of the two part interview was shown on the TODAY show Tuesday, the second will air on Wednesday.
Heard stands by everything she said on the stand. "To my dying day (I) will stand by every word of my testimony," she told Guthrie.
A seven-person jury found that she defamed Depp on three counts and awarded him $15 million in compensatory and punitive damages. Depp was found to have defamed Heard on one count and ordered to pay her $2 million.
Depp receives congratulatory call from friend Robert Downey Jr
Josh Richman, a close friend of Depp, told a group of Depp supporters during a charity live stream event that Robert Downey Jr called Johnny Depp to congratulate the "Pirates of the Caribbean" actor on his legal victory in the defamation trial against ex-wife Amber Heard.
The two actors spoke over FaceTime, with Downey reportedly telling Depp, "John, thank God it's over."
Heard in first public appearance since trial
Amber Heard has faced an online backlash after the trial jury delivered their verdict and has now come in for some stick from keyboard warriors for taking a private jet to New York. Heard had previously said that she cannot affored to pay the $10.35 million in damages awarded to Depp, who it is rumoured may elect not to make his former wife pay.
Depp Harley up for auction
A 1955 Harley Davidson Model K used by Jonny Depp in the 1990 movie Cry Baby is being put up for auction, with the bidding starting at $250,000

Can Amber Heard afford to pay Johnny Depp after the trial? Will she appeal?
The jury in the defamation case brought by Johnny Depp against Amber Heard for an opinion piece she published in The Washington Post has ended. The court has ordered Amber Heard to pay $10.35 million in damages while also requiring Depp to pay $2 million to Heard for articles written by his publicist in The Daily Mail.
In response to questions from the media over whether Heard is in a position to make these payments to Depp, her attorney, Elaine Charlson Bredehoft, answered, "Oh, no. Absolutely not."
Johnny Depp to play with Jeff Beck on Euro tour
Hollywood star Johnny Depp will head to a series of European cities later in June and in July to perform with British rock guitarist Jeff Beck, organisers announced earlier this week.
Performances include concerts in Helsinki (June 19), Oslo (June 24), Stockholm (June 27), Copenhagen (June 28) and Paris (July 25).
Beck appeared with Depp on a number of UK cities as part of a recent tour in England.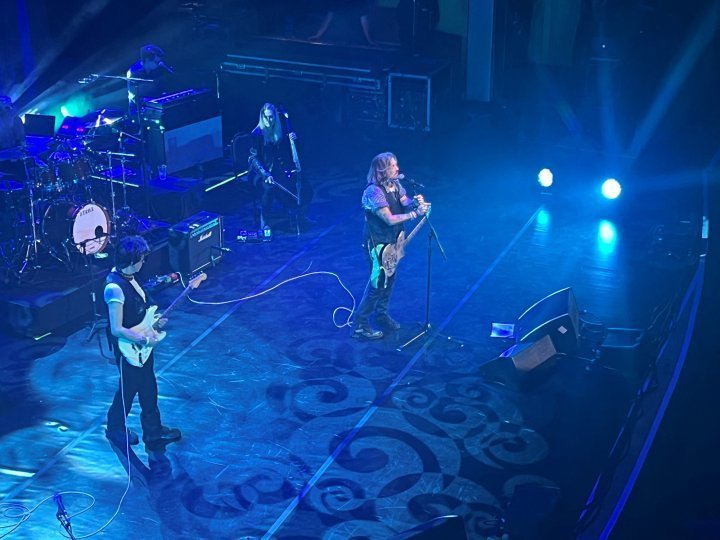 Jeff Beck reveals details of album with Depp
Johnny Depp, who last week won a near-total victory in a defamation suit against his ex-wife Amber Heard, and English guitarist Jeff Beck will release an album of mainly covers next month, after taking to the stage together.
Called "18", the 13-track album will be released on July 15.
"It's almost like you've been through a record store and gone jumping from one genre to another," Beck told Reuters on Friday, saying they first began working on the album at Depp's home in France.
"There's a couple of Motown, there's a couple of Beach Boy covers on ... It sounds pretty good for a home recording." Depp and Beck have recorded music since 2019 for the album, which also features two original songs by Depp, who has his own band the Hollywood Vampires. One song is about actress and inventor Hedy Lamarr.
"We slowly built songs that we just like. We didn't really make any design," Beck said.
"He has ... a very distinctive (voice) and he gets he gets music and hopefully I've enabled him to open up to some songs that he wouldn't otherwise been interested in."
Beck said: "I hope I have helped him a little bit having some kind of understanding and closeness and joking, and just keeping the fun thing going."
Beck was speaking on the sidelines of a blue plaque event honouring late guitarist Jimi Hendrix at the London Hard Rock Hotel. The building was formerly the Cumberland Hotel, where Hendrix often resided before his 1970 death.
"It was one of the biggest vacuums left in rock 'n' roll," Beck said.
Depp v Heard live updates: welcome
Good morning and welcome to our daily live blog for Tuesday 14 June on the aftermath of the Depp v Heard trial, in which a Virginia jury found that Amber Heard had defamed ex-husband Johnny Depp in a 2018 Washington Post op-ed entitled: "I spoke up against sexual violence - and faced our culture's wrath. That has to change".
Heard was ordered to pay Depp damages of $10.35m, but also won out on one count of her defamation counter-suit against the Pirates of the Caribbean star. She was awarded $2m.