Russia - Ukraine war news summary, Wednesday 6 April 2022
Russian invasion of Ukraine: live updates
Headlines
- US believes "it will be able to identify Russian units" responsible for Bucha atrocities
- UN to vote Thursday on suspending Russia from Human Right Council
- US prepares new sanctions against Russia over civilian killings
- EU proposes fresh penalties, including halt to Russian coal imports and transaction ban on four major Russian banks
- Pope Francis condemns Bucha massacre
- Russia "must face painful new sanctions", says Ukraine President Zelenskyy
Further info on the Russia-Ukraine conflict
- What did Zelenskyy say in his Grammys speech?
- What are the differences between refugee, asylee and internally-displaced person?
Related news:
White House announces another security assistance package that will be sent to Ukraine
Last night, as you may have all seen, we announced the authorization of an additional $100 million in security assistance — the Department of Defense announced — to Ukraine through president — through presidential drawdown authority. This package will meet Ukraine's urgent need for additional Javelin anti-armor systems, which we've been providing to Ukraine and they have been using effectively to defend their country.
A drop in Russian exports begins to impact food production
Much focus has been drawn the the drop off in grain production and export from Russia and Ukraine, another major issue is the lack of Russian fertilizers being sent to trading partners.
Recently, Boomberg reported that rice production in Peru shrunk as the country faces shortages after Russian exports haven't arrived. Sanctions from the US, EU, and allies have disrupted global trade, and many are worried famine could become a reality for millions as a result. Sanctions make trade with countries, even those that have not applied sanctions, more difficult.
Cultivation shortages of key food staples is expected this year as countries scramble to identify new sources for fertilizers.
White House speaks to Russia's war
White House Press Secretary Jen Psaki spoke to Russia's motives as forces regroup and rethink their strategy as the invasion continues into its second month.
Russia's creditors may have to accept rubles
The U.S. Treasury decided to block the Kremlin from using its dollar reserves.
The Russian currency crashed 40% in the days after President Vladimir Putin's unprovoked attack on Ukraine but has mostly bounced back since. A default on the $636 million debt payment and further sanctions tied to alleged Russian atrocities could trigger another nosedive in the ruble's value.
"If they can't get their dollars, either because they're blocked or Russia won't pay them, and they are offered rubles and they can get access to them, they'd be smart to take the rubles," said Jay Newman, a former portfolio manager for Elliott Management who spearheaded the hedge fund's 15-year battle with the government of Argentina over bond payments. "Rubles at least are worth something."
Biden talks Russia war in trade union speech
President Joe Biden suggested during a speech to union members that he would want them in his corner if the United States had to go to war with Russia over its invasion of Ukraine.
Biden's remarks came earlier today during the North America's Building Trades Unions Legislative Conference. The president, a longtime union ally, has held significantly fewer events touting local labor chapters following Russia's invasion.
Russian Bucha units can be identified, say US
As CNN's Barbera Starr reports, the US now believes "it will be able to identify the Russian units" that carried out the atrocities in Bucha. She continues in her thread...
Identification of those involved "is an extremely high priority now" for the US intelligence community, official says. US using all available intelligence to help Ukraine identify who conducted the atrocities.
The US is also analyzing possible indicators that more than one Russian unit or group of fighters was in Bucha during the time the atrocities occurred.
"I would just tell you, just looking at the imagery, when you see individuals with their hands tied behind their backs, and evidence of being shot in the head, that certainly appears to be premeditated, appears to be planned," says a senior defense official (different from initial source)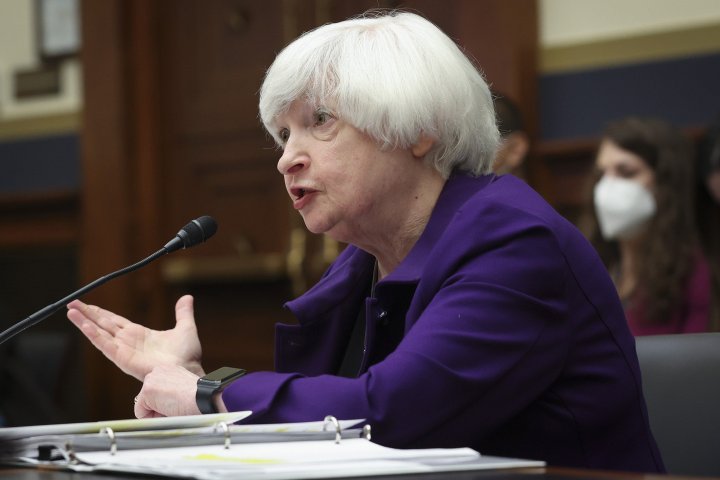 Treasury's Yellen says U.S. will not be in G20 meetings if Russia is present
Treasury Secretary Janet Yellen on Wednesday said the United States will not participate in "a number of meetings" of the Group of 20 largest global economies if Russia is a participant because of its invasion of Ukraine.
"President Biden's made it clear, and I certainly agree with him, that it cannot be business as usual for Russia in any of the financial institutions. He's asked that Russia be removed from the G20, and I've made clear to my colleagues in Indonesia that we will not be participating in a number of meetings if the Russians" are present, Yellen said in testimony to the House Financial Services Committee.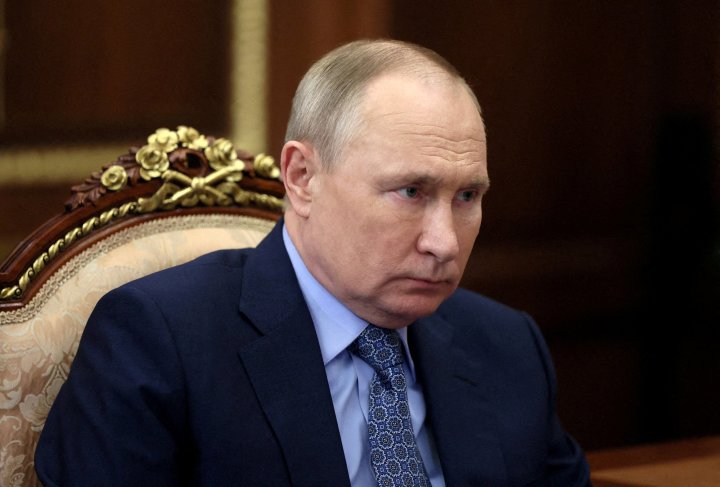 US announces new round of sanctions targeting Russian financial institutions
The United States on Wednesday announced a new round of sanctions targeting Russian financial institutions, as well as Kremlin officials and their family members, following mounting global accusations of Russian war crimes in Ukraine.
The measures include banning new investment in Russia, sanctioning Russian President Vladimir Putin's adult children and Russian Foreign Minister Segei Lavrov's family members.
A senior administration official told reporters that if Putin were to change course in Ukraine, sanctions could slow and possibly reverse.
Turkey hopes Ukraine, Russia peace talks can continue
Turkey's Foreign Minister Mevlut Cavusoglu said on Wednesday that civilian killings in Ukraine had made peace talks between Moscow and Kyiv more difficult but that he expected more negotiations, possibly eventually between foreign ministers.
Speaking at NATO before a meeting with his counterparts, Cavusoglu also said the alliance was aware of Ukraine's demands for more weapons and allies were looking to step up help.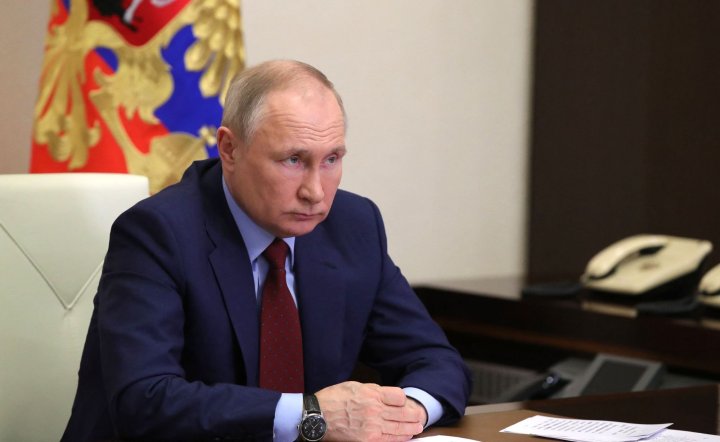 Putin discussed Russia-Ukraine talks with Hungary's Orban - Kremlin
Russian President Vladimir Putin discussed holding talks between Russia and Ukraine during a phone call with Hungarian Prime Minister Viktor Orban, the Kremlin said in a statement on Wednesday.
Orban said earlier that he had spoken with Putin and asked him to announce an immediate ceasefire in Ukraine.
UN to vote on suspending Russia from Human Rights Council
The UN General Assembly will vote on whether to suspend Russia from the orginization's Human Rights Council on Thursday.
Any nation that has been found to persistently commit gross and systematic violations of human rights can by suspended with a two-thirds majority vote by the 193-member assembly in New York.
The move comes after horrific scenes of violence against civilians emerged out of Bucha in the wake of the Russian forces retreat from around Kyiv.
The Assembly has already denounced Russia twice since it invaded Ukraine 24 February, both resolutions passed with 140 votes in favor.
On Monday, Linda Thomas-Greenfield, the US Ambassador to the UN, said "Russia's participation on the Human Rights Council is a farce."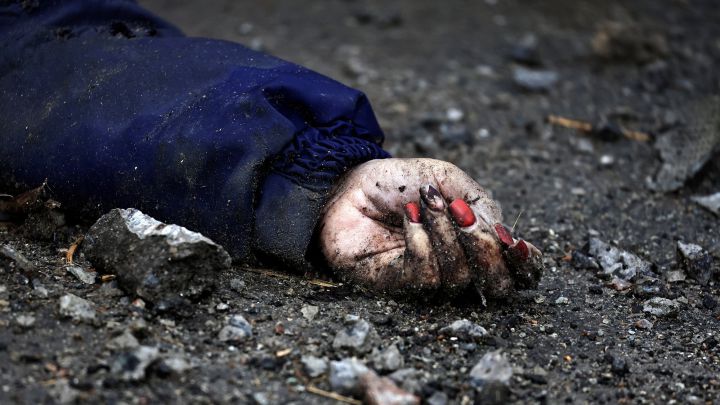 Eleven humanitarian corridors agreed - Vereshchuk
Iriya Vereshchuk, Ukraine's deputy prime minister, has said that a record 11 humanitarian corridors have been agreed on for Wednesday.
"We must increase pressure on Putin and the Russian government again" - Von der Leyen
On Tuesday, European Commission President Ursula von der Leyen said the EU is proposing a fifth package of sanctions against Russia that include a prohibition on coal imports from the country, and a transaction ban on four big Russian banks.
"We must increase pressure on Putin and the Russian government again," Von der Leyen said on Wednesday. "So we propose to tighten our sanctions even further. They limit the Kremlin´s political and economic options. They affect Russia much harder than us. And they will not be our last sanctions.
Russian air strike has killed at least two at aid centre - Donetsk governor
Pavlo Kyrylenko, the governor of the Donetsk region, says a Russian air strike has killed at least two people at a humanitarian aid distribution centre in the city of Vuhledar. Five people were injured in the strike, Kyrylenko said.
"We document all the crimes committed by the Russian Federation on our land," he added.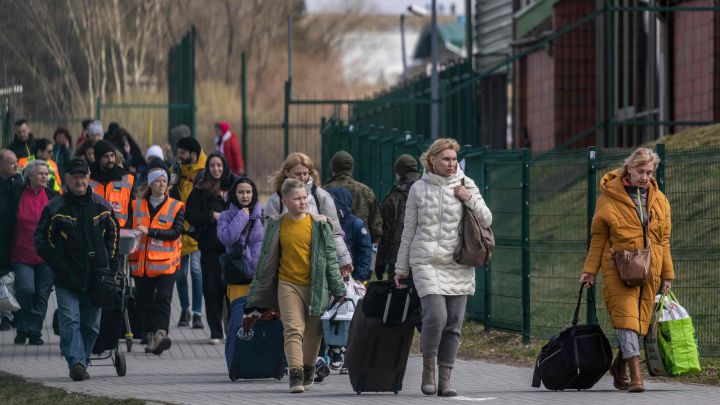 Mariupol humanitarian situation worsening - UK ministry of defence
In its latest update on the Russian invasion of Ukraine, the UK's Ministry of Defence says the humanitarian situation in the besieged port city of Mariupol is deteriorating.
"Heavy fighting and Russian airstrikes have continued in the encircled city of Mariupol," the update said.
"The humanitarian situation in the city is worsening. Most of the 160,000 remaining residents have no light, communication, medicine, heat or water. Russian forces have prevented humanitarian access, likely to pressure defenders to surrender."
Pope Francis condemns Bucha massacre
Pope Francis has condemned the brutal killing of civilians by retreating Russians in Bucha, and has called for an end to the war in Ukraine.
"Recent news from the war in Ukraine, instead of bringing relief and hope, brought new atrocities, such as the massacre of Bucha," Francis said on Wednesday.
"Stop this war! Let the weapons fall silent! Stop sowing death and destruction."
Russia-Ukraine war, live updates: welcome
Good morning and welcome to AS USA's live coverage of Russia's invasion of Ukraine. Russia must face "painful new sanctions" over its killing of Ukrainian civilians, says Ukraine President Volodymyr Zelesnkyy, amid global revulsion at the massacre in Bucha.
The US and its allies are indeed preparing fresh penalties against the Russians, with White House Press Secretary Jen Psaki commenting: "The biggest part of our objective here is to deplete the resources that Putin has to continue his war against Ukraine."