USA finance and payments: summary 12 June
US Finance News summary: 12 June
Headlines: 12 June 2022
- Inflation increases 1 percent in May, with fuel oils alone seening a 106 percent bump in price.
- Inflation has led to soaring global food prices , leading to an uptick in food insecurity and creating a high risk of famine for millions around the world.
- Gas prices hit record highs: Regular ($5.01), Mid-Grade ($5.38), Premium ($5.676), Diesel ($5.77), and E85 ($4.333).
- S&P 500 fell more than five percent last week.
- The price of a barrel of crude oil sits at $120.67, up sixteen percent compared to this time last month.
Helpful links and information
- Gas prices: Are gas prices more expensive in other countries?
- Do I have to pay taxes on Social Security benefits? How much?
- Studnet loan borrowers patiently await President Biden's decision on debt forgiveness.
15 June dedline looms for quarterly estimated tax payments
The Internal Revenue Service remind customers that taxpayers who make quarterly estimated tax payments need to pay by 15 June.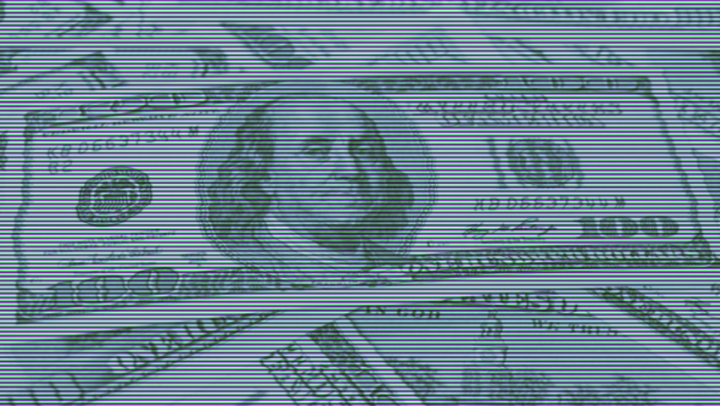 Sterling set for second weekly decline vs dollar as economic outlook weighs
Sterling fell on Friday against the U.S. dollar and was set for a second consecutive week of declines as Britain's gloomy economic outlook left investors on edge.
The pound slipped 0.35% versus the dollar to $1.2454 pence, not far from a three-week low touched earlier this week.
Financial markets are pricing in Bank of England rates hitting 2% by September's policy meeting and 3% by May 2023, up from 1% now as central banks battle surging inflation.
"Right now we would favour the dollar over sterling and could see sterling/dollar breaking down to 1.2350 next week," ING analysts said in a note to clients.
"The fact that sterling money markets still price a further 175bps of Bank of England tightening by year-end goes to show that investors struggle to buy into the idea of a pause anywhere," they added.
The Fed has raised its short-term interest rate by 3/4% this year
The Fed has raised its short-term interest rate by three-quarters of a percentage point this year and intends to keep at it with half-point increases at its meeting next week and again in July. More will likely follow.
While credit markets have responded with sharp increases in home mortgage rates, for example, and equity markets with falling stock prices, there's little evidence that has translated yet into substantially lower demand or a substantial decline in inflation.
Home prices are still rising, though the pace may slow as sales ebb. The S&P 500 has dropped 13% this year, and the decline in equity values should, economists argue, feed into lower consumer spending. But the index is also now roughly where it would have been had pre-pandemic growth rates continued - hardly a collapse.
Corporate credit spreads have risen, potentially stressing weaker borrowers or leading to pared expansion or investment spending. But the Fed's most recent financial stability report noted debt service costs remained low. A New York Fed corporate bond distress index has risen this year, but peaked as Russia invaded Ukraine in February and has fallen through the Fed's first rate hikes.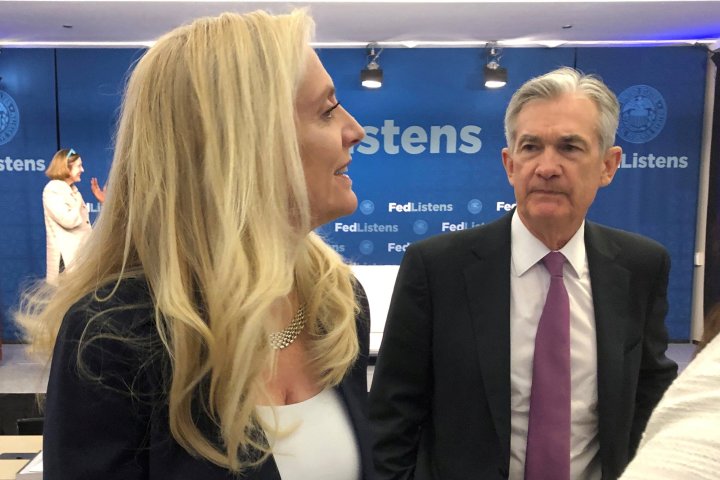 A Fed soft landing for jobs means something else has to crack; so far it hasn't
The healthy finances of U.S. banks, companies and households, trumpeted during the pandemic by Federal Reserve officials as a source of resilience, may be an obstacle to battling inflation as central bankers raise interest rates in an economy able so far to pay the price.
In outlining their aggressive turn to tighter monetary policy, Fed officials say they hope to clamp down on the economy without destroying jobs, with higher interest rates slowing things enough that companies scale back the current high number of job vacancies while avoiding layoffs or a hit to household income.
But that means the pain of inflation control would have to fall mostly on owners of capital via a slowed housing market, higher corporate bond rates, lower equity values, and a rising dollar to make imports cheaper and induce domestic producers to hold down prices.
Economists including current and former Fed officials note that unlike prior Fed rate hike cycles, there's no obvious weakness to exploit or asset bubble to burst to quickly make a dent in inflation - nothing akin to the highly overvalued housing markets of 2007 or the hypervalued internet stocks of the late 1990s to provide the Fed more bang for its expected rate hikes.
The adjustment to tighter Fed policy has been swift by some measures. But it has been spread moderately across a range of markets, none catastrophically, with little impact yet on inflation or consumer spending.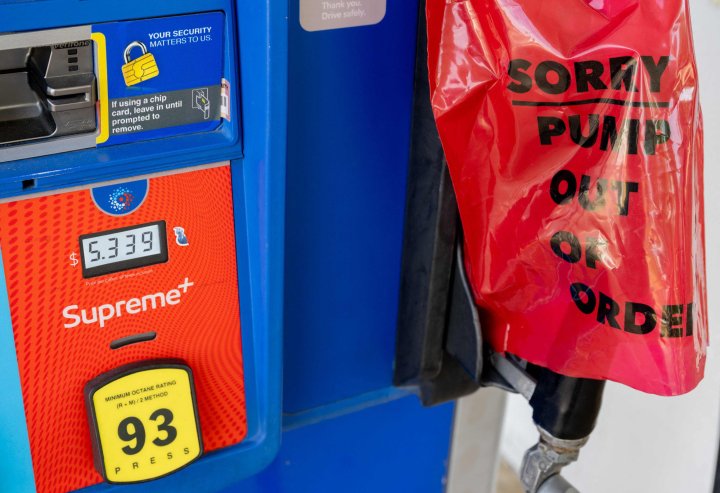 U.S. gasoline average price tops $5 per gallon in historic first
The price of U.S. gasoline averaged more than $5 a gallon for the first time on Saturday, data from the AAA showed, extending a surge in fuel costs that is driving rising inflation. The national average price for regular unleaded gas rose to $5.004 a gallon on June 11 from $4.986 a day earlier, AAA data showed.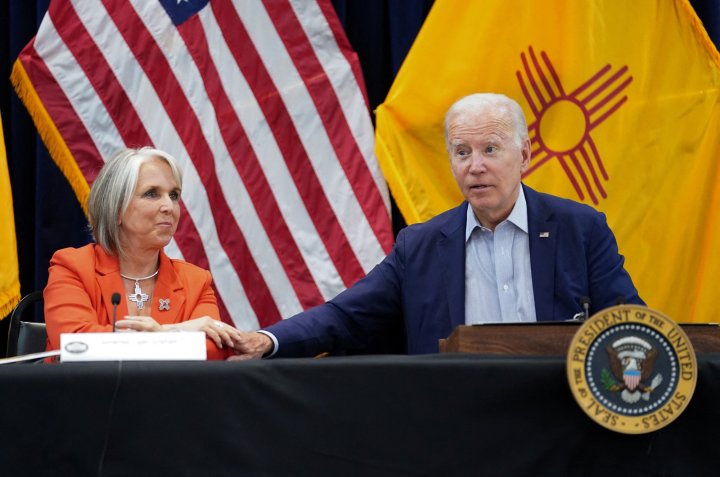 U.S. federal government will fund New Mexico's full wildfire response
The U.S. federal government will fund New Mexico's full wildfire response, President Joe Biden said on Saturday speaking from Santa Fe amid anger from survivors over the blaze that was started by federal officials.
"We have a responsibility to help the state recover," Biden told elected officials and emergency responders at an afternoon briefing from the state's capital, where he was reviewing efforts to fight the state's biggest blaze in recorded history.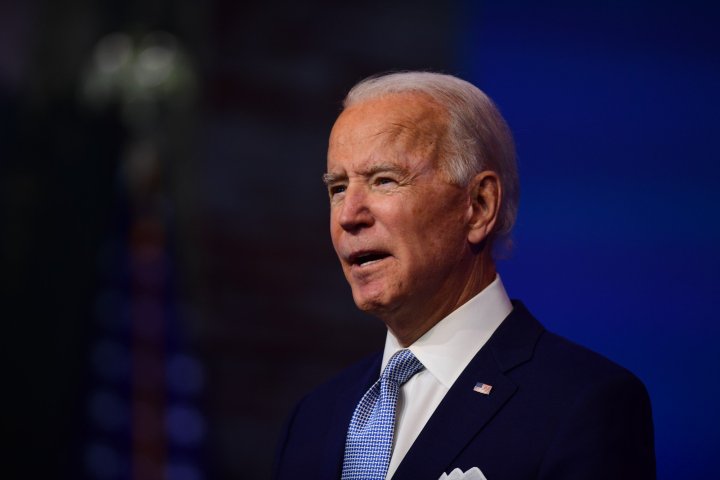 Biden warns U.S. inflation could last 'for a while'
President Joe Biden cautioned that U.S. inflation could last "for a while" after recent data showed that politically sensitive price pressures unexpectedly accelerated in recent weeks. "We're gonna live with this inflation for a while,"
Biden said at a Democratic fundraising event in Beverly Hills. "It's gonna come down gradually, but we're going to live with it for a while."
Deadline looming for overseas tax payers
The Internal Revenue Service remind taxpayers who live and work abroad have until June 15, 2022, to file their 2021 federal income tax return and pay any tax due.
More people are using coupons to get by as inflation cuts into household purchasing power
CNN is tracking an emerging story on consumer habits as inflation takes hold in the United States. Couponing is on the rise as the BLS reports that food prices have increased ten percent in the last year. With inflation impacting the disposable incomes of families across the country, and their ability to save, many are turning to coupons to keep costs down as much as possible.
$2,000 Child Tax Credit 2022: who is eligible for payment?
The Child Tax Credit will return to its previous structure this year after parents received much larger payments as a part of the American Rescue Plan. These enhanced credits were able to reduce child poverty rates by close to 50 percent. Already, poverty rates are on the rise as parents are not sent the monthly payments and are also facing historic inflation. Food prices are up ten percent compared to this time last year ad many families are struggling to keep their heads above water.
Read more on the return to the $2000 credit in our full coverage.
CPI inflation rate: What products are making inflation grow so much? Gas, food...
The Labor Department has published the consumer price index for May 2022, which showed that the annualised rate of inflation in the United States had risen to 8.6% year-on-year.
The consumer price index (CPI) is a measures of goods and services prices and is used to calculate rising costs. The core CPI, which excludes volatile factors like food and energy, was also a very high 6%.
The Labor Department report came as the average price of gasoline, as calculated by AAA, topped $5 per gallon for the first time in US history. The price of gasoline is up by 48.7% on average, while fuel oil has experienced a 106.7% increase in the past 12 months.
Personal income increased 0.4 percent in April
The Bureau of Economic Analysis has reported that in April, personal income grew by $89.3 billion, or around 0.4 percent. Disposable income .however, did not grow by these same margins, only pushing up around .3 percent. This disconnect is fueled by inflation which cuts into people's purchasing power as prices for goods rapidly increase in price.
Additionally, the BEA also reported that personal saving totaled $815 billion and on average people saved around 4.4 percent of their disposable income. This is the lowest savings rate recorded in recent months, falling from 8.1 percent in September 2021. This is also a result of inflation and decreases in disposable income to put towards saving.
Read more from the Bureau of Economic Analysis
Prices at the pump are a major part of inflation, and the war in Ukraine is a major cause of that. The United States is on track to produce a record amount of oil next year, and I am working with the industry to accelerate this output. But it is also important that the oil and gas and refining industries in this country not use the challenge created by the war in Ukraine as a reason to make things worse for families with excessive profit taking or price hikes.

We all have work to do to get inflation down. What will not help is the plan by some Republicans in Congress to raise taxes on the middle class and working families. That would be a step in the wrong direction, and I strongly oppose it.
Inflation a top priority for the Biden adminstration
The White House has responded to the inflation increases, doubling down on their commitment to get prices under control. Compared to this time last year, food prices are up around 10 percent while those for energy are up more than 35 percent. The price for a dozen eggs is up on average $1.20 over prices last year.
The Russian invasion of Ukraine as well as the continued impact of the covid-19 pandemic on global supply chains continue to fuel inflation. The Federal Reserve has begun a series of interest rate increases to decrease the circulation of money and credit within the economy in hopes that it will cool things down a bit.
On Friday after news broke the Dow Jones Industrial Average dropped by more than 900 points in a single day. Over the last eleven weeks the Dow has closed lower ten weeks, which has not hapened since the Great Depression.
Gas price predictions: how high will the cost per gallon rise and when will it go down?
In thirteen states - Alaska, Arizona, California, Hawaii, Illinois, Indiana, Maine, Massachusetts, Michigan, Nevada, New Jersey, Oregon and Washington – the average price of a gallon of gasoline has already exceeded $5, and experts are warning that the rest of the country is likely to follow suit.
One report from JP Morgan predicted that the average price of gasoline could reach $6.20 per gallon by August this year, assuming that there is no swift resolution to the factors currently fuelling the price rises. Read more.
Welcome to AS USA's live blog on finance and economic news for Sunday 12 June.
After the Bureau of Labor Statistics reported a one perfect increase in May for the Consumer Price Index on Friday, markets fell to some of the lowest levels recorded this year. Financial leaders including Secretary of the Treasury Janet Yellen and Chairmen of the Federal Reserve Jerome Powell have made it clear that combatting inflation is a top priority.
Gas prices continue to increase as global competition over limited resources intensifies. The prices being paid at the pump in the US are some of the highest on record. In California records have been shattered with drivers paying over $6 for a gallon.