Free Games
August 2022 Free Games for PS Plus, Xbox Gold, Prime Gaming and Stadia Pro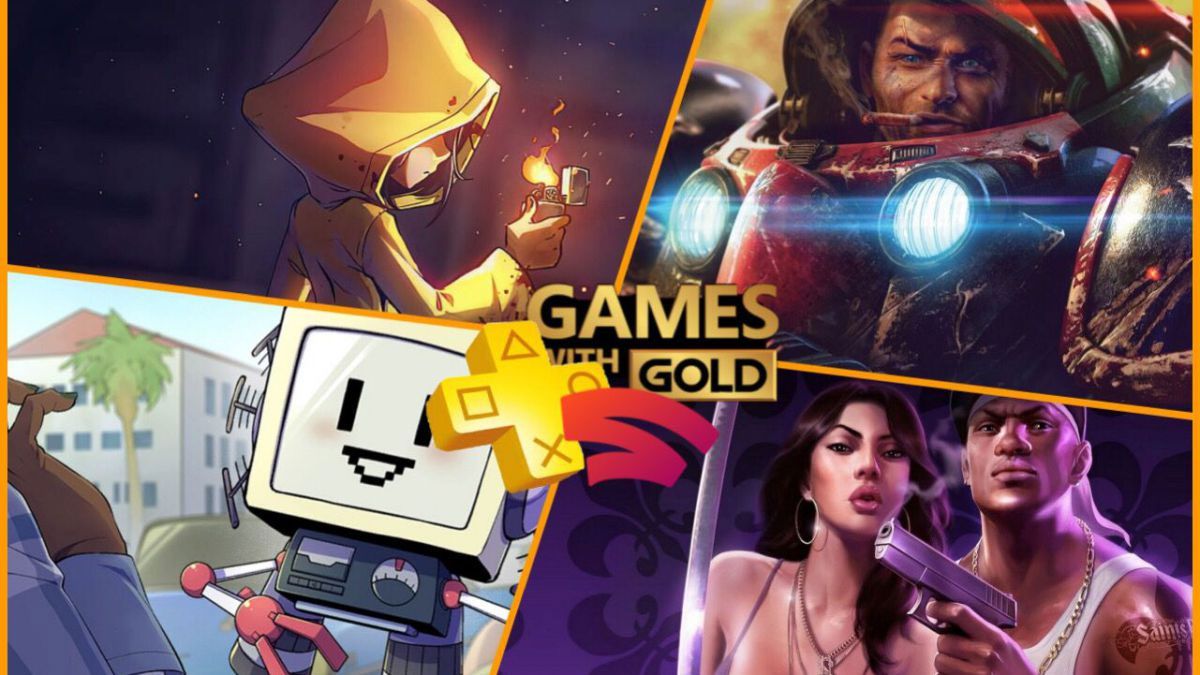 We take a look at all the free games available in August 2022 on PS4, PS5, Xbox One, Xbox Series X|S, PC and Google Stadia subscription services.
There is nothing better to combat the summer heat than a new batch of free games just for being subscribed to PlayStation Plus, Xbox Live Gold, Amazon Prime Gaming or Google Stadia Pro. August comes loaded with plenty of proposals to spend hours and hours to unwind while we digest melon and watermelon, rest between visits to the beach and pool, or after fighting to the death with bees and moths. Transporting ourselves to other worlds is the best solution to the hellish heat of this one. Here are all the games you can redeem in August 2022.
PS Plus free games in August 2022
August looks to be a great month for PlayStation Plus subscribers. A month to get scared, spend hours in an unforgettable role-playing adventure, or simply relax with the remake of one of the most important sports titles. These are the free games available with the service from August 2 to September 6.
Little Nightmares (PS4)
Yakuza: Like a Dragon (PS5 y PS4)
Tony Hawk's Pro Skater 1 + 2 - Pack Cross-gen Deluxe (PS5 y PS4)
We also remind you that a couple of months ago the service was completely changed and now there is a new PS Plus with three types of subscription:
PS Plus Essential ($9.99 monthly / $24.99 quarterly / $59.99 yearly)
PS Plus Extra ($14.99 monthly / $39.99 quarterly / $99.99 yearly)
PS Plus Premium ($17.99 monthly / $49.99 quarterly / $119.99 yearly)
The last two (Extra and Premium) offer access to a catalog of games in the manner of Xbox Game Pass.
Xbox Games with Gold Free Games in August 2022
Four more free games are coming to Microsoft consoles for Xbox Live Gold members. Two of the Xbox 360 generation and two of Xbox One. One of them, furthermore, closely linked to the present, because without the success of Saint's Row 2 we would not have in the coming weeks the launch of the fifth installment of the series (of which we recently brought you some first impressions).
Calico: August 1 to 31 on Xbox X|S Series and Xbox One
Saint's Row 2: August 1-15 on Xbox X|S Series, Xbox One and Xbox 360
ScourgeBringer: August 16 - September 15 on Xbox X|S Series and Xbox One
Monaco What's Yours is Mine: August 16-31 on Xbox Series X|S, Xbox One and Xbox 360
Amazon Prime Gaming free games in August 2022
For its part, Amazon is betting everything this month on Starcraft Remastered, the revamped version of one of the best games in history. This August we will receive the following for free with Amazon Prime Gaming:
Recompile
Scourge Bringer
StarCraft: Remastered
Beasts of Maravilla Island
Family Mysteries: Poisonous Promises
Zak McKracken and the Alien Mindbenders
Google Stadia Pro free games in August 2022
And we finish with Google's subscription service. Stadia Pro users will have access to six new games starting August 1.
Calico
Welcome to Elk
Murder by Numbers
Monster Jam Steel Titans 2
Saints Row: The Third Remastered
Shantae Half-Genie Hero Ultimate Edition