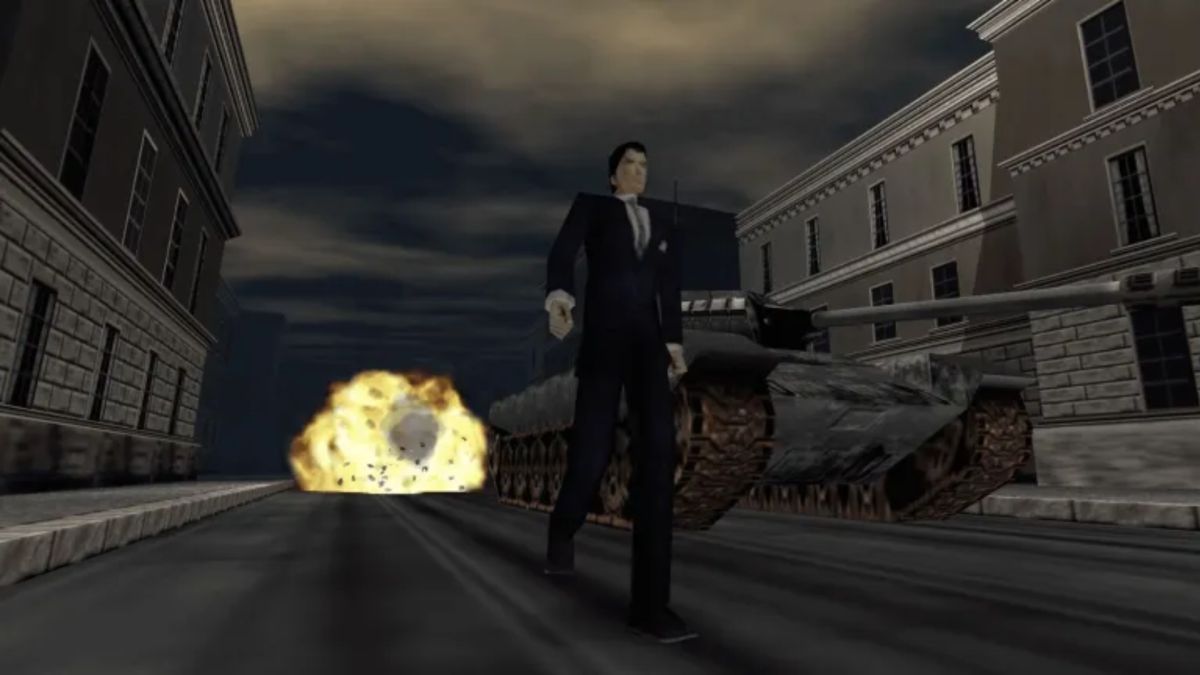 GoldenEye 007 is back, and all of the cheats are still there: from DK Mode to secret levels, invincibility and Paintball Mode. We'll tell you how to unlock them.
Rare's classic FPS from 1997 is finally here, and with all of its retro goodness, including tons of cheats to alter the way you play the game. From new weapons and characters to weird modes that change the character models, there's a lot to unlock in GoldenEye 007.
The original N64 version allowed you to enter codes with your controller, but there's always been another way to unlock all of these cheats: completing levels under certain times. Unfortunately, the new Xbox version only allows you to use the latter method, with the old codes now useless on the Microsoft console. And while they still technically work on the Nintendo Switch, a change in controller layouts and some problems in emulation are causing players trouble when registering inputs.
How to unlock every GoldenEye 007 cheat
What this means is that to unlock everything in these new re-releases, you'll have to put in the work and beat the game's levels with certain time limits and conditions. Below you'll find a list that includes every cheat and its unlock requirements:
007 mode: Complete all missions (including Aztec, Egyptian) on 00 Agent
All characters (multiplayer): Complete the story on Agent difficulty or higher
All guns: Complete Egyptian on 00 Agent under 6:00 mins
DK mode (Big Head Mode): Complete Runway on Agent under 5:00 mins
Enemies with rockets: Complete Streets on Agent under 1:45 mins
Fast animation: Complete Statue on Secret Agent under 3:15 mins
Gold PP7: Complete Cradle on Agent under 2:15 mins
Golden Gun: Complete Egyptian on any difficulty or time
Grenade launcher x2: Complete Surface 1 on Secret Agent under 3:30 mins
Hunting knife x2: Complete Jungle on Agent under 3:45 mins
Infinite ammo: Complete Control on Secret Agent under 10:00 mins
Invincibility: Complete Facility on 00 Agent under 2:05 mins
Invisibility: Complete Archives on 00 Agent under 1:20 mins
Laser: Complete Aztec on any difficulty or time
Laser x2: Complete Aztec on Secret Agent under 9:00 mins
Magnum: Complete Cradle on any difficulty or time
No radar (multiplayer): Complete Frigate on Secret Agent under 4:30 mins
Paintball mode: Complete Dam on Secret Agent under 2:40 mins
RC-P90 x2: Complete Caverns on 00 Agent under 9:30 mins
Rocket launcher x2: Complete Bunker 1 on 00 Agent under 4:00 mins
Silver PP7: Complete Train on 00 Agent under 5:25 mins
Slow animation: Complete Depot on Secret Agent under 1:40 mins
Throwing knife x2: Complete Bunker 2 on Agent under 1:30 mins
Tiny Bond: Complete Surface 2 on 00 Agent under 4:15 mins
Turbo mode: Complete Silo on Agent under 3:00 mins
Unlocking the GoldenEye 007 secret levels: Aztec and Egyptian
For many of the cheats mentioned above, you'll be required to finish all levels of the game's story in different difficulties. This, however, includes the two secret levels that can be unlocked. This is how you get each of them:
Aztec level: Complete all main levels on Secret Agent difficulty or above
Egyptian level: Complete all main levels on 00 Agent difficulty or above
If you're looking to unlock everything, we wish you good luck: our main tip would be to search for some old guides for the game that help you figure out the best way to complete these levels fast. But know that each of these are worth all the effort of unlocking, especially if you're looking to have some fun with your friends.