Alaba talks about Madrid's "special character" and "brutally difficult" Liverpool tie
The 30-year-old Austrian defender explained to German newspaper 'Bild' why he feels he is going through the best moment of his career.
David Alaba gave an interview to the German newspaper Bild in which he explained why he feels he is going through the best moment of his career. At 30 years old, the Real Madrid defender sees himself at the top, both physically and in terms of maturity, and wants to contribute so that the Whites continue on their run of modern success.
In addition to making it clear that he is still in contact with his former Bayern Munich teammates, such as goalkeeper Manuel Neuer, to whom he wished a speedy recovery after the tibial fracture he suffered while skiing, the Austrian footballer spoke of other football veterans, such as Messi and Modric: "If we look at the last few years, we can see that experience plays a very important role in football. There are different stages in a career. In youth you have freshness and self-confidence. After that come experience, calmness and strategic thinking".
Alaba's success at Madrid
The defender won the Champions League and LaLiga double in his first season at the club, playing as a centre-back alongside Eder Militão. At 30, Alaba sees himself as being in the prime years of his entire career, as his fitness mixed with his experience is the perfect combination. "I am 30 years old, I feel very good physically and I have gained a lot of experience. I have been playing at this level since I was 17 years old. Now I realise. I know my body much better. I can say that I have never felt better. And the end result, I think, is very positive."
Real Madrid started the new year off on the wrong foot with a loss to Villarreal, but the defender knows that it is just one step in a long road, and success is still an option at the end of the season: "I want to celebrate successes: personal, with Real Madrid and with the national team. We want to win the league, be at the top. That is my ambition, I do not understand things in any other way. We also want to compete well in the other competitions, although we know that the game against Liverpool in the Champions League will be brutally difficult".
Alaba: Kross "still has many miles to go"
One topic that has surrounded Real Madrid this season is the renewal of club veteran, Toni Kroos, who has been unclear on whether or not his current deal with Los Blancos will be extended: "We all hope so. I think he still has many miles to go before ending his career. He has a prominent role in the team, both on and off the field. He still has plenty of gas left in the tank, no doubt. I hope he will put his signature on a new contract."
"We are a team that always believe in themselves", Alaba said when talking about the title challenge against rivals Barcelona, "You could see it in the Champions League last season. Real Madrid have a very special character, we always believe in ourselves. In the end, we want to be at the top and we work hard every day to do that".
The player continued about Barcelona, this time talking about their star striker, Robert Lewandowski: "Lewy is a world-class player. He showed it as soon as he arrived in Spain. I know he feels very comfortable in Spain. He and his family love learning about this new culture, the language. I am happy for all the good things that happen to him, but in the end I want to be ahead of him in the table".
And finally, the defender spoke of the upcoming fixture against Liverpool, in the Champions League. He recognised the magnitude of the game and, despite Liverpool struggling in the Premier League, recognised that the match will be anything but straight-forward. "It's going to be a fantastic round of 16. The games against Liverpool are always real fights, they are one of the best teams in the world. It will be a difficult task, but we want to go to the next round".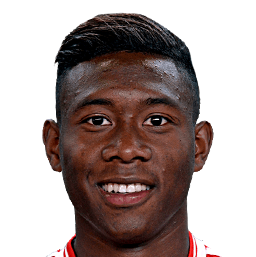 LaLiga Santander 2022/2023
*Data updated to date Jan 8th, 2023