REAL MADRID
Are Real Madrid going to sign Kai Havertz and Harry Kane?
Even despite Karim Benzema's cryptic messages and the internet rumours, Real Madrid are still organising the squad's attacking talent for next season.
Even if, at the last moment, Benzema decides to stay, Real Madrid have still been moving the pieces over the past few weeks in the offices of the Santiago Bernabéu to decide on their Plan B. Those at the club have moved quickly to make sure that qualified replacements are in the mix, namely Kai Havertz and Harry Kane.
As revealed by AS, the Tottenham captain is Ancelotti's ideal choice for a striker if Karim finally decides that a move to Saudi Arabia is the best option. Kane is seen as a top player by Ancelotti and his staff and one who fits the bill to be able to put up with the pressure that comes with wearing the Real Madrid shirt.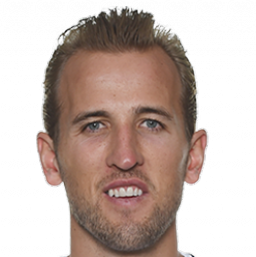 Kane is well liked by Madrid but would cost a huge fee
The striker is the captain of his national side and will be 30 in July, meaning he could well be a van Nistelrooy 2.0, fulfilling the role that Benzema has in the Madrid team in terms of a goalscoring instinct coupled with a capacity to drop back and get involved in the buildup. He is a modern number 9, one who is much more than a traditional finisher, and Ancelotti himself is clear on the idea of bringing Kane in, having followed the player ever since his time managing Everton between 2019 and 2021.
Kane is in fantastic form, despite Spurs' inability to make it into Europe, scoring 32 goals and managing 5 assists in the 22/23 season. However, AS understands that Tottenham value Kane at around €100 million ($107 million), which is a huge, Premier League-sized fee for a player who has just one year left on his current deal with the club.
Kane is the first option, but that is not to say he is the only one name on the list. Kai Havertz, the ex-Bayer Leverkusen player who has been at Chelsea for three years, is actually the favoured option of the Madrid board, and his potential transfer has many positives.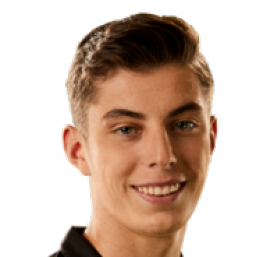 How much would Havertz cost?
First of all, the price: Havertz is valued at around €60 million ($64 million), making him much cheaper than Kane. The player is also younger: at 24-years-old, there is more football to be played in his legs than with the English striker, and this could play into Madrid's hands as he could be the bridge between the present and the future arrival(s) of Haaland and/or Mbappé in 2024, something the signing of Kane may not be able to do.
And finally, his position: Havertz can play as a central striker but his role is much more fluid and he can link up as Benzema does, all while having an eye for important goals, such as the Champions League winning strike against Pep Guardiola's Manchester City. Havertz's move to Madrid could even happen with Benzema still at the club: they complement each other well.
Are Madrid signing Joselu?
The plan has not and will not change regarding Joselu, who will arrive on loan from Espanyol to replace to outgoing Mariano, whose contract is up. Joselu has a clause in his contract that allows him to leave as Espanyol have been relegated and this makes the transfer easier. Curiously, Joselu is Carvajal's brother-in-law; he has also never hidden his love for Real Madrid and would accept the role of substitute in the side.
Returning to Kane, the Spanish club would help Tottenham out by being a foreign buyer, as Spurs prefer to sell to a club outside of England (despite Kane's interest in signing for Manchester United). In any case, it appears that Karim Benzema is more open to seeing out his contract with Real Madrid which ends in 2024, which could well change the plans for Madrid's Plan B number 9.