REAL MADRID
Who is Joselu? Espanyol's journeyman striker linked with a move to Real Madrid
The Espanyol striker has been linked with a move to the Spanish capital to replace the outgoing Mariano Díaz.
The season is still to conclude in Spain but the mere presence of games does not possess enough force to stop the spin and swirl of the transfer hurricane which bounds across the world and sweeps everything up that it finds, spitting out rumour after rumour, the truth mangled somewhere in the middle.
The latest creation of the monster is Espanyol striker, Joselu Mato, to Real Madrid, although it appears that there is more truth to this than a simple piece of thread that can be cut with just a glance. The Spaniard has just been relegated to Spain's Segunda División and his future seemingly lies away from the Catalan coast, with the club from the capital very interested in acquiring the player.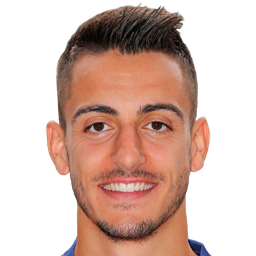 Joselu started life at Celta's academy before Madrid move
Joselu (33-years-old) was born in Stuttgart, Germany, but moved to Spain when he was four years old. The player initially started his youth career at Celta Vigo, in Spain's north-west, before moving to Real Madrid Castilla, the club's B team.
The player then moved back up north to Celta's first team on loan, where he scored few goals but performed well enough for Madrid to see the positives and they recalled him for the 2011-12 season, where he scored one goal in one appearance: an 8-1 win over Almería after coming on as a substitute for Karim Benzema.
Unsuccessful moves to Germany and England came after Spain drought
A move to Germany came for Joselu, who struggled to break into the Madrid first team, and he also had trouble finding a permanent home. He signed for Hoffenheim, went on loan to Frankfurt and played for Hannover all in the space of three years, before deciding that perhaps the Premier League was more suited to his style as a tall, athletic and very intelligent forward.
Stoke City signed the striker in 2015 and Joselu tried to find a home at the Britannia Stadium, but it was not to be. His goalscoring record was again poor and he netted just 4 times in over 20 games. He tried his luck in Newcastle, but the striker could not get a run of goals either, and left for Alavés after scoring 6 in 46.
Joselu has become prolific with age and experience
A plane back to Spain finally brought goals for Joselu, and a lot of them at that. A total of 36 goals in 110 appearances came from nowhere as the striker became a favourite at the club. A move to Espanyol followed shortly after and, despite the club ultimately going down, Joselu showed fantastic form i the 2022/23 season, becoming the top Spanish scorer in the league and even receiving his first call up to the national team. He made his debut against Norway, coming on as a substitute with Spain 1-0 and scored twice in two minutes to give La Roja a 3-0 victory in Málaga.
Now it seems that Real Madrid view the player as the ideal alternative to Mariano, who has failed to shine in the Spanish capital since his move from Lyon in 2018. The player would not come to be a starter but 16 league goals in a team that got relegated (Benzema scored 18) is a strong achievement and the player would no doubt understand his role in the team.

LaLiga Santander 2022/2023
*Data updated to date May 29th, 2023