FC BARCELONA
Barcelona executive says "Messi will arrive only if there are player sales"
The economic vice-president explained to Catalunya Ràdio that LaLiga are about to approve Barça's financial plan.
Eduardo Romeu, the maximum authority at FC Barcelona when it comes to their finances, is confident that LaLiga will give the green light for their economic plan for the 2023/24 season. Put another way, that Tebas will lift the barrier blocking Barça from registering new players and signing new faces. In this respect, the return of Lionel Messi could indeed happen as long as an agreement is reached and "there are player sales, as the salary limit has to be lower".
The executive explained that "it is true that within the plan there are more interesting points than other and within those €200 million that we save there are cost-cutting measures but an increase in income must also be counted. We are in a good position and we must make sure it continues. We are close to achieving our objective. I am convinced that [LaLiga] will give us the green light but before we sign players we have to register them and before that, we have to sell. We will do what the manager asks us."
Romeu coy on Messi transfer
The economic vice-president of the club made the declarations to Catalunya Ràdio's Tot Costa programme, where he also recognised that "economically, Barça are no longer in intensive care unit of the hospital, we are OK and we hope to continue improving the sporting project." Romeu did not want to expand on the return of Messi, saying that "transfers will be a question of hope and excitement".
Who could leave Barcelona this summer?
The news that Sergio Busquets is leaving Barcelona brought about it some questions as to who would fill his role. But with the potential arrival of Lionel Messi on the cards for the Catalan club, the executives will be looking quicker to see who else they can get off the books in order to bring down the wage bill. Ansu Fati is one player who has been linked with a move away, and it is rumoured that the Barça board would also like to see high-earner Jordi Alba off their wage list. Winger Raphinha has been linked with Newcastle and it is true, as Romeu said, that players need to leave in order for new, or old, faces to come in.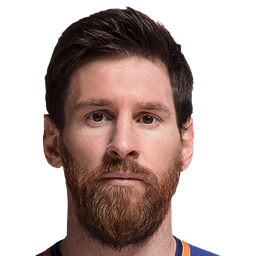 LaLiga Santander 2022/2023
*Data updated to date May 11th, 2023