MEXICO NATIONAL TEAM
Bundesliga giants Bayern Munich and Borussia Dortmund chase Mexico international Edson Álvarez
Ajax midfielder Álvarez came close to moving to Premier League side Chelsea last summer and wants a new challenge.
Ajax are willing to listen to offers for Mexican international midfielder Edson Álvarez, who has been with the Dutch club for four years, to ensure that they don't lose him for free further down the line.
Chelsea's failed move for Álvarez
Despite extending his contract in Amsterdam until 2025, the former Club América midfielder has publicly said that is looking for a new challenge elsewhere, something which very nearly came to fruition in last summer's transfer window, when Chelsea made a €50 million ($54.4 million) bid for him. However, the Premier League side ran out of time to complete the deal before the transfer deadline.
How much will Bayern or Dortmund have to pay for Álvarez?
According to Dutch newspaper De Telegraaf, Álvarez has now attracted the interest of both Bayern Munich and Borussia Dortmund, who are likely to have to shell out a minimum of €40 million ($43.5 million) if they are to have any chance of acquiring his services.
"The likely departure of Jude Bellingham means that Borussia Dortmund will have plenty of money at their disposal but they don't spend money as easily as clubs in the Premier League. Bayern Munich have a bigger transfer budget than Borussia Dortmund, and the two German clubs fighting it out for his signature could drive up the price. It is expected that Ajax will demand a minimum of around €40 million ($43.5 million) for Álvarez".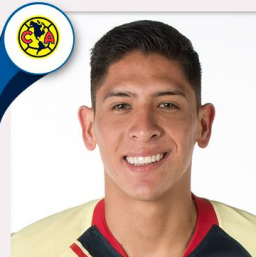 Bayern boss Thomas Tuchel: an Álvarez fan?
With Bayern now also chasing the 24-year-old, the logical conclusion is that head coach Thomas Tuchel is a huge fan. The former Paris Saint-Germain boss was the man in charge at Chelsea when the Blues made their failed attempt to sign Álvarez in summer last year.
Following those events, Álvarez himself gave an interview to De Telegraaf, explaining that his failed moved to London had caused him a great deal of distress: "I cried all day and then I showed that I am a strong person. Of course, the disappointment lasted for a while. My time will come, I'm working hard to be ready when the new challenge comes".