Camavinga and Nacho both increase their importance at Real Madrid
While the Frenchman continues to mature as a pivot and left-back, the Spaniard keeps adding to his immaculate resumé, despite not playing.
Two silent figures have begun to rumble. Without hardly saying a word to the press, without gaining social media attention, not a moody face of even an angry wave of the hands, Camavinga and Nacho are examples of how to reap the rewards of avoiding the noise.
The Frenchman is growing as through he's eaten Jack's magic beans and the Spaniard continues to get the high grades that he always has achieved. Their performances are convincing people in two different ways but the common denominator is that starting them would not be a problem. And they want to, as well.
They are playing the meritocracy card, quite rightly, asking to move up the ladder; they are showing there are ways to do so, as they have a lot to offer.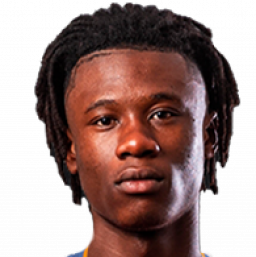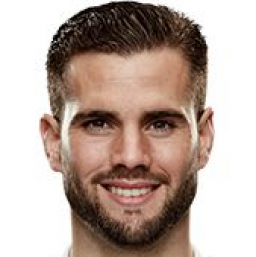 Ancelotti recognises Camavinga's defensive strengths
In the case of Camavinga, he has reinvented himself in two positions, the most notable of which has been as a pivot: the absence of Tchouameni and Kroos' insufficuent performances (at the end of games) opened an opportunity and Camavinga was ready to pounce.
In Bilbao, the French midfielder had a brilliant game, and he caused Ancelotti to lump praise on him: "Against Athletic he was amazing, tactically, very good. It didn't surprise me, but in defence he was fantastic."
Camavinga, a midfielder that is now an everything-er.
Bingo. A pivot is born. And playing further back, with a wider view of the pitch, he feels more comfortable. The collateral damage is that Tchouameni now has an issue: competition for his spot.
But things don't stop there, either. Camavinga also showed again that he knows how to operate as a left-back. His first showing of this was under Deschamps, playing him against Tunisia at the World Cup and according to AI Football Analysts at Olocip, he was the best player that night. He popped up again at left-back in the World Cup final against Argentina.
And in the Derby, with Mendy injured and Alaba not in the squad, he was the one chosen to fill the role. In defence he was asked to do very little, but he was brave enough to run the wing and play an important role in 'Operation Comeback'. A great performance, that might get the top grade, if we consider that he was a fish half-out of water.
As for Nacho, it's déjà vu
In terms of the Spaniard, nothing has changed. Despite becoming the fourth centre-back (Rüdiger's addition put another put a new obstacle in his way), he did not make a sound. No requests for meetings and not even an angry face. He continued to work in silence and wait for the opportunity that has now arrived. Once again, he is putting in complete performances without a single negative mark.
In the game against Atlético he was played at right-back and didn't limit himself just to concentrating on defending, providing excellent moments in attacking sequences. He was the player with the most crosses (6) and had the second highest number of recoveries (13). Another great game for his resumé. At 33, his contract is up at the end of the season.
For two players that are in silence, they are making a lot of noise.