SOCCER
Chelsea-PSG met to discuss possible Neymar transfer
According to reports in France, Todd Boelhy and Al Khelaïfi met on Tuesday to talk about the possible exit of the Brazilian.
A few hours after their defeat to Bayern, their fifth this year, PSG held a meeting with Chelsea to discuss the future of one of their stars: Neymar. According to Le Parisien, Al Khellaïfi and Todd Boehly met in the French capital to discuss various topics, one of which was the potential transfer of the Brazilian winger to London.
It has been known for a while that Neymar is not wanted by PSG. His inconsistent performances over the last few years along with the baggage he carries off the pitch have made Qatar tired of him, and Le Parisien reports that they may even be willing to let him go for free and not earn even a single euro from his transfer. He cost the club over €200 million when he left Barcelona.
Tuchel requested Neymar to Chelsea in the summer
Boehly, Chelsea's owner, is a huge fan of Neymar. Last summer, as soon as it became known that Neymar was for sale, there were movements from the Blues chairman towards PSG, although nothing concrete came of it. Tuchel, who was sacked at the beginning of the season and was Neymar's coach for 3 years in Paris, asked for the transfer. However, the negotiations did not come to fruition.
Things look different now, however. PSG are prepared to let go their most important ever transfer, one that broke the market and changed the face of football forever. Chelsea could get the player for around €60 million, a very accessible price given Boehly's deep pockets - in January 2023, he spent €120 million on Enzo Fernández alone.
Wages are not an issue for Chelsea
Neymar's wages would not be a problem, either. The winger is currently earning €36 million net per season at PSG, just after Messi and Mbappé in the wage hierarchy. In June, PSG renewed his contract automatically until 2027 but the situation has changed. The player is constantly questioning his own future in Paris and reflecting on leaving after receiving criticism from fans and, if the club request that he leaves, he will make no moves against it. Neymar's PSG exit creeps closer.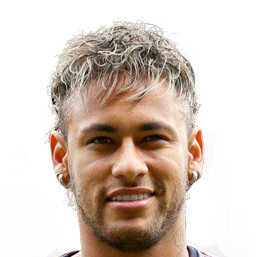 Ligue 1 2022/2023
*Data updated to date Feb 15th, 2023