'Chicharito' Hernández: "Real Madrid always have a unique energy"
Real Madrid bring the curtain down on their US tour in Los Angeles, where AS caught up with Mexican player, Javier 'Chicharito' Hernández
Even at the age of 34, Chicharito Hernández (Guadalajara) loves to win. Whether it's an MLS game, bagging a a sublime goal, playing video games or even a simple game of 'football pong' after practice, the Mexican is a born competitor. If Bale is slowly becoming the new face of LAFC, 'Chicharito' is the key player at city rivals, the Los Angeles Galaxy, a club where the likes of Beckham, Robbie Keane and Ibrahimovic graced the MLS. The former Real Madrid player talks to us at the Dignity Health Park where he continues to do his thing, scoring goals...
What's life like as an MLS superstar?
My life is very normal to be honest, in the United States the media like to create hype and exposure when the likes of new players come into the league as we've seen recently with Bale, Insigne, Chiellini... but I feel like when I was in Madrid, very focused on my work and my life is more routine than it It seems.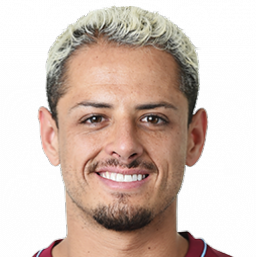 You mentioned Bale. Do you see a power shift in the dominance now in Los Angeles?
They (LAFC) are doing very well and it's true that for the last few years, we always seemed to have the upper hand on them although a few days ago we lost the derby, although we did beat them in the Open Cup. I guess the rivalry is a bit like that of Real Madrid and Atlético.
Real Madrid are in town and you played under Ancelotti in 2014-15 on loan at the Bernabéu. Did you both get to talk about a permanent move?
You know how football is. The conversations were positive about getting me in full time and Ancelotti was very happy with me, but the opportunity simply didn't arise.
I don't know if you know that Madrid are looking for a striker...
Yes, I have read that. They're looking for someone to help Karim, right?
Are you offering yourself?
They would have to call me (laughs). My initial priority now is to win MLS Cup and then we'd have to see. Real Madrid are a club here who get people excited, irrespective of their age.
Do fane here remind you of that goal against Atleti in the Champions League quarter finals?
Yes, they sure do, I remember it well and remember the scenes. I'd probably say that it was the pinnacle of my year there.
What is the key to Real Madrid's success in Europe?
Winning it's as simple as that. They keep winning the trophy and their success is based on a 'never give up attitude'. Look at that game we mentioned earlier, I scored that goal against Atletico with a minute left and we progresses. Real Madrid generate a unique energy, a synergy with its fans... It's the only logical way to explain it. Why else how do you explain that second goal by Rodrygo against City? You can't explain these things. Those of us who play football know how difficult that goal was.
You recently signed as a professional with a gaming team... Could this be your future?
I really don't know to be honest but I've always played video games, and I see it as an opportunity to focus on other projects.

I know that Carvajal is a big fan of playing Call of Duty like yourself, we'll have to set up a game...
A splendid idea! (laughs).