SOCCER
CR7 in Portugal press conference: What did Ronaldo say about his Manchester United exit?
The Old Trafford icon departed under a cloud last November but insists that he has matured since giving the explosive interview.
Cristiano Ronaldo's second spell at Manchester United ended abruptly last year after the forward made a series of controversial comments in an interview with Piers Morgan.
In it Ronaldo criticised the club's owners, manager Erik ten Hag and dismissed some of his teammates. The incendiary interview was aired just days before the start of the World Cup.
On Wednesday the 38-year-old spoke publically about his Old Trafford exit for the first time. At a press conference ahead of Portugal's upcoming European Champions qualifiers, Ronaldo said that his ignominious departure was part of his personal growth.
"Sometimes, you have to go through some things to see who is on my side," he said. "I have no problem saying, I had a bad career run, but there's no time for regrets. Life goes on and, doing well or not, it was part of my growth."
"When we are at the top of the mountain, we often cannot see what is below. Now, I'm more prepared and learning that was important, because I had never been through this, like in the last few months. Now I'm a better man."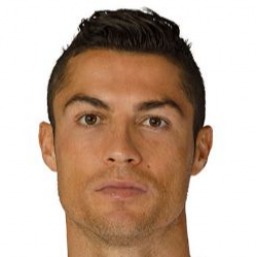 What did Ronaldo say about his future with Portugal?
During the 2022 World Cup, Ronaldo was dropped from former coach Fernando Santos' starting XI and there was speculation that the quarter-final exit to Morocco could have been Ronaldo's final appearance in a Portugal shirt.
However new coach Roberto Martinez has called up the forward for his first Portugal squad and maintains that Ronaldo has plenty to offer to the side.
"He is very important for the team," Martinez said last week. "I do not look at the age."
At Wednesday's press conference, Ronaldo was keen to impress upon those in attendance that he believes he can still contribute to the national team.
"I feel happy with Portugal. It feels like it's my first call-up again. Retirement? I don't want to be the one to throw in the towel. I can still help the [national team]."
If he makes one more appearance Ronaldo will move clear of Kuwait's Bader Al-Mutawa as the male footballer with the most international appearances. He is currently on 196 caps and is expected to feature in at least one of the upcoming games against Liechtenstein and Luxembourg.
"I want to be part of Portugal for as long as they count on me," Ronaldo insisted. "Keep adding onto the international goal record? I hope so. I do want to become the player with the most international caps."