SOCCER
David Beckham: "Mbappé is going to dominate football for many years"
The former England captain thinks that the generational change in football will come from Kylian Mbappé over the next few years.
After praising Lionel Messi and telling the world that the Argentine star is one of his favourite players, David Beckham revealed in an interview with ESPN that the future is in good hands, as he believes that there are footballers capable of taking the lead and starting a new era of dominance.
One of the footballers who Beckham predicted to have a great future is Kylian Mbappé, who at only 24 years old already knows what it is to win a World Cup and is on his way to being one of the great stars of the game.
Kylian will be one of the greats if he has 'passion and emotion'
In a chat with ESPN, Beckham assured that the Frenchman has everything needed to become the next great world figure and dominate football for many years, emulating what Lionel Messi and Cristiano Ronaldo have both achieved.
"Obviously one of the players that excites me the most is Kylian Mbappé. I think Kylian will be on the radar for a long time and if he continues to play the way he does and if he does it with passion and emotion, I think he will be one of the great footballers and dominate the game for a long time,", Beckham said.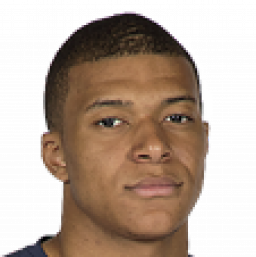 Beckham sees a bright future for Jude Bellingham
Similarly, one of the young stars that Beckham backs to shine at the top is Jude Bellingham, the English midfielder who has excelled with both Borussia Dortmund and the England national team.
"I personally like Jude Bellingham, I think he is a very talented player. Obviously he plays for Dortmund at the moment, but we are very lucky to have him in the England national team. He had a great World Cup and I think he will have a great future and will surprise us", added the current owner of Inter Miami.