Gerard Piqué believes that Lionel Messi could be interested in Barcelona return
The Argentine's long-time teammate told RAC1 that he expects Messi to stay in Europe for the remainder of his career.
Lionel Messi's move to Paris Saint-Germain has not brought the continental success that the club craves and there have been some suggestions that this season could be his last in in the French capital.
The Argentine fulfilled a lifetime goal in lifting the World Cup last December, but has struggled to connect with the PSG faithful during his 18 months at the club. The 35-year-old may look to make a final move this summer and one former teammate believes that Messi might consider a return to Camp Nou.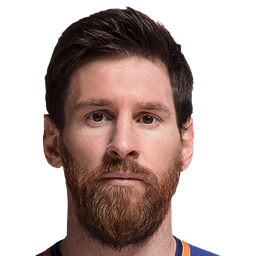 Former Barcelona captain Gerard Piqué told RAC1 that Barcelona is a possibility for Messi going forward, but that it will be up to him to decide where he wants to end his career.
"Barça could be there," Piqué said, when asked about Messi's possible destinations.
"For the fans, for him to return on a sentimental level would be amazing. But it's his decision. No matter how much people say, there are only his feelings, his motivation."
Messi's final goodbye to Camp Nou was unsatisfying for the Barcelona fans who had adored him. The Argentine's tearful speech in front of a small number of players, club officials and close family came during the pandemic and he was denied the chance to bid farewell to Barça supporters.
At the age of 35, this summer would likely be his last chance to make the switch back to the club that holds him closest to their hearts.
Staying in Europe would be the "normal thing" for Messi
But while Barcelona fans may consider Messi an honorary Catalan, he came through the ranks at Argentine club Newell's Old Boys. Some have suggested that Messi may wish to return to his country of birth to bring his stellar career to a close, but Piqué believes that is unlikely.
"I think that winning the World Cup was the dream he had on a personal level. It was the title he was missing to be considered the best ever," Piqué explained.
"Now everyone is convinced of that. Now everything he decides is to look for where he can be happy. The most normal thing would be that he stays in Europe."
"Only he knows his future," Piqué added.