CHELSEA
Graham Potter confident that N'Golo Kante will be fit for Real Madrid Champions League tie
The Chelsea manager added that the Frenchman could be in the squad for the visit of Everton this weekend.
Chelsea and Real Madrid, the two most recent winners of the Champions League, have been drawn together in the quarter-finals of UEFA's flagship club competition.
Chelsea have struggled to adapt to life under new head coach Graham Potter and find themselves mired in mid-table, despite a raft of expensive January signings. However the tide appears to be turning at Stamford Bridge and a 2-0 win over Borussia Dortmund last week secured passage to the final eight of the Champions League.
Speaking to the press on Friday after the draw was made, Potter insisted that he is confident of his side's chances.
"I said we would try to f*****g win the Champions League," he said, referencing his own comments from a club event earlier this week.
"That's the same for every seven clubs. They will also say that they could lose in the quarter-final because that's the nature of the Champions League. We'll focus on Real Madrid when we get there."
Kante return will provide a boost for Chelsea
For much of Chelsea's misfiring 2022/23 Premier League campaign the club have been unable to call on the services of N'Golo Kante due to injury. The French World Cup winner has made just two league appearances this season but could be in the squad for this weekend's game against Everton.
Potter said that Kante's return was "fantastic" for the team, and added that the Frenchman can be a key player against Real Madrid.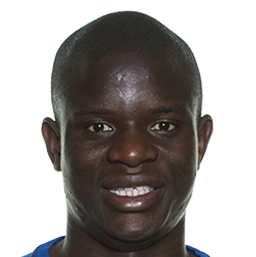 "Managers before me have spoken very highly about N'Golo because he is a top, top player. He has been a huge miss to us, that's not to say other players haven't given absolutely everything, they have. But N'Golo Kante is a top player."
"When you have a player injured for that length of time, you have to take those steps to get him up to speed, get him back to the player he is in a responsible way… Once he is at his highest level he is a huge player for us."
Kante played in all 13 game of Chelsea's successful Champions League campaign in 2020/21 and his return will be crucial against the holders.