LALIGA SANTANDER
Gvardiol's priority is Real Madrid
Gvardiol, one of the breakout stars in football and the World Cup, wants Madrid over any other offer.
Gvardiol has a Real Madrid dream. The defender knows that in the coming months he will be in the eye of the hurricane in the transfer market and proposals will come from all over Europe. So, as per Calciomercato, a decision has been made: if he gets a proposal from Real Madrid, there will be no more to talk about. Playing in Spain is his Plan A, his greatest wish. But it won't be easy: at the moment the club doesn't consider him a priority or a player that is worth a huge fee.
How much would Gvardiol cost Real Madrid?
The Croatian has a contract with RB Leipzig until 2027, but he recently signed a new deal to increase his release clause, which as of 2024 will be €110 million . An economic amount that is unaffordable for almost any club in the world: such a transfer would make him the most expensive central defender in the history of this sport. To date, that has been Maguire, for whom Manchester United paid €87 million. Paying €110m for Gvardiol is something that Madrid, at the moment, is yet to contemplate.
Plan B: Premier League
The defender's plan is to wait. His dream is to go to Madrid, but if the much-desired offer does not arrive, his Plan B would be to head to England, where he has a near-endless range of suitors: Liverpool, Manchester United, Chelsea - even Tottenhan are said to be considering the player. The option of going to Italy is crashing in the odds market: Inter and Milan cannot reach the figures that are being put on the table.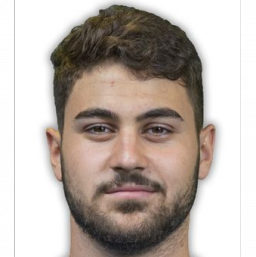 Bundesliga 2022/2023
*Data updated to date Feb 5th, 2023