BARCELONA
How much are Al Nassr willing to pay for Sergio Busquets?
Al Nassr are trying to convince Sergio Busquets to join from FC Barcelona.
Al Nassr want to sign Sergio Busquets. Mundo Deportivo report the Saudi team, where Cristiano Ronaldo currently plies his trade, are offering €36m for the midfielder over two seasons. The gigantic offer confirms the current state of Saudi football, in the middle of an investment storm with the 2030 World Cup lurking in the background.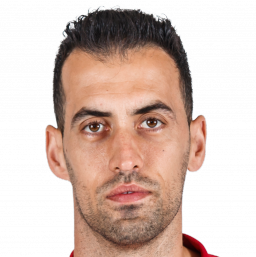 Barcelona still rely on Busquets
Busquets, who has played 707 matches for Barça, is still a key member of Xavi's side and Mateu Alemany, director of football at Camp Nou, said on Sunday that the club is aligned with the Catalan coach. "We would be delighted for him to continue," he said.
Busquets wants the team to have a great season, something that could enable him commit to the club for another season. However, fitting the midfielder into Barça's new salary cap will require a substantial reduction in his salary. Al Nassr are offering €18m net per season and it remains to be seen where his future lies.