SOCCER
Kylian Mbappé: "I love Cristiano, but Messi too is so good"
The French striker spoke about what he thinks of the two greatest figures in world football in the 21st century and made his position on both players clear.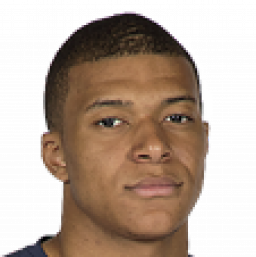 Over the years, a narrative has been created based on Kylian Mbappé's admiration for Cristiano Ronaldo, thanks to a famous image of the French forward's room full of photographs, posters and articles featuring the legendary Portuguese footballer. Now, the Paris Saint-Germain striker offered his views on current Inter Miami player Lionel Messi.
Through a live feed, the 2018 Russia world champion mentioned his current position: "I love Cristiano and I was a big fan of him when I was young, but I started to learn that Messi is very good. When you are a huge Cristiano fan, you can't see how good Messi is, because you love him (CR7). But I grew up and I like both."
Mbappé shared a dressing room with the Rosario born striker for two seasons and obviously living together on and off the field of play with the legendary former Barcelona player would have shaped Mbappe's view on Messi.
Despite the admiration from the French striker for the Argentine, there were a high number of rumors about a complicated relationship between both players in Paris.
FIFA Date
In this recent first window of national team matches for 2023-24, Mbappé, Messi and Cristiano played the first of two matches with their national teams, but they missed the second of them. The Frenchman played against Ireland, but not against Germany; The Argentine was against Ecuador, but was absent in Bolivia; The Portuguese was present against Slovakia, although he could played no role in the goal fest against Luxembourg.