Liverpool missed the boat with Asensio
Liverpool were considering signing Marco Asensio in 2014, but by the time they were ready to place a concrete offer, Real Madrid had practically secured a deal.
Marco Asensio is currently in a hurry to clarify his future. It's a crucial moment in his football career and not the first time he has been at a crossroads. In December 2014 he signed for Real Madrid in a 4 million euro deal from Mallorca. That 18-year-old Asensio came within a whisker of joining Barça but in the end it was Madrid who won the battle for his signature.
And there was another of big clubs on his trail - as AS discovered, Liverpool, their Last 16 rivals in this current edition of the Champions League were also on the verge of signing Asensio - even before Madrid and Barça got their act together. The Reds however, lost out for deliberating - they failed to close a deal did and by the time they decided to present a formal offer, it was already too late...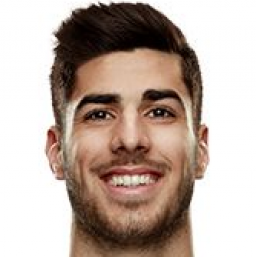 The first big club to make direct contact with the footballer's entourage was Liverpool, who were reportedly smitten by his mesmerising performances for Mallorca and Spain's youth teams. The Merseysiders were among the first to spot his potential. Asensio has been a youth international for several years. He made his debut with the Under-16s and was one of the most outstanding players in each of the subsequent categories. But it was with the Under-19s that he he really took off and started to attract attention beyond his native Palma. Luis de la Fuente, currently coach of the senior side, handed him his debut with the Under-19s when the player was barely 18 years old. Asensio's progression from that moment was startling to watch.

He came to prominence after scoring three goals in two games (against Germany and a brace in the 1-5 defeat of France) during a friendly tournament in Greece in November 2014. Shortly after that, he was part of the Spain side that were crowned champions in the U19 European Championship (he scored two goals in the semi-final and two assists in the final). That prompted Liverpool to call again, now with greater conviction. The problem however, was that Asensio's progress had by now attracted Madrid and Barça. In fact, talks were already at an advanced stage with Madrid and an agreement was closed shortly after. Football is a world full of 'what ifs'. The close encounter between Asensio and Liverpool is another one...
And Ceballos...
Marco Asensio is not the only player from the current Madrid squad that Liverpool had within their grasp. Dani Ceballos was also on the Reds radar, although to a much lesser extent. When the midfielder was still at Betis, and playing in the second tier, Liverpool received very positive reports about Ceballos. That was just over two years before Madrid stepped in and presented a concrete offer. Ceballos was also part of that U19 side that were crowned European champions. However, it would be another two years before he landed in the capital. As Liverpool visit the Bernabéu to conclude their Champions League Last 16 tie with Madrid tonight, they may be wondering what might have happened if both players had come their way.