MLS
Lorenzo Insigne ready to move on from Toronto
The star of the Canadian franchise is in his final days in MLS. Insigne is hoping to return to Italy in the January window, just over a year after touching down in Toronto.
Lorenzo Insigne's adventure on the other side of the pond seems to be coming to an end. According to Italian media, the midfielder is looking for a quick exit from Toronto - hopefully, in January. After a year and a half in MLS, the 32-year-old has not been able to meet all of the expectations placed on him, having played only 31 official matches where glimpses of his quality were few and far between. Toronto have fared better without him.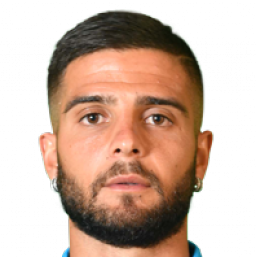 Insigne signed a contract with the Canadian franchise until June 2026 and was the highest paid player in the MLS until the arrival of the Galácticos at Inter Miami. The Italian is now seeking an exit from the club and began by changing representatives a few days ago. He has signed up with the You First agency based in Spain. As confirmed by AS, the club has plans to include Insigne in next season's squad and would only consider "looking for a way out for the player if the board says otherwise." Italian media report strong interest from Roma and Lazio in repatriating him during the January transfer window.

Insigne arrived in Toronto with the reputation of being a big star - a differential player to potentially lead the team to the playoffs and, in the best of cases, to the title. However, disappointments followed after the team failed to reach the postseason in both the Italian's first two seasons. On top of that, injuries have not accompanied the former Naples player's journey through MLS - he has spent almost 100 days in the treatment room with calf muscle issues.
Division in Toronto
The club's poor season, added to Insigne's injuries and unconvincing play, has created tension that ended up bubbling over a few weeks ago. The Italian started trending on social media after a video emerged in which he rebuked fans for reproaching him for his recent performances. The divorce with the fans is total, with the player forced to explain himself. The Italian, who at one point was considered Maradona's successor in Naples, is facing his lowest hours, with his continuity completely up in the air.